Peter Parcon
June 18, 2014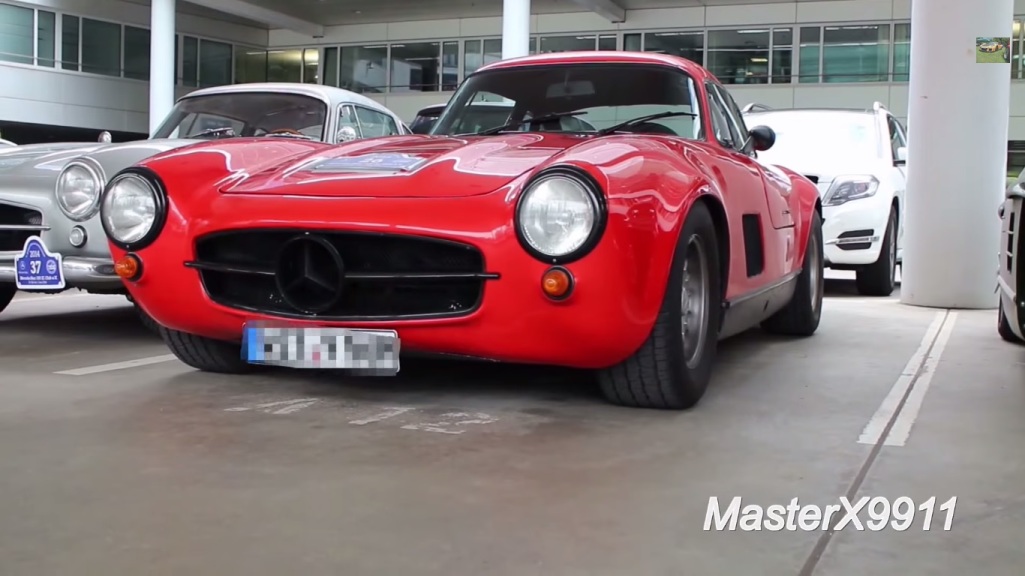 The Mercedes-Benz 300SL Gullwing was initially unveiled by the luxury vehicle manufacturer in 1954 and production was limited to 1,400 units until 1957. A good number of these vehicles are still in the hands of collectors and when they are auctioned, they normally bring in a small fortune for the seller.
The 300SL Gullwing on the video of MasterX9911 was initially exported to other countries and when it made its way back to Germany, AMG engineers did what they do best, modify it. Any modifications made on any luxury vehicle normally result to some interesting words from Mercedes-Benz collectors.
However, this red-colored Mercedes-Benz 300SL Gullwing in a parking lot full of Gullwings invited a good amount of attention, according to a recent report from autoevolution.com. The vehicle reported belonged to an affluent Venezuelan businessman before it was brought back to Germany in 1974. Friedrich Karl Fick was the man responsible for bringing back the vehicle.
Since the major Daimler-Benz shareholder wanted a unique version of the vehicle, he enlisted the aid of engineers from Burgstall. Mr. Fick wanted the vehicle to become the fastest car in Germany. He gave instructions to the engineers, who were starting to create their AMG empire at that time, that he wanted to surpass the speed of the Porsche 930 2.7 RS.
The best way to do this was to change the engine using components from Mercedes-Benz. The engineers initially tried to place the 6.3-liter engine of the Mercedes-Benz 300 SEL 6.3. Since the engine was too big for the hood of the car, the engineers used a 4.5-liter V8 engine before modifying it to offer 280HP of power.
In addition to the engine modification, the vehicle also received numerous exterior and interior enhancements. In the end the red-colored Gullwing became the most expensive car in Germany during this time aside from being the fastest.
The current owner of the red-colored Mercedes-Benz 300SL Gullwing is unknown, but it is likely that he appreciates the history of the car that he currently owns.