Peter Parcon
June 18, 2014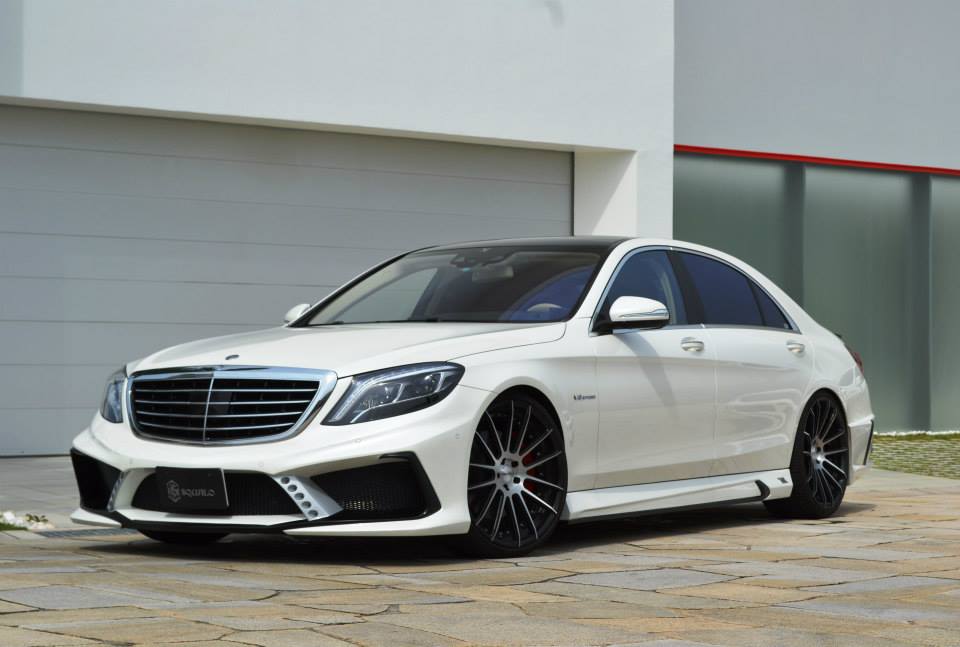 The latest body for the Mercedes-Benz S63 AMG was unveiled recently by VITT Performance, according to a recent report from gtspirit.com. The Squalo body kit was designed for use on the Mercedes-S-Class W222 and based on the aero kit of the S63. The resulting creation made the car from the German luxury vehicle manufacturer more aggressive compared to its stock model.
The body kit provided by the Japanese tuning company has a similar appearance as the creations of Wald International. The images show the S63 AMG beside the previous model of the vehicle. It was noted that there were some similarities between the two vehicles.
The tuned Mercedes-Benz S63 AMG received a new bumper in front that featured a spoiler lip. It was also given sporty side skirts, gloss black inserts and enhanced air intakes. Daytime running lights were also added along the vertical support of the new bumper trim of the vehicle.
The rear bumper of the vehicle appeared interesting since a lower rear fender vent was added by VITT Performance together with an intricate diffuser and exhaust system. It also featured a brand-new prominent-looking spoiler at the back. The components of the tuned-up vehicle are reportedly made of Fibre Reinforced Plastic. However, it remains uncertain if the vehicle will make its way to the United States or Europe.
The vehicle was also lowered and the entire package was completed with the addition of a staggered set of wheels. However, it appears that the tuning company did not increase the power of the vehicle.
The modifications made on the S-Class turned it from a stylish luxury saloon into a trendy-looking sports sedan. The complete body kit provided by VITT Performance for the Mercedes-Benz S63 AMG will reportedly have a price tag of around 650,000 Yen, as indicated on the website of the company.