Giancarlo Perlas
May 21, 2014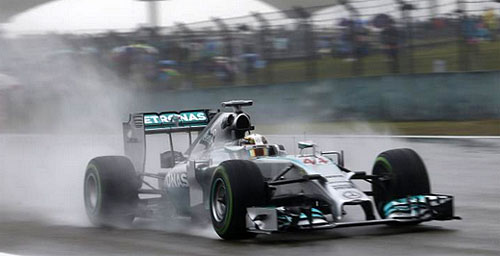 Despite the barrage of victories that the Formula One team of Mercedes AMG Petronas has since the Australian Grand Prix all the way to the Spanish Grand Prix, critics are still questioning whether Lewis Hamilton or Nico Rosberg will maintain their performance in Monaco.
According to pundits, team Mercedes might face an upset in Monaco. Their forecasts were based on the history of the circuit in Monaco, wherein it produced unexpected results several times. They cited as examples the one-time victories incurred by Jarnu Turlli in 2004 and Olivier Panis in 1996. It should be noted that each driver mentioned only claimed one victory in his overall career in F1, and it happened in Monaco.
So far, in the history of F1, only 13 drivers were able to get multiple wins in Monaco. Among the 13 were Fernando Alonso and Mark Webber with two wins each, and Michael Schumacher with five wins.
Red Bull or Ferrari May Cause an Upset
Experts point out that Red Bull may cause an unexpected victory, which is very ironic, since at the same track last year, it was Mercedes pulling the upset. The underdog that time was led to victory by Rosberg.
"But Monaco being Monaco, anything can happen," said Red Bull boss Christian Horner.
It should be noted that Red Bull has dominated in Monaco within 2010 to 2012. The three-year streak was only broken by Mercedes last year. So, their familiarity with the circuit may give them an edge after all.
The Spanish Alonso of Ferrari is also a force to be reckoned with as he got back-to-back victories in the same circuit in 2006 and 2007.
Engine Power Might Be Less Significant
Rosberg, last year's winner, admitted that their advantage over engine power might prove to be nearly insignificant in Monaco. Thus, the track will surely be a challenge, and he expects Red Bull to be a lot closer to them in that race. However, he stated that he is confident with the package of Mercedes' W05, and he promised to do his best to repeat his win in 2013.