Peter Parcon
May 15, 2014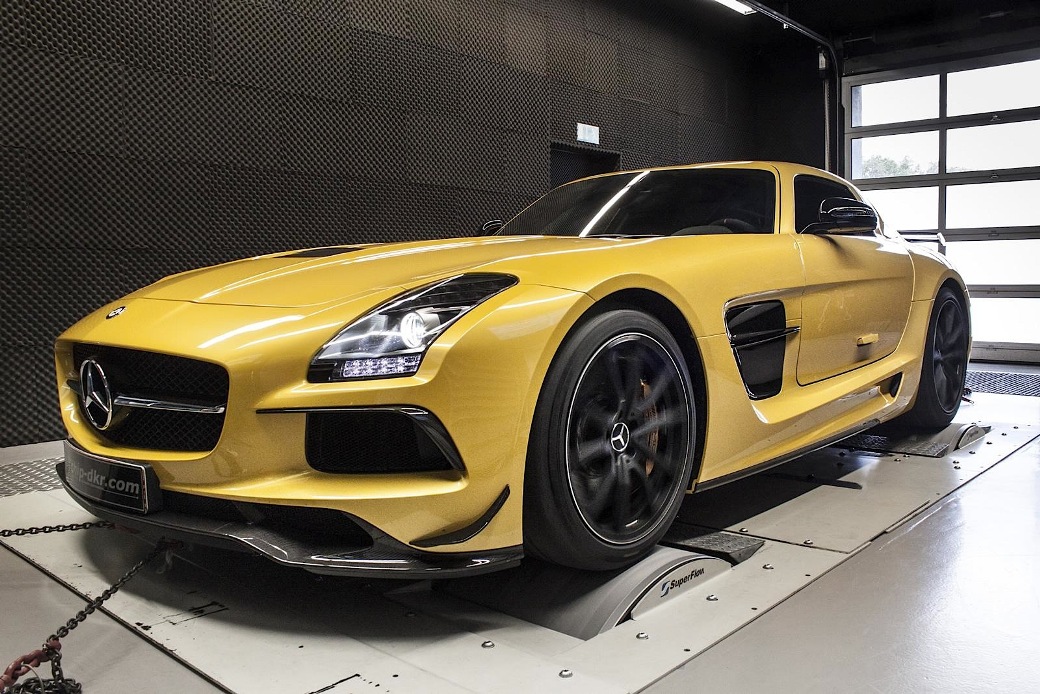 The Mercedes-Benz SLS AMG Black Series can be considered as among the best products in its class of the luxury vehicle manufacturer following its launch last year. This is true if the CLK-GTR is not included in the equation.
The luxury super car is considered as one of the best in its class. The extensive modifications made on the vehicle that increased its power and reduced its weight by 70 kilograms has allowed it to be lighter and more powerful than the standard Gullwing model.
The M159 engine of the Mercedes-Benz SLS AMG Black Series is also considered as the best naturally-aspirated V8 engine in the world. The 6.2-liter engine of the supercar offers a maximum power output of 631HP and a torque of 635 Nm.
Numerous modifications can be applied on the average SLS AMG to enhance its performance and the Black Series is probably the best that customer can ever get from a production model of the vehicle.
However, this does not appear to be good enough for a customer of mcchip-dkr, according to a report from autoevolution.com. The report indicated that the German high-quality tuning company allowed its software professionals to further enhance the performance of the supercar from the luxury vehicle manufacturer.
The power output of the Mercedes-Benz SLS AMG Black Series was increased to 654 HP while the torque was bumped up to 649 Nm.
The aftermarket tuning specialist remapped the ECU of the engine to enhance its power and torque while reducing fuel consumption. The enhancements were made within one working day and customer can have the modifications made on their SLS AMG Black Series for a price tag of 3,199 Euros for the stage one of the kit.
Numerous stages of the Mercedes-Benz SLS AMG Black Series is available at the twelve garages of the Germany-based tuning specialist.