Giancarlo Perlas
April 15, 2014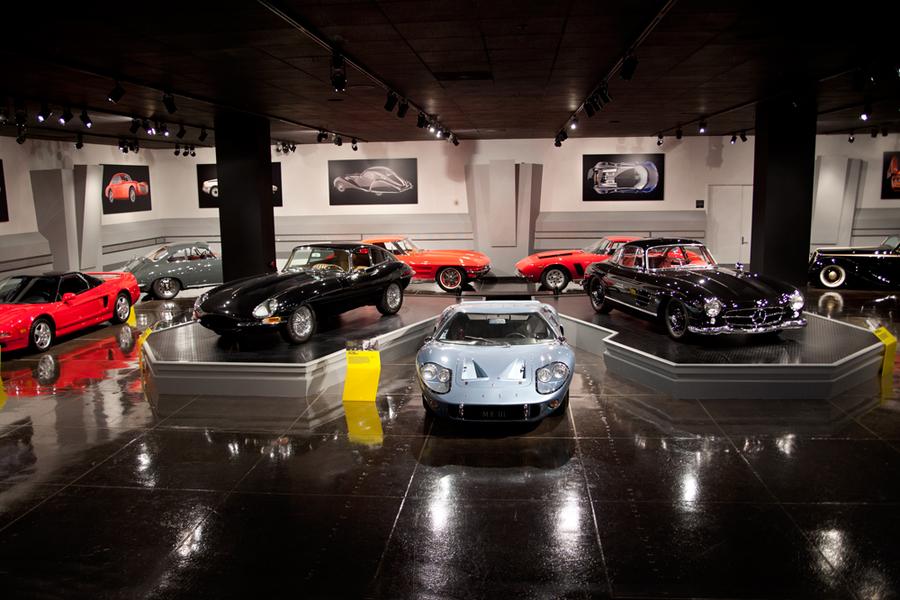 Petersen Automotive Museum, an LA-based non-profit organization housing the world's largest automotive museum, launched an event showcasing "The World's Greatest Sports Coupes" last week on April 10. The event sponsored by Jaguar featured a dozen of sports coupes handpicked by twelve celebrity guest curators. It also included a collection of artistic sports coupe photos from renowned automotive photographer Scott Williamson.
Of course, when we talk about the best sports coupes of all time, the 1955 Mercedes-Benz 300 SL Gullwing is something that can never be omitted. Bruce Meyer, a famous car collector and designer curated this classical car during the event.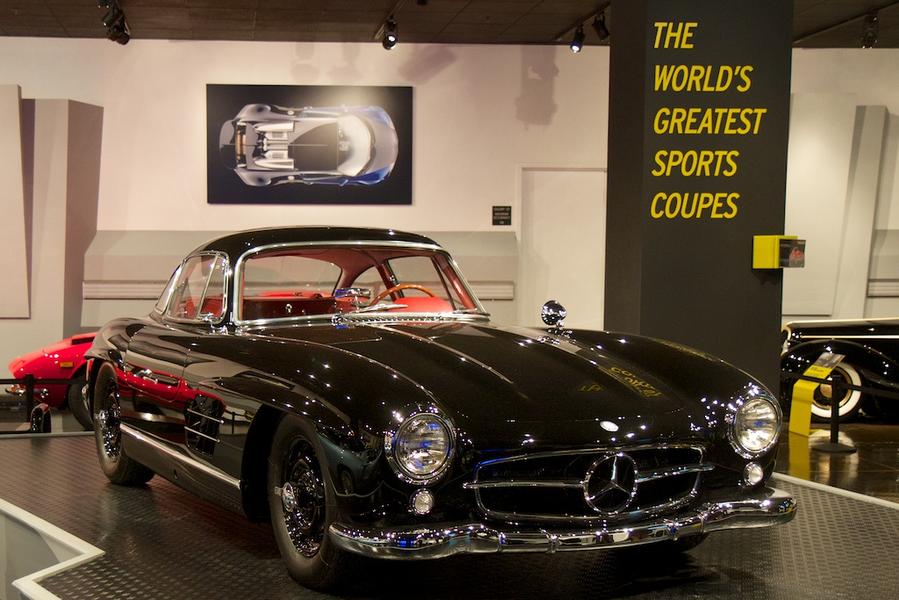 The Gullwing possesses a very impressive classical design that awes car enthusiasts even to this day. It is also considered to be the fastest production car of its time with an engine capable of producing 212 hp and 202 lb-ft of torque that enables it to reach the speed of 146 to 160 mph.
Currently, the Mercedes 300 SL Gullwing remains among the hottest commodities in auctions. This was evidenced in the series of auctions held in Arizona at the early part of this year, which saw the Gullwing fetch an average of $1 million dollar each. Notably, one of them was sold for $2.09 million.
In addition to the 1955 Mercedes 300 SL Gullwing, among the other cars featured in the exhibit were:
The 1948 Jaguar Custom "Black Pearl" curated by Metallica's James Hetfield.
The 1954 Pymouth Explorer Concept curated by screenwriter, director and producer Francis Ford Coppola.
The 1961 Aston Martin DB4 Zagato showcased by Jaguar's Director of Design Ian Callum.
The 1962 Ferrari 250 GTO shown by Pink Floyd's Nick Mason.
The 1963 Chevrolet Corvette Stingray presented by Top Gear Hosts namely, Adam Ferrara, Tanner Faust and Rutledge Wood.
The 1963 Ferrari Berlinetta Lusso displayed by TV Personality Adam Carolla.
The 1964 Porsche 356C presented by actor and racecar driver Patrick Dempsey.
The 1967 Jaguar E-Type curated by Bobby Rahal, a racecar driver and race team owner.
The 1968 FOr GT40 Mark III was the car of choice of Disney and Pixar's Chief Creative Officer John Lasseter.
The 1970 Iso Grifo curated by AC/DC's Brian Johnson.
The 1991 Acura NSX curated by Motor Trend's Angus MacKenzie.