Giancarlo Perlas
March 4, 2014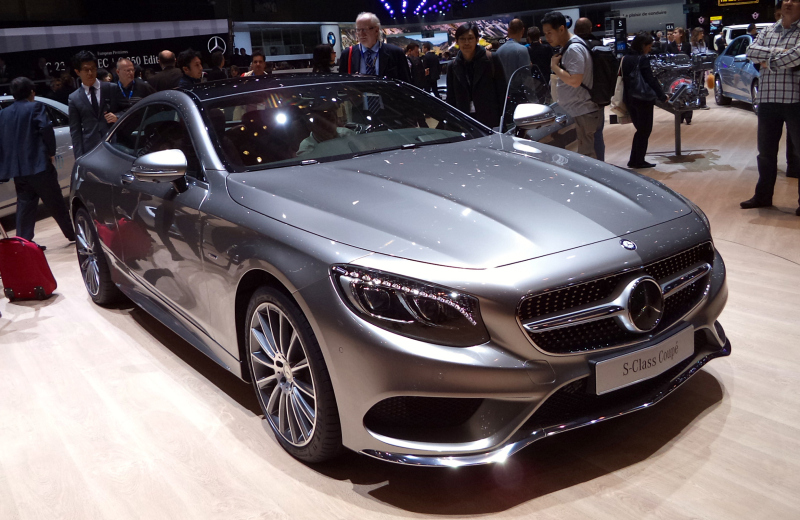 The Mercedes 2015 S-Class Coupe has finally been revealed. During the press conference of the German automaker in the early moments of the 2014 Geneva Auto Show, we finally got to witness the production version of the car.
Check out the photos of the car from John LeBlanc of Driving website:
Exterior
The new flagship car of Mercedes stood in the exhibit hall in all its glory. The car's armor was truly the combination of sexy and sporty. Its macho slopes from front to back complete with very dazzling Swarovski crystals in the headlights and intrinsic body lines easily made it the star of the show.
New Technology
The car also boasts the first-ever Active Curve Tilting feature which literally makes it lean into corners during curves. The technology is smoothly integrated with the Magic Body Control feature which debuted in the S-Class sedan. The built-in perfume dispenser can be found in the car as well. These, along with the other advanced features of the car, promise to provide utmost comfort to its occupants.
Interior
Speaking of convenience, the interior of the 2015 Mercedes S-Class Coupe showed seats covered in high-class black fabric with hand-designed stitches, plus black diamond-trimmed leather on the sides and dashboard. It also came with chrome highlights to give a luxurious contrasting appeal.
Engine
The Mercedes 2015 S-Class Coupe that was launched in Geneva was equipped with a 4.7-liter V8 engine with an output of 449 hp and 516 lb-ft of torque distributed through its seven-speed 4MATIC all-wheel drive system.
Visit Us for More News Related to Mercedes in the 2014 Geneva Auto Show
Make sure to visit our site regularly for more updates about Mercedes-Benz during the conduct of the 2014 Geneva Auto Show.