Giancarlo Perlas
March 5, 2014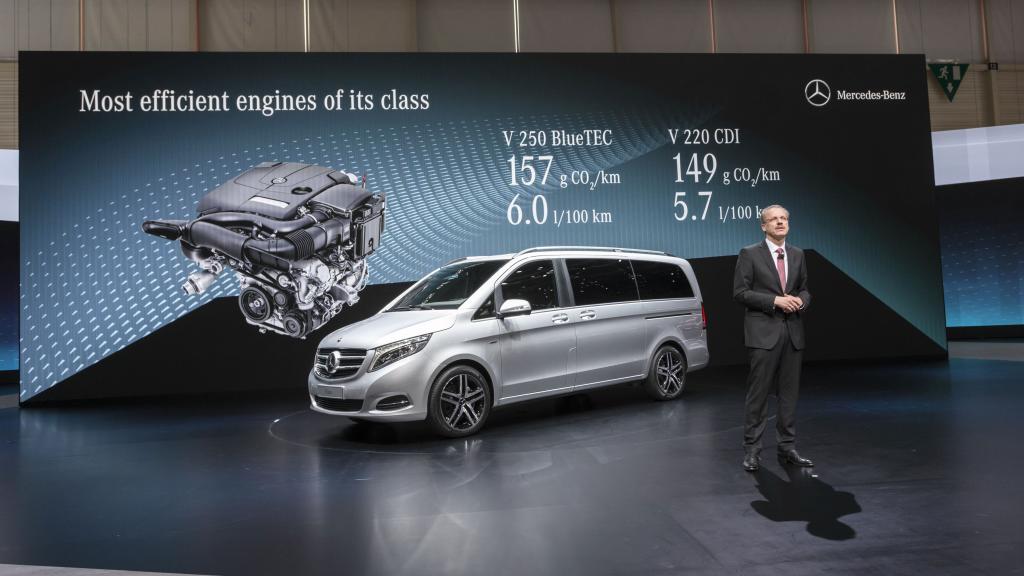 "The best of both worlds." Mercedes-Benz never gets tired of saying it and we never get tired of hearing it from them due their awesome products that never fail to impress us.
Debuting along with the 2015 Mercedes S-Class Coupe plus other new products and services of Mercedes-Benz in Geneva is the 2015 Mercedes V-Class.
Functionality and Style
The 2015 Mercedes V-Class is the replacement of both the Viano and Vito. However, it enhances the functionality offered by its replaced models and combines it with the style applied in its contemporaries in the C-Class, S-Class and E-Class lineups. Thus, the 2015 Mercedes V-Class is not just about functionality; it is also elegant.
Comfort and Experience
To provide comfort and top-of-the-line experience to its driver and other occupants, premium materials were used to its leather seats, upholsteries, dashboard, accents, lighting and other elements found in its interior. The COMAND display further adds to its visual appeal and functionality. Add to that the THERMOTRONIC system which provides climate control in the interior and you're in for a treat inside the cabin of the new V-Class.
Fuel-Efficiency and Performance
Going to performance, the key feature of the V-Class which makes it stand out among other vehicles in its category is its fuel efficiency. Its V250 BlueTEC version offers 6 liters per 100 kilometers fuel efficiency while the V220 CDI has only 5.7 liters per 100 kilometers. On the other hand, the carbon emissions of the two variants are only minimal with only 157 grams of carbon dioxide per kilometer and 149 grams per kilometer, respectively.
Despite the very low fuel requirements of the units under the 2015 Mercedes V-Class, their engines are still capable of delivering ample amount of power. The V200 CDI base model with 4-cylinder 2.1-liter turbodiesel engine packs 136 HP and 330 Nm of torque. Then, the V250 BlueTEC has an output of 190 HP and 440 Nm of torque. Lastly, the V220 CDI packs 163 HP and 380 Nm of torque.