Giancarlo Perlas
March 4, 2014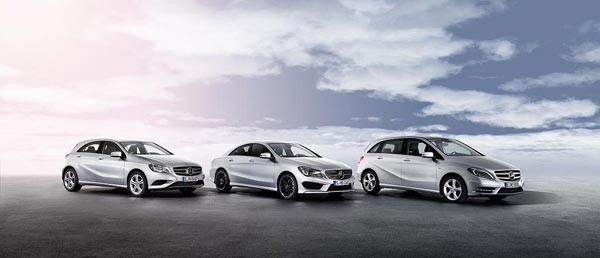 Mercedes-Benz continues to maintain its lead over its competitors in the US luxury car market. In fact, Bloomberg has reported that it was able to widen its sales gap between its major rivals BMW and Audi with its record sales in February.
According to the source, Daimler AG has sold 22,609 vehicles last month. The figures showed a 2.6 percent  improvement compared to their performance last year. The sales were fueled by the revamped S-Class sedan with starting price of $92,900 and the CLA with a price tag starting $29,900.
The sales of the Mercedes brand was 3.3 percent higher this month. It sold around 22,017 units in the US luxury car market. Notably, Mercedes has beaten its major rival BMW over a staggering 4,943-unit lead.
BMW used to be the leading luxury car seller in the US before Mercedes took back the crown in 2013, ending the two-year winning streak of BMW in the US luxury car market.
Mercedes outsold BMW by 3,254 units in the US in 2013. Vehicle registrations also solidified the status of Mercedes as the top luxury car brand in the US by showing 2,270 lead over BMW based on the data of R.L.Polk & Co.
Looking deeper into the figures, the sales of the Mercedes S-Class almost doubled in February. Its sales were recorded at 1,789. On the other hand, the CLA was considered to be the best-seller as it sold 1,971 units last month.
Larry Dominique of ALG stated in his interview with the source that Mercedes is capitalizing of its product portfolio which sets vehicle residual values. He admitted that BMW has been slightly falling back the curve. However, he warned a possible strong comeback of BMW in the future.