Giancarlo Perlas
March 4, 2014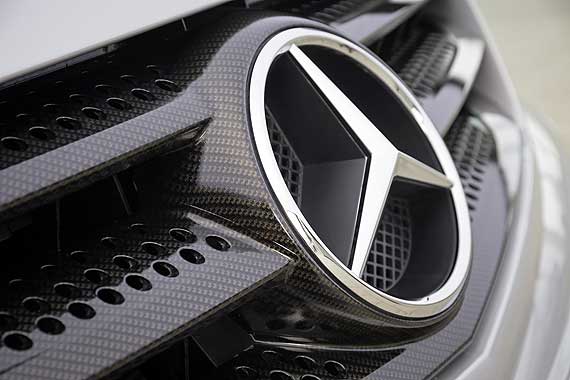 As we eagerly await for more news about Mercedes-Benz in the 2014 Geneva Auto Show, we would like to inform customers and fans of the brand alike that it just announced a new customer service program called "Mercedes Me".
According to the Australian car portal Motoring.com.au, the five-pillar arrangement offered by Mercedes Me covers all the aspects of vehicle ownership. That includes purchasing, servicing and financing. It also allows access to several mobility services like car rental, taxi hire and even bicycle loan.
During the pre-motor show event of Daimler, Dr. Dieter Zetsche stated that Mercedes Me aims to align the sales and marketing of the Mercedes-Benz brand closer to address the ever-changing needs of its customers.
Mercedes Me will be launched during the European summer this year.
The Five Pillars of Mercedes Me
The goal of the first pillar named of the service dubbed as "Mercedes move me" is to provide intelligent mobility solutions that extend even to non-Mercedes owners using an array of Daimler Mobility Services products using their smartphone units. These include Park2gether, MyTaxi, FlixBus, moovel, car2go, car2go black and Blacklane.
"Mercedes connect me" is the second pillar available only for Mercedes owners. It has a "Remote Online" feature that lets customers find their cars, control their cars' locks and see the fuel volume. Other features of the pillar provides customer-access  to telediagnosis, emergency assistance, maintenance services, aid during accident and breakdown assistance.
"Mercedes assist me" is the third pillar only for Mercedes owners. It allows customers to book the next servicing of their vehicles plus it gives them a way to calculate the costs associated with it.
The fourth pillar "Mercedes finance me" is open for all who are looking for "flexible and attractive" financing solutions. It even offers leasing choices and insurance packages.
Lastly, "Mercedes inspire me" is an editorial site that keeps fans and Mercedes car owners a way to be updated on the research and development activities of the company as well as news about its new models, innovations, technologies and mobility. In addition, the service gives customers a way to post their feedbacks with experts during a vehicle's development and service stage.