Ryan Joseph Ramos
February 4, 2014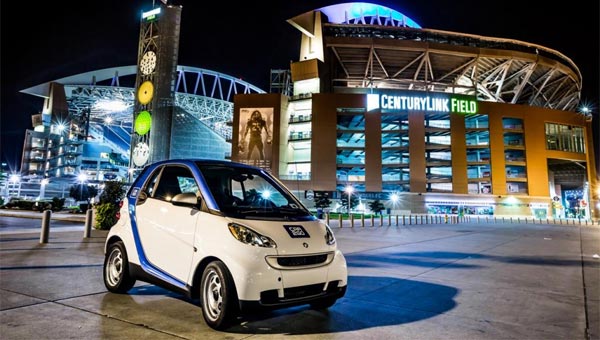 Daimler's carsharing service car2go, powered by smart vehicles, just celebrated its first year in Seattle. The service operates 500 smart fortwo units in the area, and it is already the largest as well as the fastest-growing car2go city in the US.
Launched in December 2012, car2go Seattle now has over 40,000 people registered to the service who share the 500 fortwo vehicles as they go from point to point within the city. Of the 500, 170 were added in the previous year in order to keep up with the growing demand as well as the increase in driver registrations.
Nicholas Cole, car2go North America president and CEO, expressed delight in the warm response of the city to the service. As the community embraced car2go, it in turn was able to expand its Home Area in April of last year as well as add more vehicles to accommodate everyone who wanted to enjoy the service.
The Home Area expansion allowed the service to go from 42 square miles to 52 square miles, a significant increase that only adds to convenience and reach. On top of that, members in Seattle can also enjoy the service in other car2go locations in the US.
All in all, car2go provides carsharing networks to several cities across seven countries. According to the company, the service has over 600,000 registered members all over the world.
The Seattle Seahawks just won Super Bowl 48, but here's another celebration that certainly bodes well for the northwestern US city.