Ryan Joseph Ramos
December 8, 2012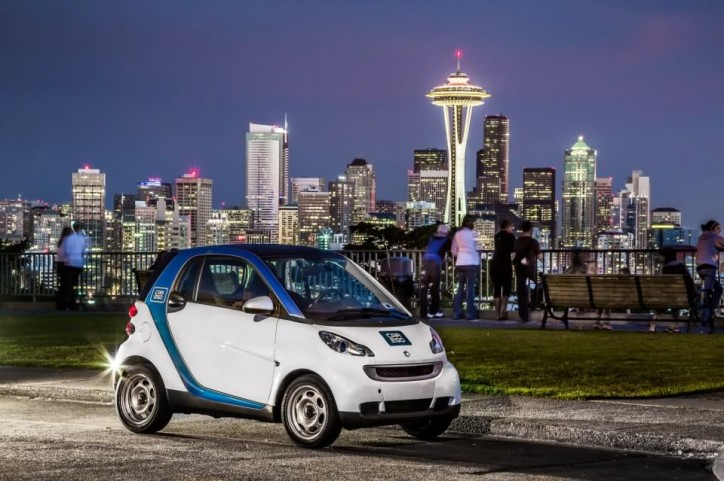 We reported on some spy shots of an entire fleet of car2go smart vehicles parked in the Seattle area, and speculated that it might be the start of a car2go car-sharing service in Seattle. Well, it's official—car2go is set to be available in the busiest metropolis in the Pacific Northwest.
The service will start on December 19, and there's also an online membership registration. The Seattle service will feature a 330-strong fleet of smart fortwo car2go edition vehicles, and they will be available for rental 24/7. Members can enjoy up-to-the-minute rates, and there will be discounts for hourly and daily rentals.
There are also smartphone apps that the members can use to locate a car2go vehicle anywhere in the city. Members can also pick up an available car anywhere off the street within the Seattle Home Area, which covers 42 square miles. The service is available with or without reservations, and there's no need to commit to a specified return time or return location, making things more convenient for people.
Mike McGinn, the Mayor of Seattle, said that the city welcomes "this new, innovative transportation choice for Seattle residents and visitors."
"Carshare systems, like car2go, are a convenient, affordable option for people who want to reduce or eliminate the costs of car ownership," added Tom Rasmussen, the City Councilmember who chairs Seattle's Transportation Committee.
You can also head over to the official car2go Seattle website over at https://www.car2go.com/en/seattle/# or the service's official Facebook page for additional information.
[Photo Credit: car2go Seattle on Facebook]