Giancarlo Perlas
June 2, 2013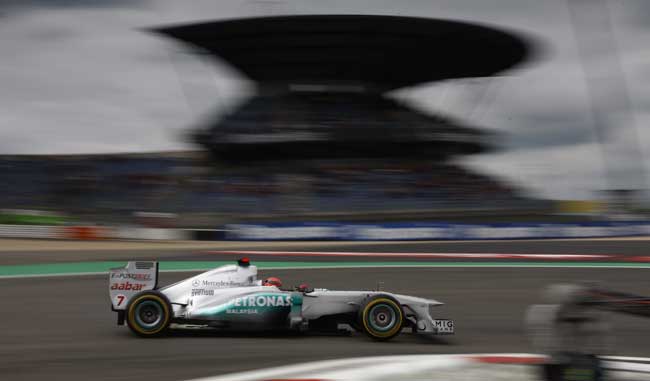 Before the 24-hour Nurburgring event last weekend, Mercedes-Benz put on an awesome demonstration of what their Formula One car is capable of. The demo pitted Michael Schumacher in a Mercedes-Benz F1 race car against four AMG variants of the brand in a game of "catch up".
The variants included were the A45 AMG, E63 AMG 4Matic, SLS AMG Black Series and SLS AMG GT3. On the helm of the AMG cars were Bernd Maylander, Karl Wendlinger, Nico Rosberg and Bernd Schneider, respectively.
The AMGs went on different times and Schumacher started more than a minute after the last car. But near the end of the lap, the F1 car overtook the others showing its amazing speed against the fastest production cars of the brand.
Check out the videos below for the exclusive scoops of the event, brought to us by Mercedes-Benz TV: