Giancarlo Perlas
September 17, 2023
The 2023 Singapore Grand Prix Qualifying session left spectators on the edge of their seats as Mercedes F1 unveiled a strategic masterstroke. George Russell, the rising star of the team, surprised everyone by securing a spot on the front row at P2, tantalizingly close to pole position bagged by Ferrari's Carlos Sainz. Meanwhile, Lewis Hamilton, the reigning champion, found himself in fifth place.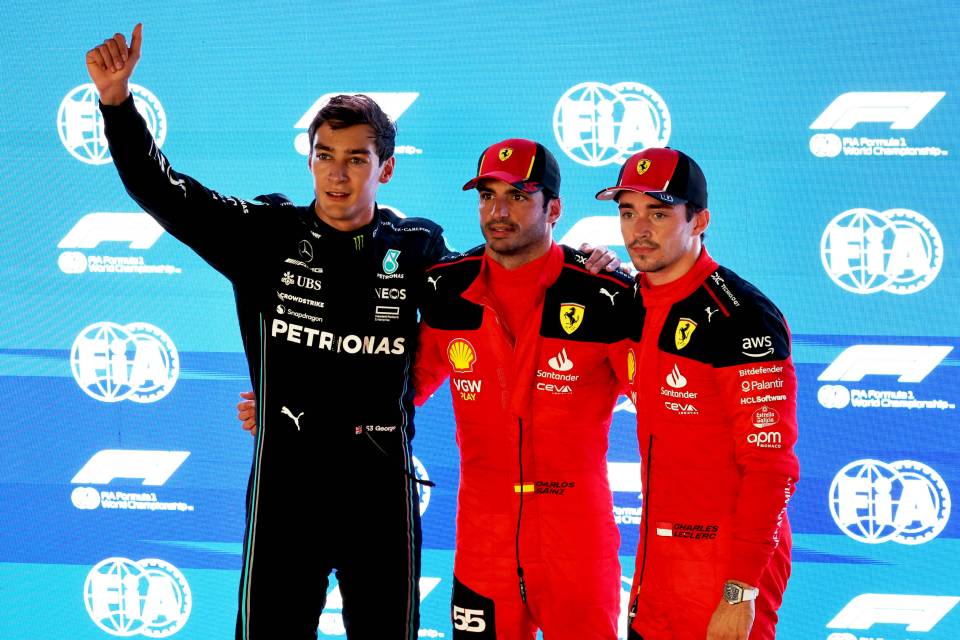 Mercedes F1 Strategic Tire Decision
According to the post-qualifying debrief of Mercedes F1, their audacious strategy began to unfold when they opted to preserve two sets of medium tires for the race, leaving them with just four sets of softs for the qualifying session. This decision raised questions and raised eyebrows, especially when, in the first qualifying session (Q1), the team used a set of used soft tires while competitors chose new ones. However, a dramatic incident involving Aston Martin's Lance Stroll triggered red flags, saving Lewis Hamilton from potential elimination.
Opportunities and Challenges for Mercedes F1
George Russell showcased his mettle in the sweltering heat of Singapore. He effortlessly progressed to Q2, securing the second-fastest time. In contrast, Hamilton, despite his impressive practice session on the previous day, struggled to get his car's tires up to temperature, resulting in a disappointing eighth place in Q2.
George Russell's Near-Pole Feat
With only Ferrari boasting two new sets of soft tires in the final qualifying session (Q3), Mercedes F1 had to tread carefully. Russell came tantalizingly close to pole position, missing it by a mere 72 milliseconds. Meanwhile, Hamilton managed to secure a place on the third row, starting from fifth position.
Strategic Advantage and Unpredictable Race Ahead
The strategic advantage Mercedes F1 gained with an extra set of medium tires for the race sets the stage for a thrilling Singapore Grand Prix. George Russell expressed excitement about their unique tire strategy, which could exert pressure on the Ferrari team, potentially leading to strategic errors.
Mercedes F1 Team's Reflection and Expectations
Mercedes F1's Team Principal & CEO, Toto Wolff, recognized the exceptional performance, acknowledging Singapore as a Ferrari stronghold. He expressed optimism about the unpredictable race that lies ahead, with the added advantage of the extra medium tire.
Insights from Trackside Engineering Director
Andrew Shovlin, Trackside Engineering Director, emphasized the importance of Russell splitting the Ferraris on the front row. He noted Hamilton's struggles with tire temperature but highlighted the unique strategic options Mercedes F1 now has at their disposal for the race.
Final Thoughts
Mercedes F1's daring tire strategy in the Singapore Grand Prix Qualifying session has set the stage for an exciting and unpredictable race. George Russell's front-row feat and the strategic advantage of an extra medium tire promise a thrilling battle on the streets of Singapore.