Giancarlo Perlas
September 14, 2023
As the Formula 1 season progresses, teams find themselves in various scenarios at different tracks. The Singapore Grand Prix, known for its unique challenges, presents both opportunities and hurdles for Mercedes F1.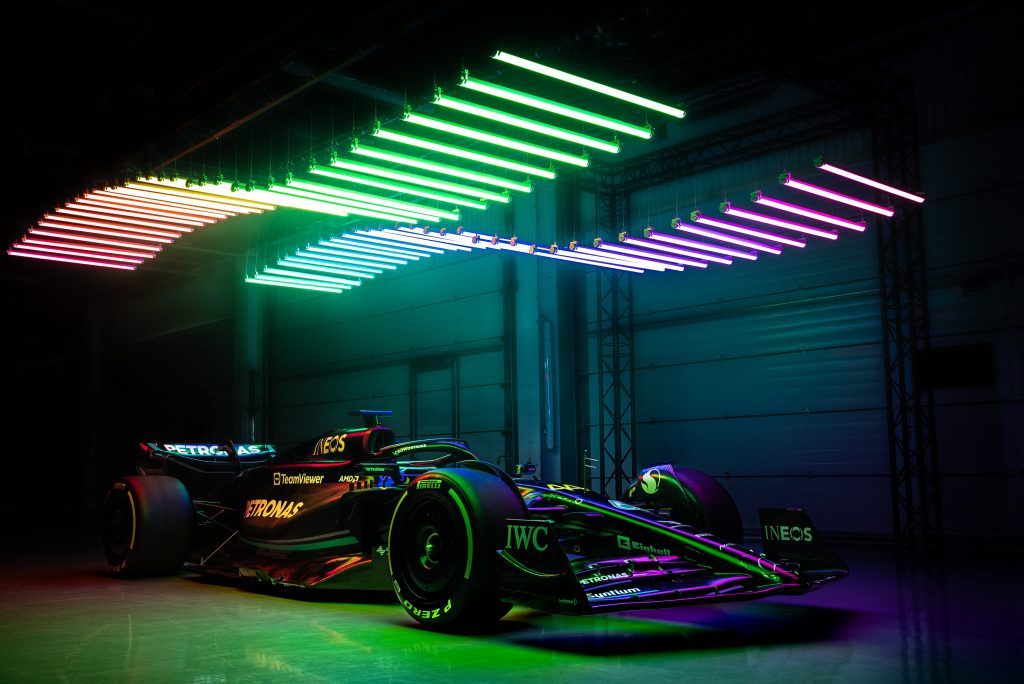 Here's a quick dive into the possible advantages and challenges that the Mercedes F1 team may face in the upcoming Marina Bay Street Circuit race.
Advantages
1. Strategic Prowess
The Marina Bay Street Circuit is notorious for its limited overtaking opportunities. Mercedes' strategic brilliance, often demonstrated through effective pit stops and tire management, could give them an edge. This tactical prowess can make a significant difference in securing a strong result.
2. High Downforce Setup
Unlike some tracks where Mercedes may struggle due to their car's higher downforce configuration, Singapore's emphasis on mechanical grip and traction levels the playing field. This could allow Mercedes to compete more closely with Red Bull and Ferrari, who have excelled on similar tracks in the past.
3. New Singapore Layout
The alteration of the Marina Bay Street Circuit layout, removing four corners in the final sector, introduces an element of unpredictability. Mercedes, known for their adaptability, can use their engineering expertise to quickly adjust to the changes. This adaptability may prove beneficial in optimizing their setup for the new configuration.
4. Tire Management
Mercedes has excelled in managing tire wear in the past, a crucial factor in Singapore's demanding conditions. Proper tire management can help the team maintain consistent lap times and reduce the risk of pit stops disrupting their race strategy.
Challenges
1. Heat and Humidity
Singapore's scorching heat and humidity levels, which are expected to spike around 16 to 33 degrees Celsius (60 to 91 degrees Fahrenheit), could pose a significant challenge for all teams. The high chance of rain, especially on race day, could make matters worse.
Drivers are pushed to their physical limits, akin to being in a sauna on a spinning bike for two hours. On the other hand, the wet conditions may also compromise their total grip on the track. Mercedes will need to ensure their drivers are well-prepared physically and mentally to endure these grueling conditions.
2. Red Bull's Dominance
Red Bull's unbeaten streak in 2023 has made them the team to beat. While Mercedes has occasionally challenged Red Bull on high-downforce tracks, Singapore's technical nature could favor Red Bull's operational excellence. Mercedes must be cautious not to underestimate their rivals who are riding high on their momentum.
3. Limited Overtaking Opportunities
Historically, the pole sitter has won the Singapore Grand Prix, emphasizing the importance of track position. Overtaking is notoriously difficult, and with competition from Red Bull, Ferrari, and Aston Martin, Mercedes must excel in qualifying to secure a favorable starting position.
4. Operational Errors
Singapore has been a venue where operational errors have cost teams dearly. Mercedes cannot afford any mistakes in pit stops, fuel management, or strategy. Learning from past experiences will be essential to avoid pitfalls.
Final Thoughts
As Mercedes F1 gears up for the Singapore Grand Prix, they face a unique set of challenges and opportunities. Their strategic acumen, adaptability to the new track layout, and tire management skills position them well for success.
However, they must contend with the oppressive heat, the dominant Red Bull team, and the limited overtaking opportunities. To overcome these challenges, Mercedes F1 will need to execute flawlessly, making the most of their advantages while minimizing errors.