Giancarlo Perlas
September 15, 2023
When it comes to pushing the boundaries of automotive luxury and performance, Mansory is a name that stands out for better or worse. The renowned tuner has once again taken the Mercedes-AMG G63 4×4² and turned it into an off-road monster that doesn't compromise on its rugged capabilities. This limited-production build from Mansory called "Gronos 4×4" is set to either dazzle or disappoint car enthusiasts and off-road aficionados alike, depending on their tastes.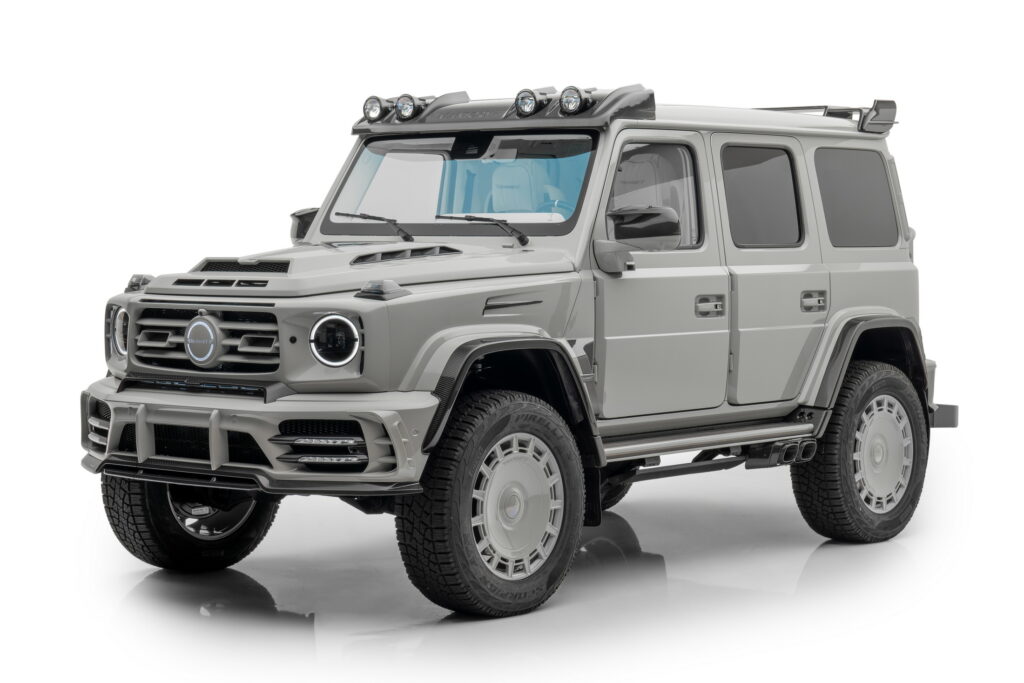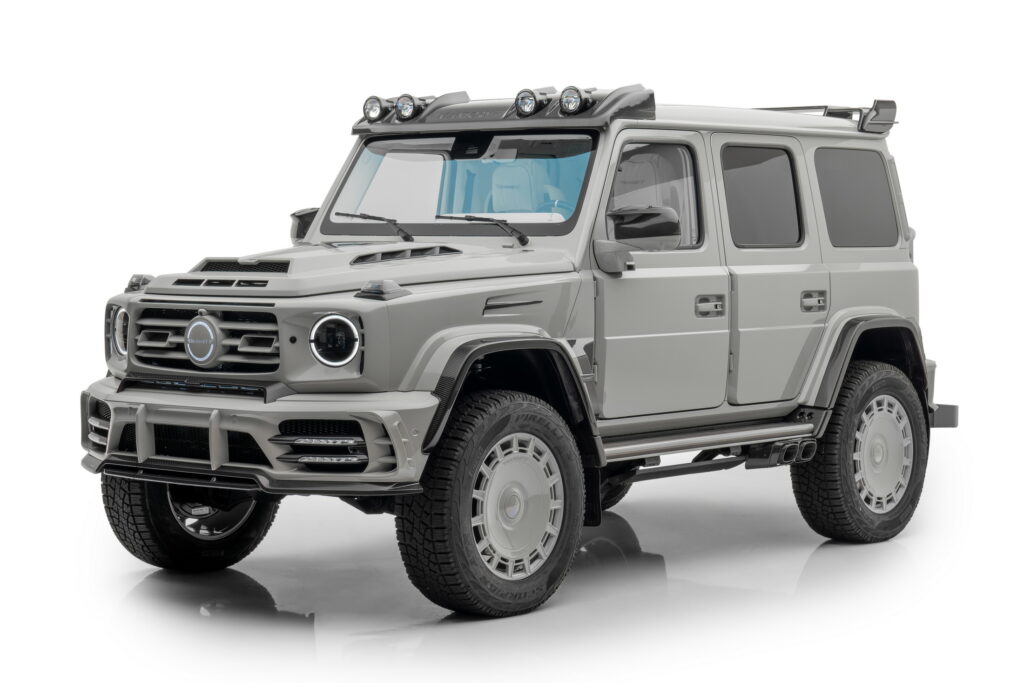 Exterior Transformation
Mansory's expertise is evident in the Gronos 4×4 with its comprehensive body kit crafted from lightweight carbon fiber. The G-Wagen undergoes a striking metamorphosis with it, featuring wider fenders, redesigned bumpers with added intakes, and a vented hood.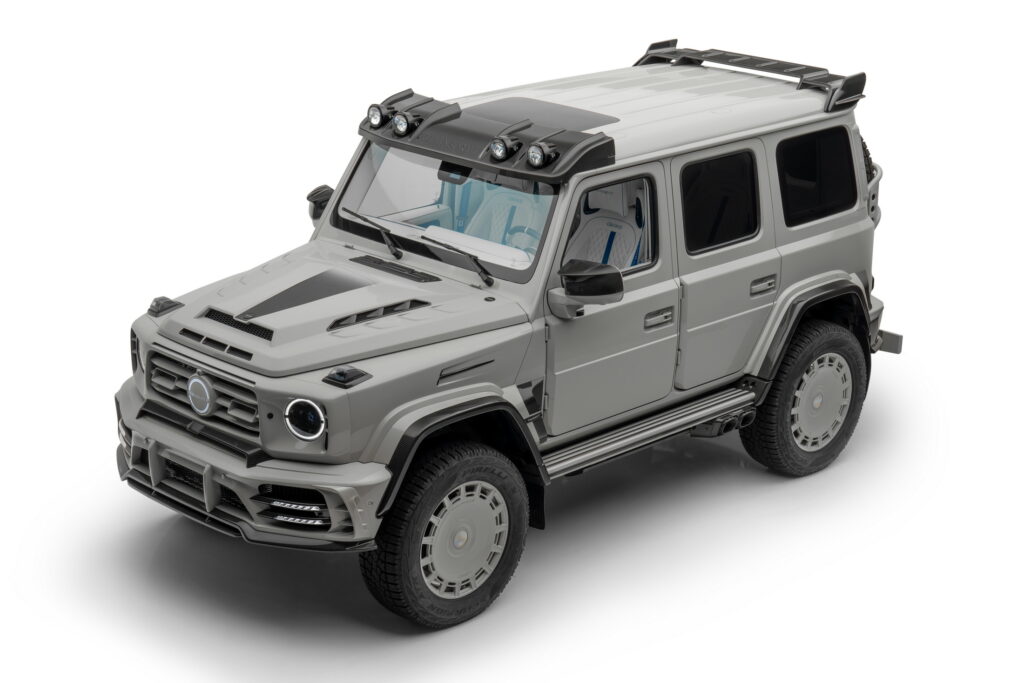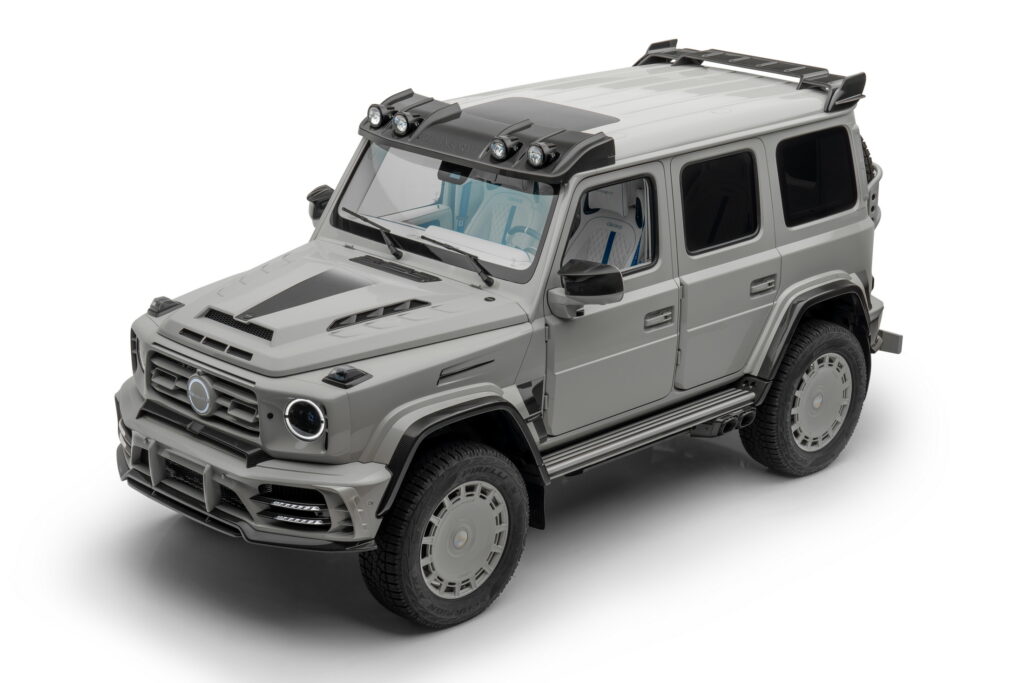 The imposing presence of this beast is further accentuated by 22-inch FD.15 rims wrapped in 325/55R22 off-road tires. Meanwhile, a rigid metal bumper at the rear not only enhances its aesthetics but also offers protection during off-roading adventures. Moreover, roof-mounted LEDs ensure that the driver of this machine conquers the dark with ease.
Interior Luxury
Going inside the Mansory AMG G63 4×4² reveals an opulent interior that redefines comfort. High-quality leather upholstery combines white and blue tones, providing a visually stunning contrast.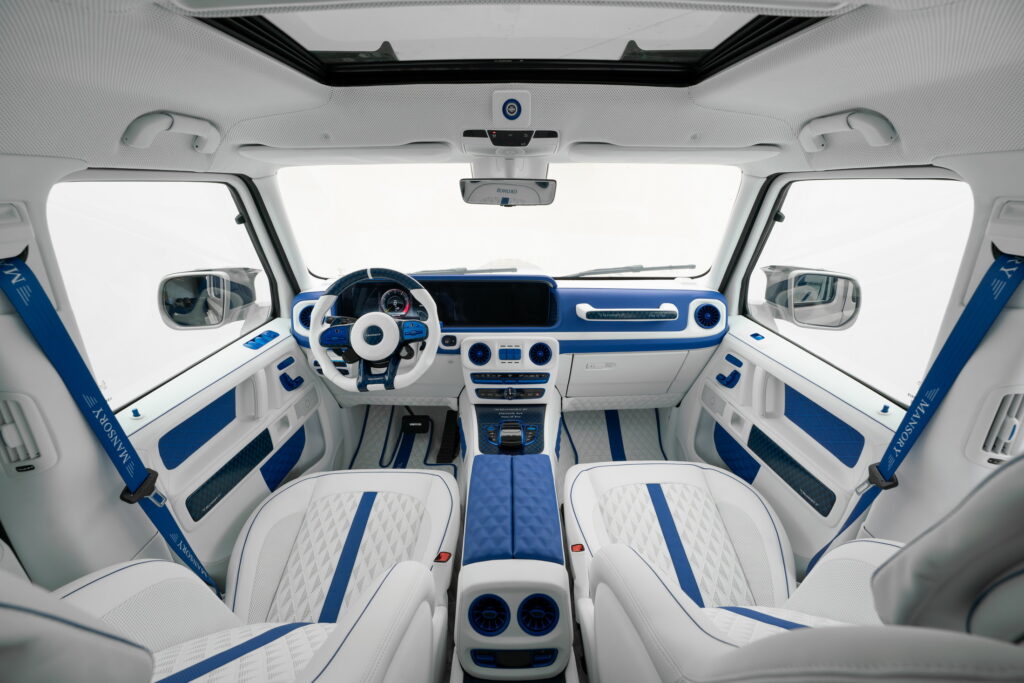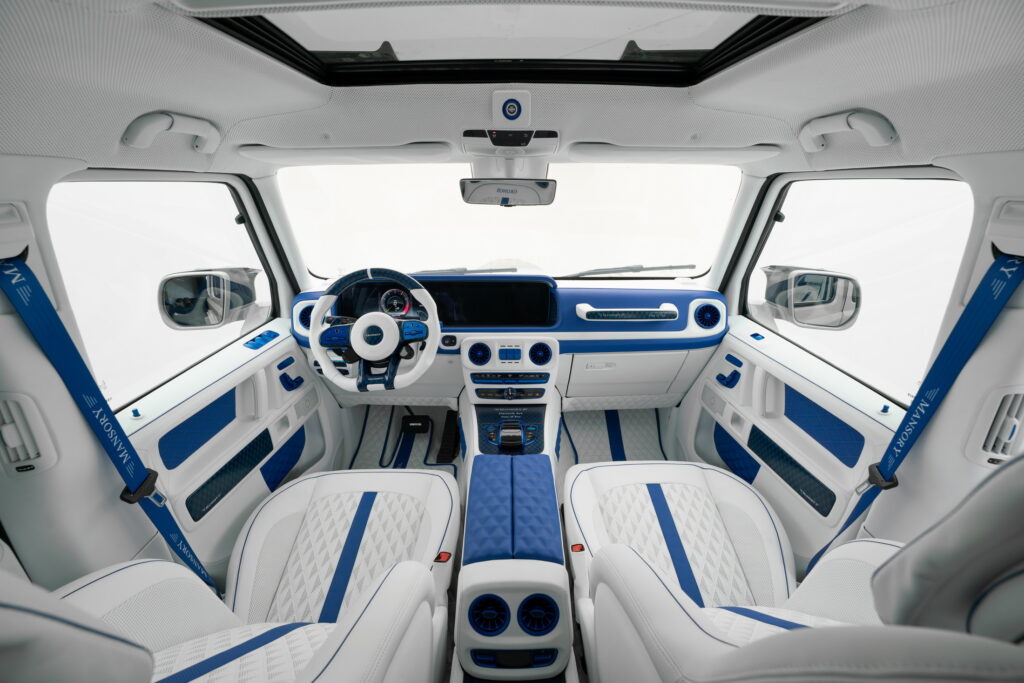 Mansory offers customization options including different colors, quilting styles, and carbon fiber accents tailored to individual preferences for the cabin of the G-Class. Of course, all these come with the "M" branding emblazoned on the various parts of the interior.
Additionally, the interior boasts four individual seats and a configurable center console. For a touch of the extraordinary, the engine's start/stop button is elegantly relocated to the headliner, which is illuminated by "several hundred LEDs" for a celestial ambiance.
Power and Performance
Beneath the hood, Mansory has performed its magic on the AMG's twin-turbo 4.0-liter V8 engine. This powerhouse now delivers a jaw-dropping 838 hp and a colossal 1,000 Nm of torque, offering an exhilarating driving experience.
Thanks to the upgrades, the 0-100 km/h sprint of the G-Wagen can be achieved in a mere 4.5 seconds while the top speed is electronically limited to 210 km/h. It's clear that this ride is built for more than just straight-line speed.
Limited Production
Mansory plans to produce only 10 units of the Gronos 4×4 based on the AMG G63 4×4², making it a rare and coveted sight on the road. While pricing details are yet to be announced, it's safe to assume that this level of exclusivity and customization will cater to those with discerning tastes and deep pockets.
Final Thoughts
Overall, Mansory's latest iteration of the Mercedes-AMG G63 4×4² is a true testament to their overzealous craftsmanship matched with formidable performance. With a limited production run and astonishing power figures, it's set to turn heads wherever it roams.