Giancarlo Perlas
September 15, 2023
The three-pointed star marque is gearing up to unveil the facelifted 2024 Mercedes-Benz G-Class, promising exciting new features that are set to redefine the iconic luxury SUV. With insights from Emmerich Schiller, Managing Director of Mercedes G-Class business unit, as well as other news sources, we'll explore what to expect from this eagerly anticipated update.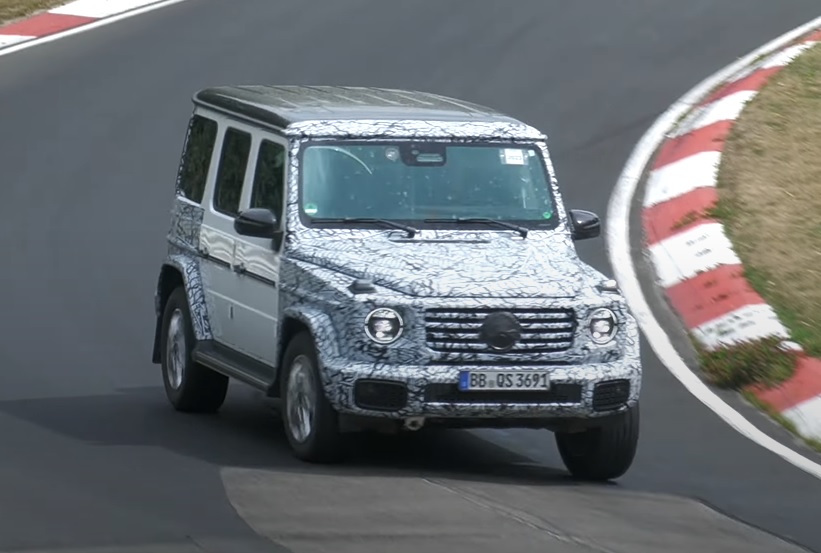 Aerodynamic Enhancements
In the pursuit of greater efficiency, Mercedes-Benz has drawn inspiration from its electric EQG model to enhance the aerodynamics of the 2024 G-Class. While this sturdy SUV has never been known for its fuel economy, the facelift aims to bring a "tremendous reduction in fuel consumption" according to Schiller in his interview with Autocar.
These improvements, overseen by the Mercedes exec, promise to be "dramatic" and will include subtle tweaks that might not be immediately obvious but will have a profound impact on efficiency.
Electric Evolution
One of the most significant updates to the G-Class is the impending arrival of an all-electric variant. Its EQG electric vehicle (EV) counterpart is expected to debut in early 2024.
The electric model will carry the G-Class's signature design but will be infused with lessons learned from the electric SUV's development. This includes advanced aerodynamic optimizations aimed at extending the EV's range.
Unified Aesthetics
Whether buyers opt for the traditional gasoline or diesel engine or go electric, the 2024 G-Class will maintain its unmistakable appearance. Mercedes assures that the facelifted model will look almost identical across all powertrains, preserving the iconic G-Class silhouette that enthusiasts have come to adore.
V8 Farewell
While the G-Class is synonymous with V8 power, the 2024 model will bid farewell to the V8-powered G500. The Final Edition marked the end of an era for this particular variant.
The fate of the US-spec G550's V8 remains uncertain, but fans of the potent AMG G63 can breathe a sigh of relief as the eight-cylinder engine is expected to endure for a few more years. Likewise, Schiller confirmed that the G-Wagen will still be offered in petrol and diesel alongside the electrified units in the long run.
Final Thoughts
The 2024 Mercedes-Benz G-Class facelift is poised to combine the best of both worlds—embracing electrification for a greener future while staying true to its rugged and iconic design. With enhanced aerodynamics and efficiency, it's clear that the German luxury automaker is committed to refining the G-Wagen without compromising its legendary appeal.