Giancarlo Perlas
September 27, 2023
In a sneak peek into the future of the Mercedes-Benz CLA, its 2025 model has recently been spotted on the streets of Germany, shedding some camouflage to reveal a captivating update. The most noticeable feature of the upcoming CLA is characterized by illuminated three-pointed stars embedded within its headlights. This tantalizing glimpse into the next-generation production version of the auto comes hot on the heels of its concept's debut at IAA Mobility 2023 in Munich.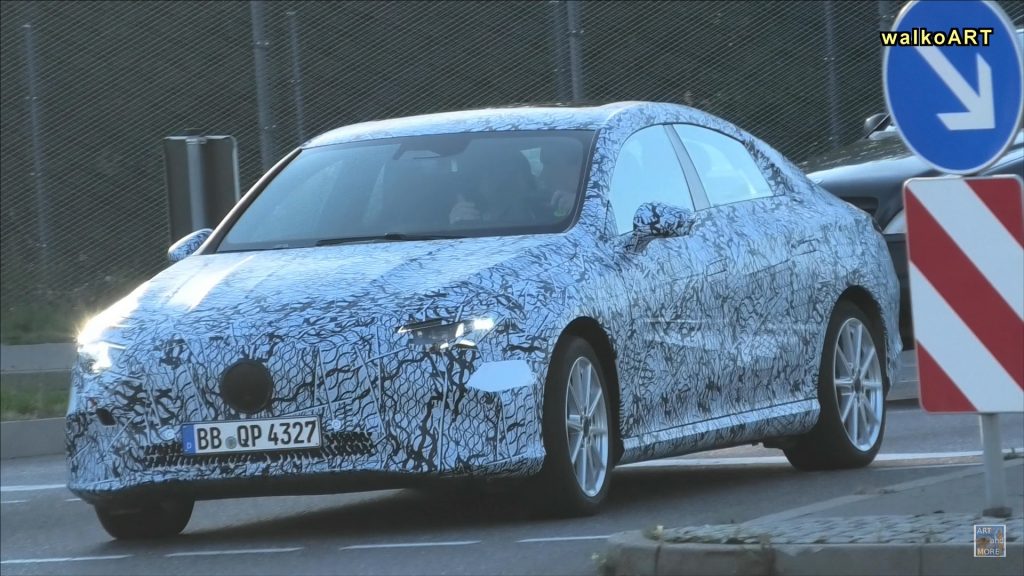 A Shining Emblem: Stars in the Headlights
Looking at the new spy video of walkoARTvideos, Mercedes engineers have ingeniously found a way to incorporate their iconic logo into the headlights of the 2025 CLA. While this may seem like a minor detail, it's symbolic of the brand's commitment to luxurious details.
The new CLA follows in the footsteps of the recently introduced E-Class, which proudly displays the star within its taillights, adding a touch of elegance to the car's rear profile. With four LED stars illuminating the car, it makes a bold statement about what the maker of the prestigious automobile is all about.
A Bold Evolution in the Design of the Mercedes-Benz CLA
The 2025 CLA marks a significant leap forward for the brand's compact lineup, as it transitions to the Mercedes Modular Architecture (MMA). This new platform promises exciting possibilities, particularly for the electric version of the compact sedan.
With support for 250-kW charging, dual motors, bidirectional charging, and an in-house developed infotainment system, the architecture sets the stage for an electrifying future.
Electrifying Prospects: EV Performance and Range
Speaking of electrification, the Concept Mercedes-Benz CLA hinted at an impressive range of 466 miles in the WLTP cycle, raising expectations for the production model. With an 800-volt electrical architecture, a battery capacity of around 89.6 kWh, and an energy consumption rate of 5.2 miles per kilowatt-hour, it promises to be a formidable player in the electric sedan arena.
While the concept showcased a rear-wheel-drive configuration, the MMA platform's flexibility allows for the possibility of an all-wheel-drive variant when it comes out by the end of 2024.