Giancarlo Perlas
September 27, 2023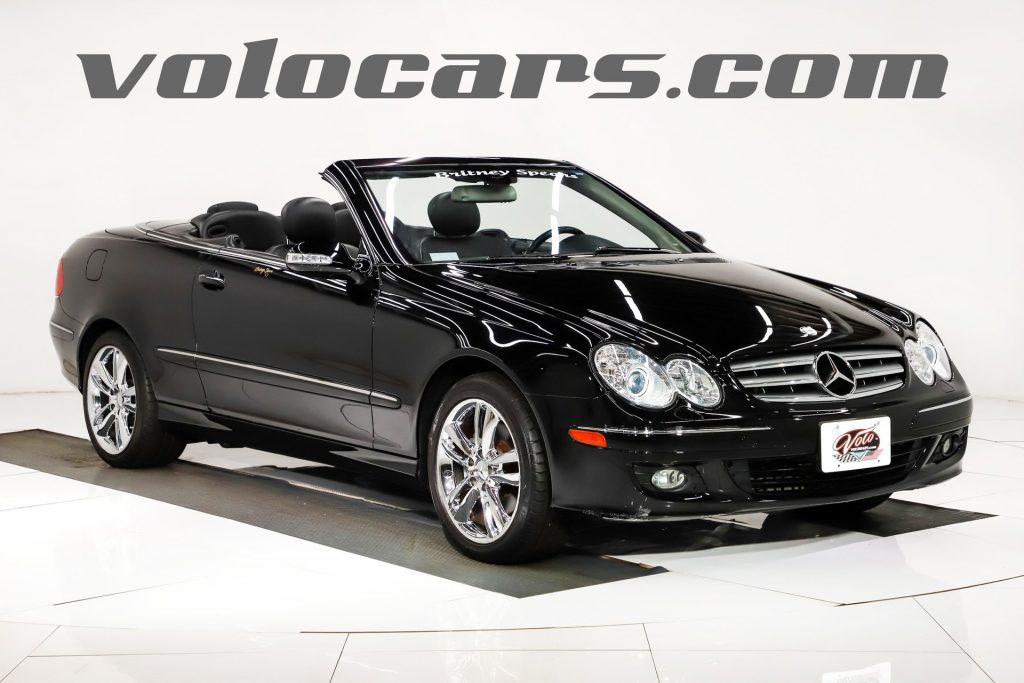 Britney Spears might not be renowned for her taste in cars but one particular vehicle from her collection, a 2006 Mercedes-Benz CLK350 convertible, has definitely etched its place in the annals of pop culture. With its storied past and connection to the most tumultuous periods in Britney's life, this iconic car has now resurfaced and is available for sale, allowing enthusiasts to own a concrete piece of Hollywood history.
The Chaotic Ride
During a tumultuous chapter in the life of Britney Spears, this unassuming 2006 CLK350 convertible garnered significant attention because she was mostly photographed in it. Among the many instances when she was caught on cam with it was when she had a high-profile divorce from Kevin Federline, a headline-grabbing head-shaving incident, and an involuntary psychiatric hold that eventually led to a 13-year conservatorship.
It should be recalled that paparazzi swarmed around her, documenting every move and provoking reactions. It was in the midst of this frenzy that the otherwise ordinary CLK350 found itself thrust into the spotlight, and into another car due to Britney getting distracted by her stalkers.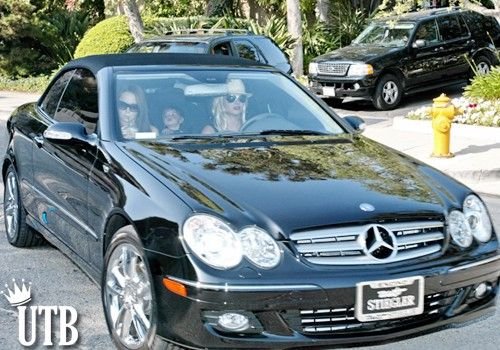 The Paparazzi's Constant Companion
According to the seller, the pop star purchased the CLK350 from a local dealership and regularly used it for various purposes, including trips to the recording studio, personal errands, and nights out on the town. Despite the mishaps and growing recognition, she enjoyed her factory-spec vehicle for several months.
For Sale at the Volo Auto Museum
Fast forward to today, and the Volo Auto Museum in Illinois is now offering this iconic car for sale. This part of history remains in its stock configuration with only 29K in its odometer. Under the hood, it boasts a 3.5-liter 268-horsepower engine paired with a 4-speed automatic transmission.
Its exterior is a sleek all-black, complemented by a premium leather interior. Priced at just under $70,000, this piece of pop culture history can be yours.
Celeb Pedigree and Documented Legacy
Beyond its mechanical attributes, what truly sets this Mercedes CLK350 apart is its celebrity pedigree and association with the conservatorship that once restricted Britney's driving privileges. This car has earned its place in pop culture history as one of the most documented celebrity-owned cars.
It was the vehicle that defined the celebrity's 2007, with numerous photographs and videos capturing her moments behind the wheel. Acquiring this vehicle equates to possessing a tangible slice of Hollywood's intriguing past, intimately intertwined with the journey of a genuinely legendary entertainer.
Final Thoughts
The 2006 Mercedes-Benz CLK350 convertible, once known as the "most dangerous car in Los Angeles," has transformed into a sought-after collectible, bridging the gap between automotive enthusiasts and pop culture aficionados. It's a testament to the enduring fascination with the lives of celebrities and the unique stories that surround their possessions.
The opportunity to acquire this remarkable piece of automotive history is now within reach, as it beckons those who wish to hold a physical connection to the captivating and often tumultuous world of Britney Spears.