Giancarlo Perlas
June 8, 2023
Renntech, the renowned aftermarket specialist, has introduced an exhilarating upgrade for the Mercedes-AMG GT 63 4-Door Coupe. Dubbed the RIIX, this performance-enhancing package takes the already impressive luxury sports car to new heights. With a combination of power upgrades and aerodynamic enhancements, Renntech has created a beast that commands attention on both the road and the track.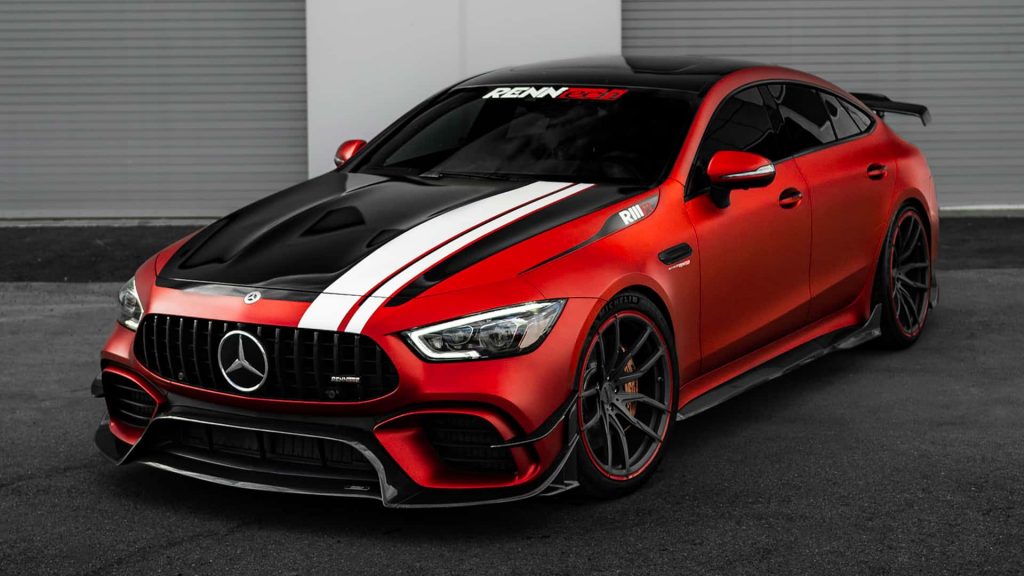 Unleashing Untamed Power
Underneath the bonnet lies the heart of the Mercedes-AMG GT 63 4-Door Coupe, the twin-turbocharged 4.0-liter M177 V8 engine. Renntech's RIIX upgrade pushes the boundaries, raising the max output to a jaw-dropping 1,196 horsepower and 927 pound-feet of torque.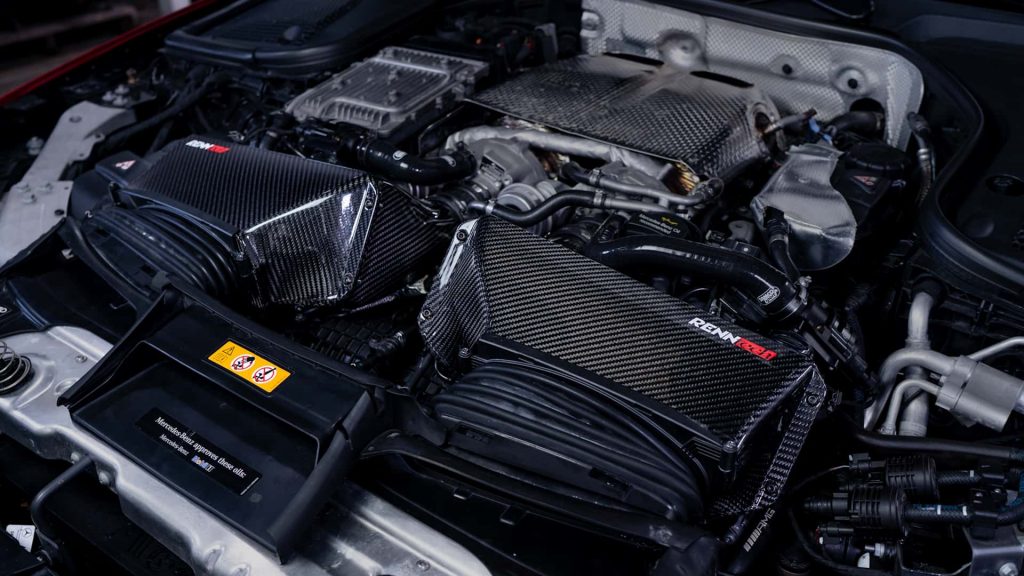 This substantial increase from the stock 681 horsepower and 736 pound-feet of torque is achieved through an array of modifications, including Stage II high-performance turbochargers, a re-mapped ECU, a carbon-fiber air intake system, and high-pressure fuel pumps, among other enhancements.
Optimized Performance
Renntech's RIIX upgrade optimizes performance and drivability, with power figures varying depending on the fuel type. When fueled with 100 octane gas, the AMG GT 63 4-Door Coupe attains an astonishing 1,100 horsepower. Even with 93 octane fuel, the vehicle still roars with 965 horsepower and 917 pound-feet of torque.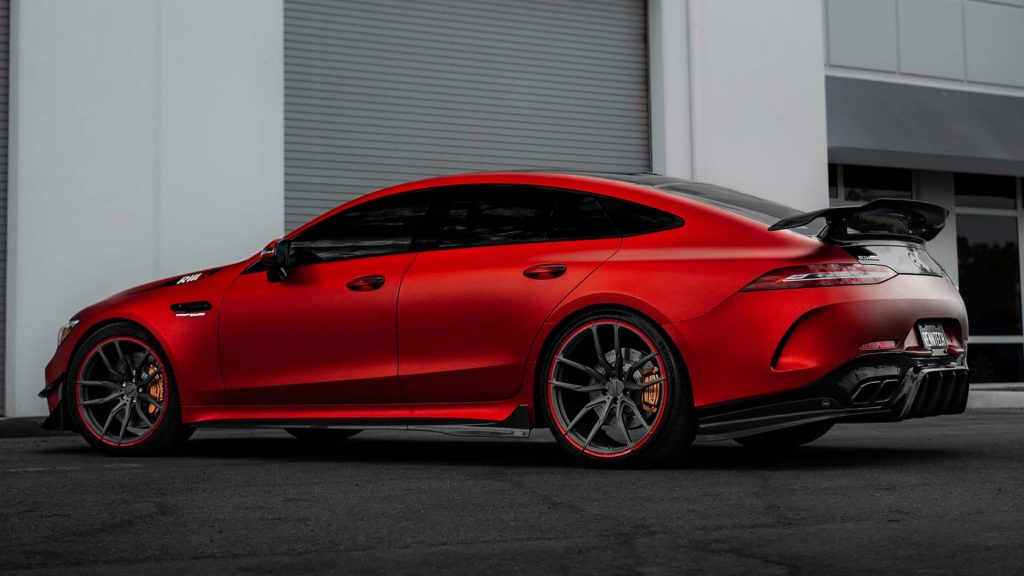 Equipped with Renntech's Transmission Control Unit and Drive Control Unit, the car's all-wheel-drive system flawlessly harnesses this immense power, propelling it from 0 to 60 miles per hour in a mere 2.44 seconds and reaching 100 mph in just 5.5 seconds. Meanwhile, the quarter-mile range is conquered in an astounding 9.9 seconds at a speed of 139 mph.
Aerodynamic Enhancements
To complement the increased power, Renntech has incorporated a carbon-fiber aerodynamic package into the AMG GT 63's design. This package includes a front lip spoiler, front dive planes, two-piece side rockers, a rear diffuser, and an adjustable rear wing. Moreover, the tuner adds its signature Renntech RPS 10.2 forged aluminum wheels measuring 21 inches and 22 inches for the front and back, respectively.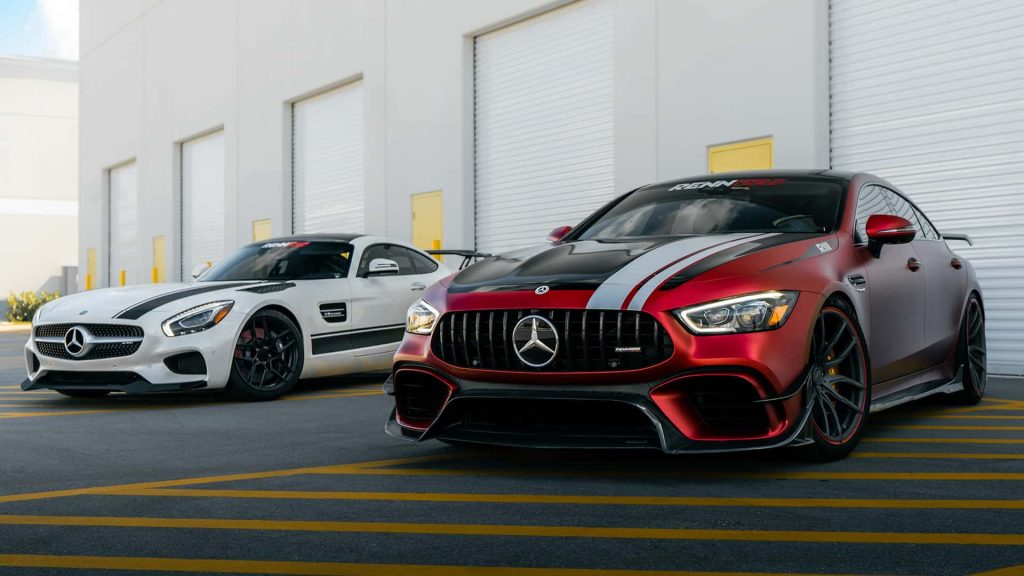 These additions not only enhance the car's aggressive appearance but also improve downforce, ensuring maximum stability at high speeds.
Attention to Detail
Renntech leaves no stone unturned when it comes to performance upgrades. The RIIX package includes a stainless steel exhaust system with 200-cell catalytic converters and performance mufflers.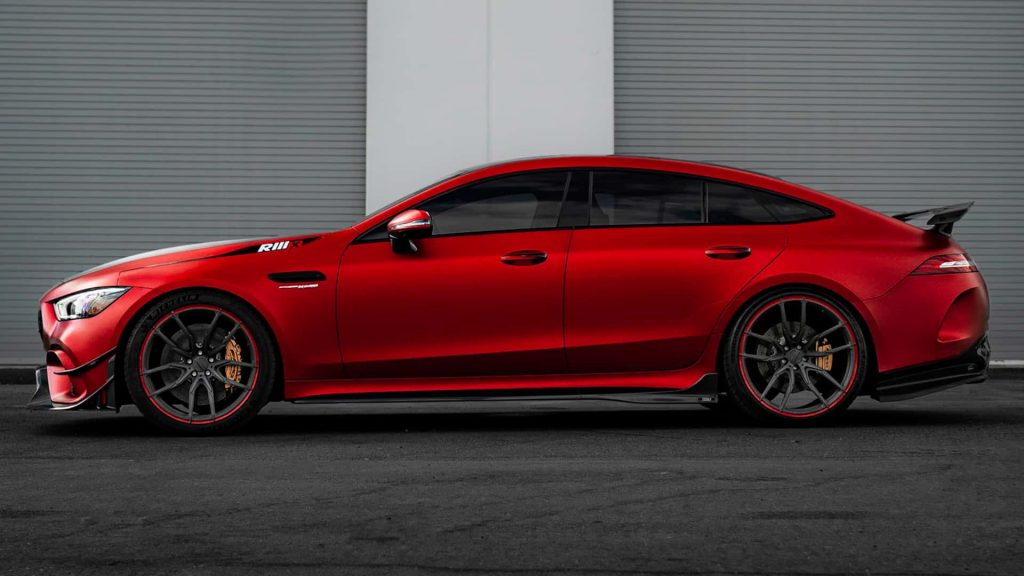 By reducing exhaust back pressure and incorporating electronically-controlled exhaust valves, the system not only improves performance but also offers drivers the option of a customizable exhaust note.
Final Thoughts
Renntech's RIIX upgrade for the Mercedes-AMG GT 63 4-Door Coupe is a testament to the pursuit of automotive excellence. With unrivaled power, aerodynamic enhancements, and meticulous attention to detail, this package transforms an already impressive luxury sports car into a true performance beast.
For those seeking an exhilarating driving experience, the Renntech-tuned AMG GT 63 is an enticing option for an added $94,980 (or around £76,400) on top of the base car's price.