Giancarlo Perlas
June 8, 2023
The Mercedes-Benz SL Roadster (W113) holds an iconic status and serves as a worthy successor to the renowned Gullwing era SL models. With its elegant style and impressive speed, this generation of SL roadsters, also known as "Pagodas," captivated car enthusiasts from 1963 to 1971. However, as these cars approach the half-century mark, prospective buyers must exercise caution to ensure a sound investment.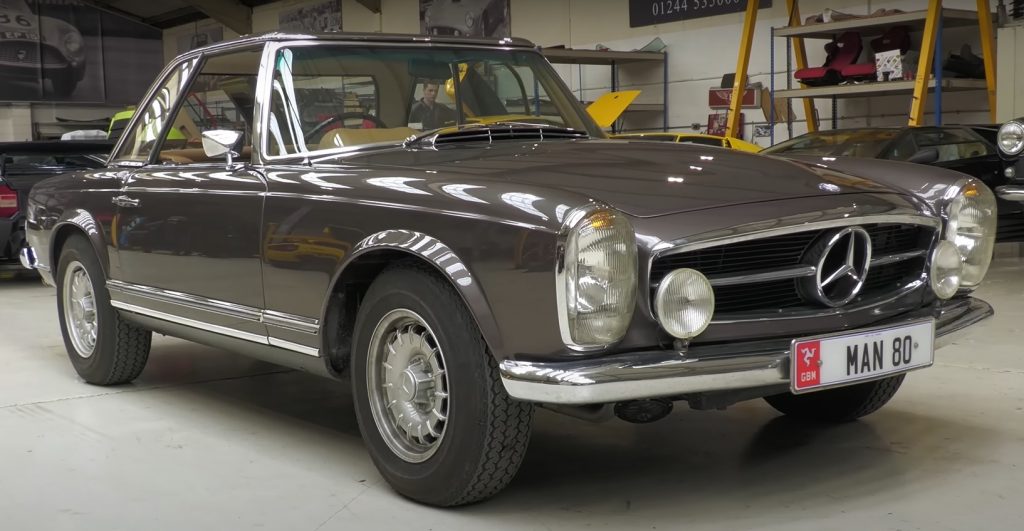 In this article, we'll explore the essential buying tips provided by Iain Tyrell of Tyrell's Classic Workshop to help you make an informed decision when considering a classic SL Roadster purchase.
Visual Indicators of Authenticity
Examining key visual cues is crucial when assessing the authenticity of a classic SL Roadster. Look for unique factory features, such as the slight indentation in the headlamp bezel that corresponds to a corresponding mark on the front wing.
Restorations that have eliminated this characteristic may indicate poor workmanship. Likewise, this type of technique renders the car incompatible with a new headlamp bezel.
Mechanical Expertise
Prioritize seeking assistance from experienced mechanics well-versed in classic Mercedes engines. Pay close attention to valve clearances, as these engines require precise adjustments to accommodate different metal expansion rates.
Additionally, note that Mercedes employs hydraulic chain tensioners, which may appear loose when the engine is off but tighten once oil pressure builds. A thorough mechanical inspection is essential to ensure the car's longevity and performance.
The Battle Against Rust
While SL Roadster doors are made of aluminum and generally resistant to rust, it is crucial to inspect the undercarriage and other steel components for signs of corrosion. Since these cars were often driven on sunny days, rust may not be immediately apparent. However, a comprehensive examination will help identify potential rust issues that could undermine the structural integrity of the vehicle.
Test Drive Experience
No assessment is complete without a test drive. During the drive, the SL Roadster should exude sprightliness and unexpected agility, even with its emphasis shifting away from pure sportiness in this particular generation. Although these cars have aged gracefully, it is essential to scrutinize the driving experience closely.
If any concerns arise during the test drive, a more detailed inspection is warranted.
Final Thoughts
The Mercedes SL Roadster (W113) continues to epitomize timeless elegance and driving pleasure. By following these essential buying tips, which encompass visual authenticity, mechanical expertise, rust prevention, and a thorough test drive, you can navigate the classic car market with confidence.
Remember, acquiring a classic SL Roadster is not only an investment but an invitation to experience the allure of a bygone era. So, tread carefully and embark on the journey of owning a legendary piece of automotive history.