Giancarlo Perlas
March 11, 2023
Mercedes-Benz, the renowned German luxury car manufacturer, has launched a new campaign in honor of International Women's Day 2023. The campaign is designed to recognize and celebrate the achievements of women from all walks of life and to encourage the world to continue to work towards gender equality.
She's Mercedes
The campaign, titled "She's Mercedes", is part of the brand's long-standing commitment to promoting diversity, inclusion, and equality. The initiative aims to support and empower women to pursue their passions and achieve their goals.
As part of the campaign, Mercedes has launched a series of short films featuring inspiring stories of successful women from around the world. The films showcase women who have broken barriers, shattered stereotypes, and achieved remarkable success in their respective fields.
In one of the films, the automaker highlights the story of a female engineer who has designed and developed cutting-edge technology for the automotive industry. In another, the company showcases a female athlete who has overcome immense challenges to become a world-class competitor.
Alongside the short films, Mercedes is inviting women from around the world to share their own stories of success and empowerment as well. The company is encouraging women to share their stories using the hashtag #ShesMercedes on social media.
In addition to the short films and social media campaign, Mercedes is launching a series of events and workshops aimed at empowering women. The events will provide opportunities for women to network, share ideas, and learn from each other.
Through the "She's Mercedes" campaign, the German luxury car maker is sending a powerful message about the importance of diversity and equality. The campaign is not just about celebrating women but also about creating a world where people are given equal opportunities to succeed and thrive regardless of their gender.
Women in Mercedes History
Mercedes-Benz has had a long history of promoting diversity and inclusion. The company was one of the first in the automotive industry to launch initiatives related to them, and it has consistently supported women in leadership roles. Likewise, the three-pointed star marque itself has been constantly steered by strong-willed women over the course of its colorful history.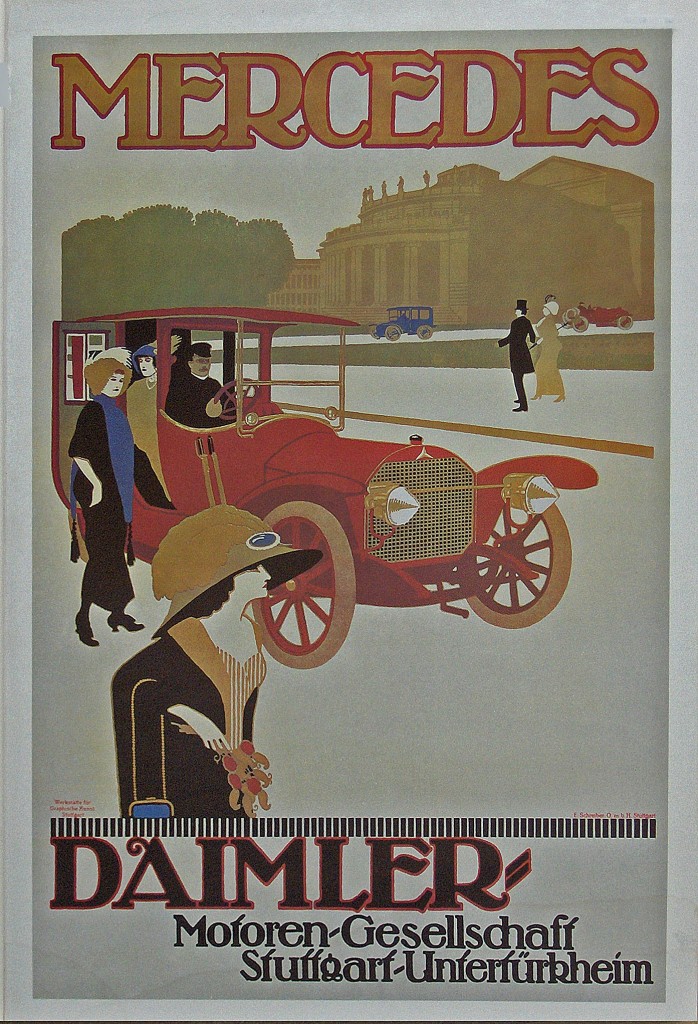 In fact, the name of the brand itself was derived from Mercedes Jellinek, the daughter of Emil Jellinek. Her father, who drew inspiration from her, was the entrepreneur who commissioned the blueprint for modern automobiles.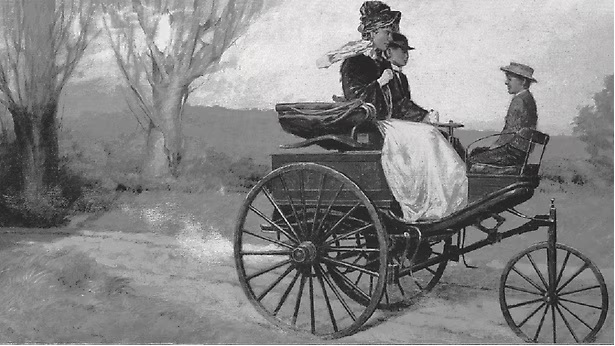 Meanwhile, Bertha Benz, the wife of Karl Benz, was responsible for pushing her husband's invention to the limit in the world's first daring, long-distance car ride. The round trip covered up to 180 km (111.85 miles) from Mannheim to Pforzheim and back.
There have been many times that women in Mercedes have broken the mold in the industry, too. Although there are too many of them to be mentioned, among the notable ones were Ellen Lohr and Susie Wolff.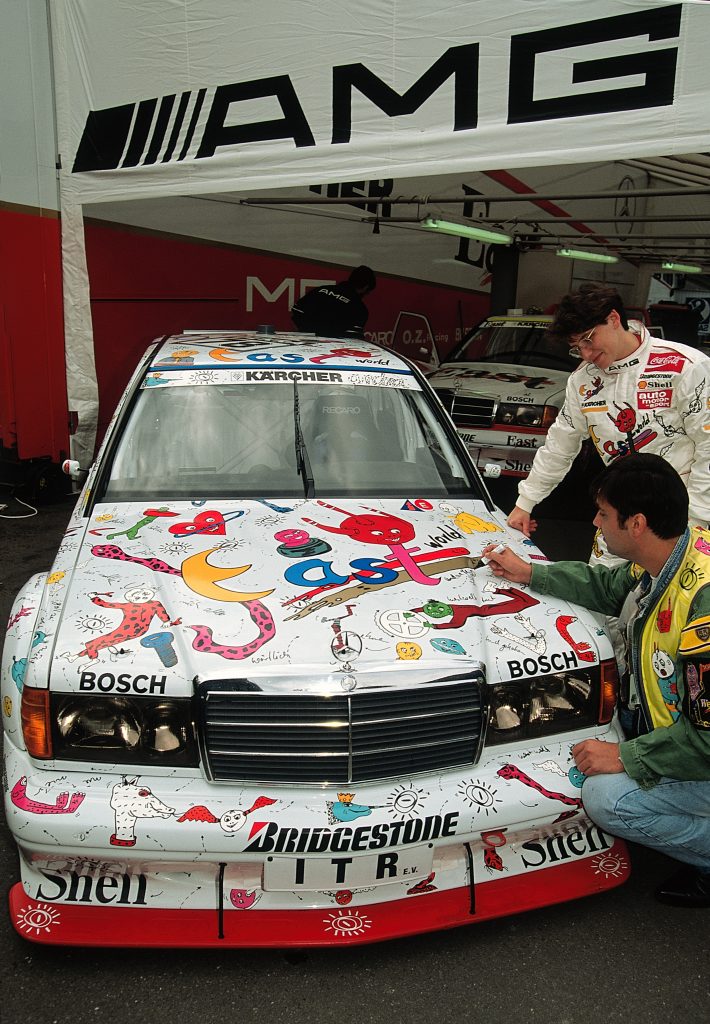 Ellen Lohr is a former German racing driver who made history by becoming the first woman to win a DTM (Deutsche Tourenwagen Masters) race in 1992. Lohr's victory at Hockenheimring using a Mercedes 190E 2.5-16 Evo II was a significant milestone for women in motorsport, proving that they could compete at the highest level.
Lohr's success paved the way for other women to follow in her footsteps and helped to break down barriers in the male-dominated sport. She went on to compete in various other motorsport categories over her career and continues to be an inspiration to aspiring female racers.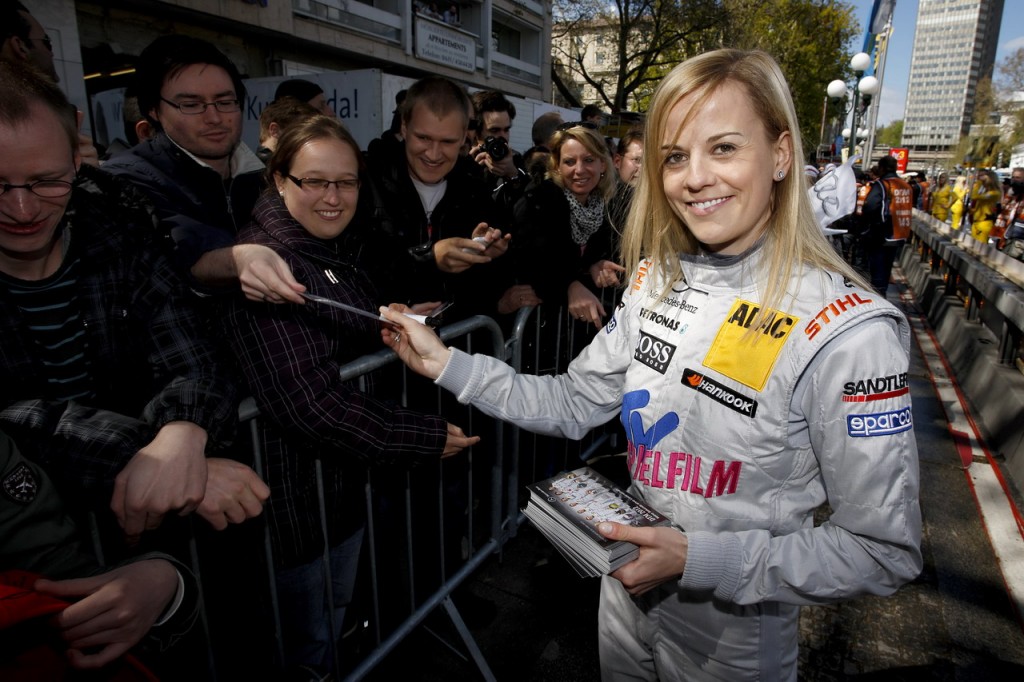 Suzanne Stoddart, popularly known as Susie Wolff when she married Toto Wolff, is a retired Scottish racer who was the first woman in 22 years to take part in a Formula 1 Grand Prix weekend when she drove in practice sessions for Williams in 2014.
The driver's breakthrough in F1 came after years of hard work and dedication, including a career in DTM and Formula 3. In addition to her driving achievements, Wolff is also a co-founder of Dare To Be Different, a non-profit organization that aims to inspire and support young girls who are interested in motorsport.
Wolff's advocacy for women in racing and her track record made her an important figure in the industry and a role model for future generations of female racers.
Conclusion
Overall, Mercedes-Benz's "She's Mercedes" campaign is a powerful reminder of the importance of promoting diversity, inclusion, and equality. The campaign celebrates the achievements of women and encourages the world to continue working towards a more equal and just society.