Giancarlo Perlas
August 27, 2018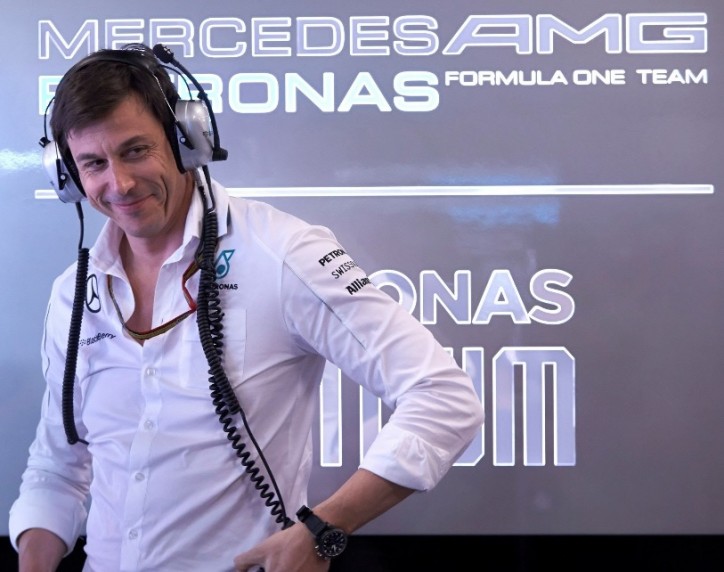 Following the Formula 1 Belgian Grand Prix, Mercedes AMG Petronas F1 boss Toto Wolff discussed the weaknesses of his team. He also talked about the "trick things" comment of their driver Lewis Hamilton about Scuderia Ferrari F1.
Mercedes Deficits in F1
Wolff said that he saw many deficits from Mercedes F1 just by looking at their performance last Sunday. When Autosport asked him to explain what these are, he pointed out that these lie in their slow speed and traction.
Wolff admitted that Ferrari clearly had the power advantage. He said that it is prevalent during straights. The Mercedes F1 head added that the engine of their major rival keeps pulling even at bad corner exits. In terms of traction, he revealed that the Silver Arrows are "cooking the tires the most" compared to other teams.
Hamilton's "Trick Things" Comment
"They have got a few tricks things going on in their car. I did what I could and we done [sic] what we could. We have just got to keep working," was Hamilton statement at the aftermath of the Belgian GP. This triggered headlines in tabloids that suggest the Briton is accusing Ferrari's Sebastian Vettel of using "tricks" or underhanded tactics to win the Belgian GP.
Hamilton said that he wasn't insinuating that Ferrari is doing something illegal in the sport. Instead, he associated the word "trick" with something special that gives them an extra bit of performance. He told the tabloids not to twist his words and referred to their reports about the matter as "fake news".
Wolff supported the defense of their star driver. He explained that Hamilton's comments should not be interpreted to mean that Ferrari is doing anything untoward. The Mercedes F1 boss further said that their rival's performance last race was not a trick because their advantage may relate to how they run the engine and how they calibrate it.