Giancarlo Perlas
March 30, 2023
A prototype of the Aston Martin DB12 was recently spotted undergoing testing in Nurburgring. The upcoming model is expected to replace the DB11, which was introduced in 2017.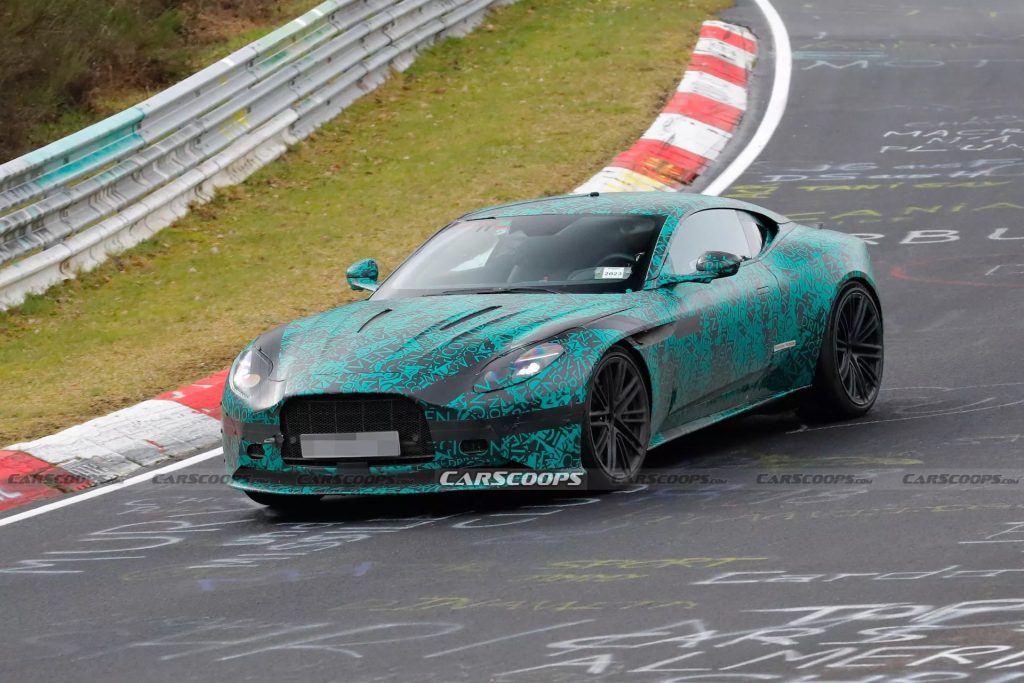 The Name Change
According to the source of the spy shots here, a filing with the United States Patent and Trademark Office suggests that Aston Martin will include a DB12 model in its future lineup. Based on the present offerings of the brand, it will most likely come as a successor to the successful DB11.
Exterior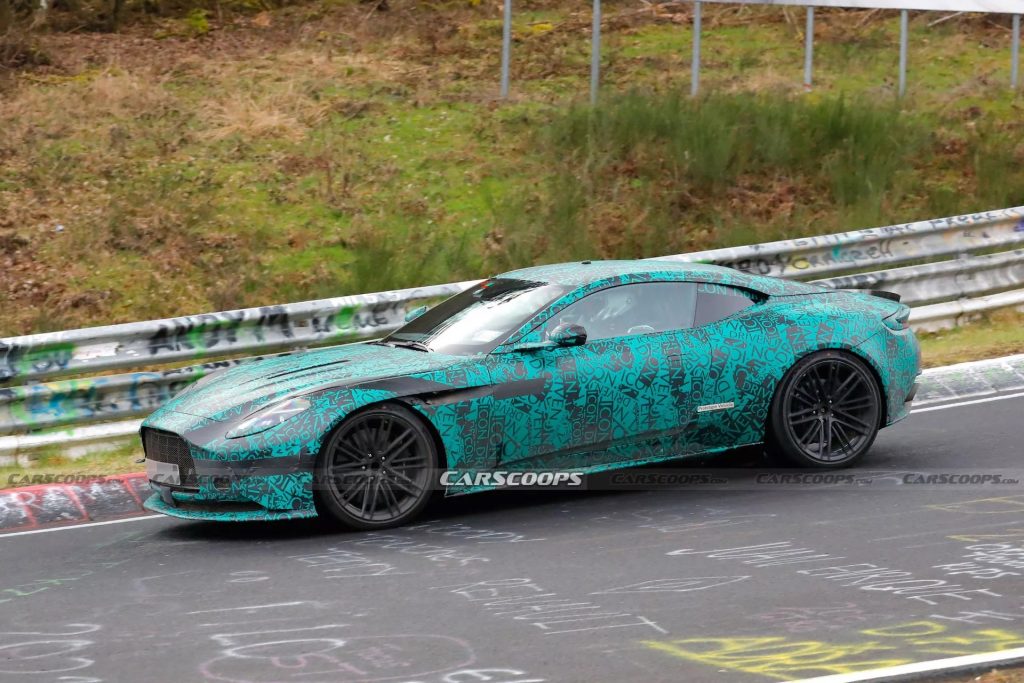 While it seems to retain the styling of the current DB11 version, the DB12 suggests a larger grille and revised headlights in the front. Likewise, it shows a more conventional hood and redesigned front fenders. It's still unclear if any changes were made to the rear due to the heavy camo concealing most of its body, but we can at least expect the taillights to be different this time around.
Interior
The interior of the DB12 is expected to undergo significant changes, with a more advanced infotainment system and a completely redesigned dashboard. The current design uses outdated technology heavily borrowed from Mercedes-Benz, so the new model is expected to use the latest driver-assist features of the German automaker. New sensors are also expected to be added to the front of the auto's production models.
Powertrain
Although it's still unclear what powertrains will be used in the DB12 model, the current options will likely carry over, possibly with more power. With these in mind, the car will most likely retain its twin-turbo 4.0-liter V8 power unit sourced from Mercedes-AMG, which currently produces 527 horsepower. Likewise, it might as well keep its own twin-turbo 5.2-liter V12 engine, which presently generates 630 horsepower.
Release Date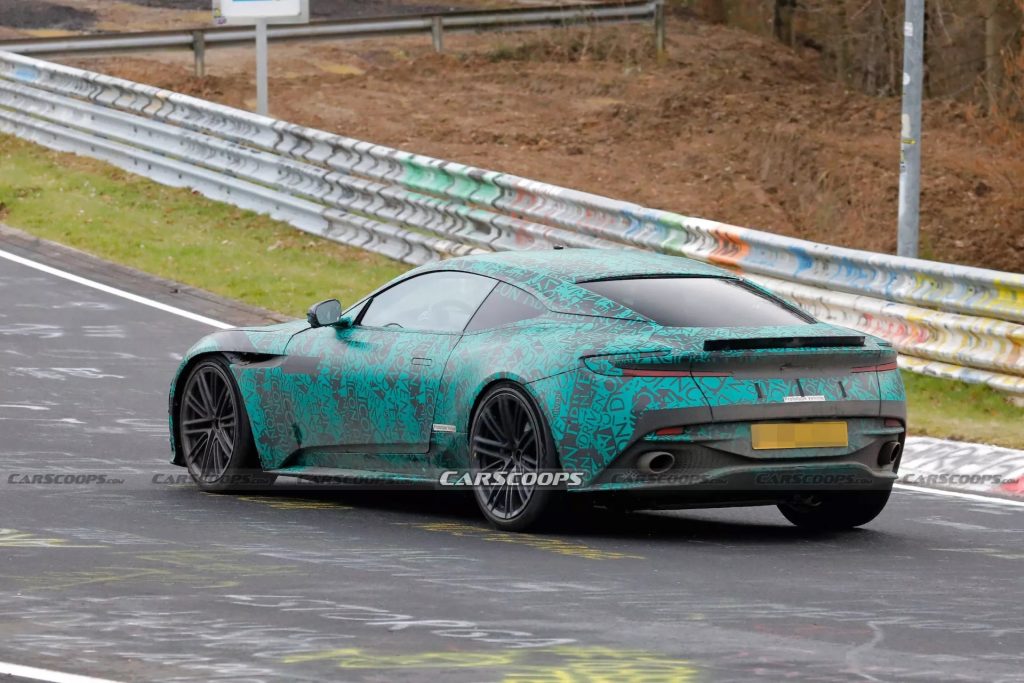 The new DB12 model is expected to be unveiled later this year as part of Aston Martin's 110th-anniversary milestone. Its production might commence in 2024.
Final Thoughts
The upcoming Aston Martin DB12 is set to be an impressive grand tourer, with several upgrades and new features that build on the success of the DB11. Fans of the brand can look forward to more exciting models in the future as Aston Martin continues to push the boundaries of automotive technology and design.