Giancarlo Perlas
March 30, 2023
The world of Formula 1 is currently abuzz with rumors that the Mercedes-AMG F1 team is looking to poach Red Bull's Adrian Newey who is considered to be the most successful designer in the sport's history. With the official's contract up for renewal, discussions are ongoing within the upper echelons of the racing world of his potential switch to the highest bidder.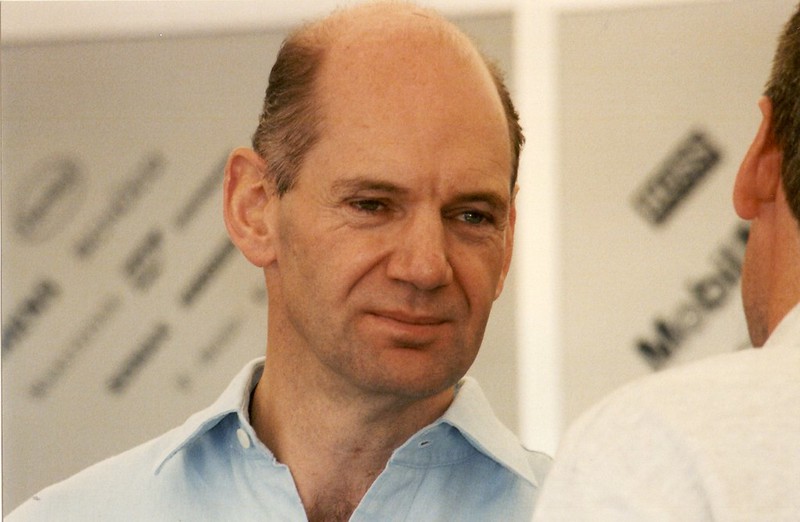 Adrian Newey's Track Record
Newey is well-known for his unequaled track record of achievements, having designed 11 championship-winning cars for different teams in F1. Among the most notable teams he worked with include Williams, McLaren, and Red Bull.
With the Red Bull RB19 presently reigning supreme as the quickest vehicle on the grid over the past couple of years, it's clear that Newey's knowledge is crucial to any team in the sport.
Damon Hill Brings Up Rumors of Newey's Possible Move to Mercedes
On a recent episode of the F1 Nation podcast, Damon Hill, who happens to have won a championship in a Newey-designed Williams FW18 in 1996, presented an intriguing question: would the famous designer be interested in taking on a new task at Mercedes?
According to Sports Illustrated, Hill cited a strange occurrence in Bahrain in which Newey was spotted standing in front of a Mercedes vehicle with his clipboard, attentively inspecting its front wings. The retired racer questioned the underlying motivation behind this move by the Red Bull official, given that his team already has the most dominant vehicle in F1.
What Adrian Newey's Acquisition Would Mean for Mercedes F1
As the Formula 1 community awaits the result of the contract discussions with Adrian Newey, it is evident that his choice will have a big influence on the sport's environment. Should he choose to join Mercedes or another team, the balance of power in the sport might shift, which could pave the way for a new age of competition on track.