Giancarlo Perlas
March 24, 2023
Aston Martin is set to update its lineup, and the first car to get a makeover is the DB11. The British luxury car manufacturer is keen on retaining its iconic design while incorporating modern technology. Nevertheless, it's keeping its V8 engine sourced from Mercedes-AMG.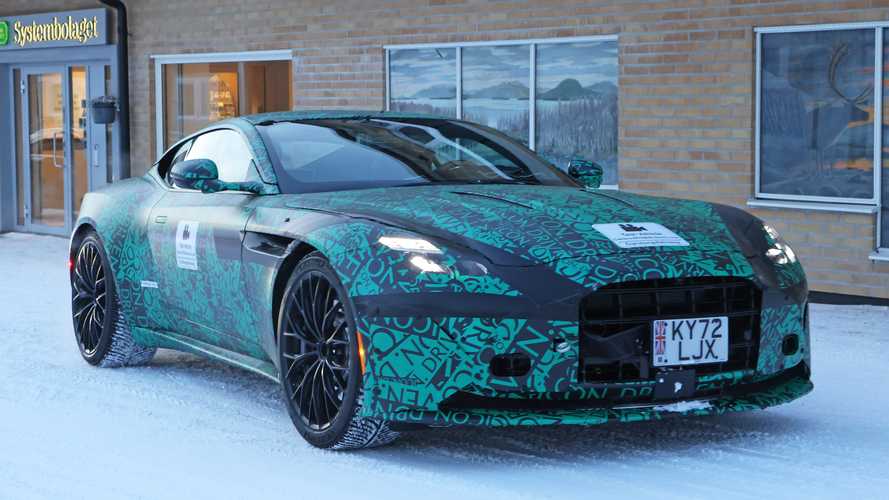 Design Changes
The upcoming DB11 model is said to come with significant changes, especially to the front and rear fascias, while maintaining the muscular curves and classic GT profile that the range is known for.
It's not clear whether or not the DB11 getting a next-generation model or just a facelift. It should be noted though that the current generation of the car has been in the market since 2016, so a next-gen model may be a possibility.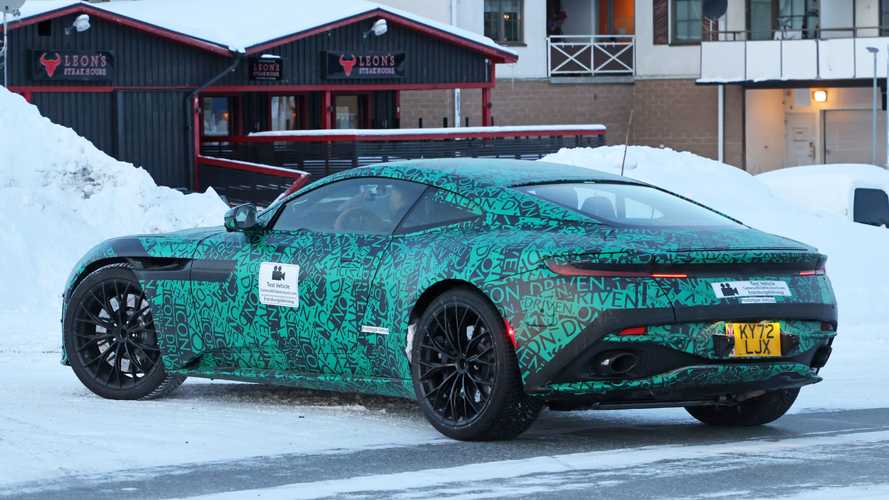 The DB11 prototype spied by Motor1 is wrapped in appropriately colored Aston Martin-themed camouflage in green and black, making it difficult to tell if it is an update of the current car or a completely revamped version. However, we can confirm that the front and rear areas are getting significant redesigns.
The car's front end features a larger grille opening and restyled headlamps, which are integrated into a reworked front bumper with a discreet lip spoiler at the base. The present car's clamshell hood appears to be getting replaced by a more traditional one, too.
Meanwhile, the alterations to the rear are more minor, with the new taillights not being as prominent as they are on the current model. Nonetheless, the presence of two massive tailpipes confirms that the DB11 will retain its internal combustion engine (ICE).
Powertrain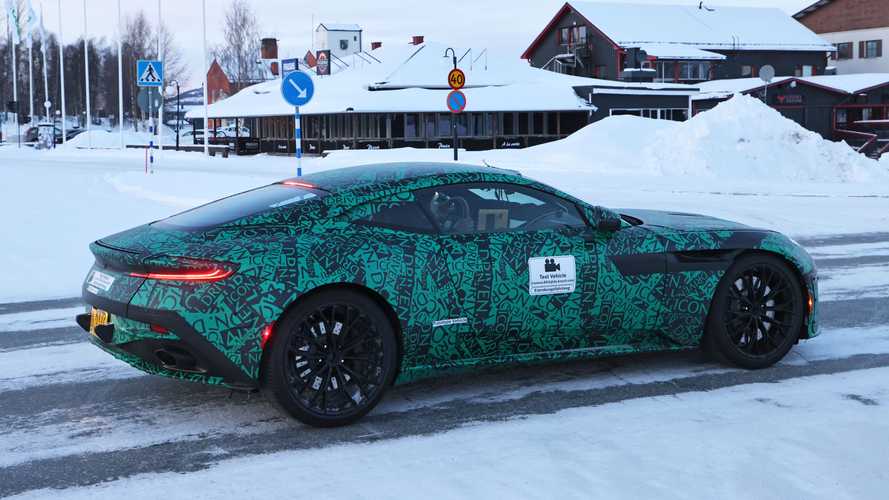 If the upcoming DB11 is indeed keeping its powertrain, it will still feature the 4.0-liter twin-turbocharged V8 sourced from Mercedes-AMG. Likewise, the optional 5.2-liter twin-turbo V12 of Astin Martin will remain as an alternative to the base engine.
With the ICE from the three-pointed star marque, the DB11 is expected to produce at least 503 horsepower and 498 lb-ft of torque. The present engines of the car are partnered with an eight-speed automatic transmission. All that power allows the vehicle to deliver a max speed of up to 187 mph.
Infotainment System
Although not shown in the spy shots, the source claimed that the revamped DB11 will receive a new touchscreen infotainment system that responds with a proper "English accent," quoting an interview with Aston Martin chairman Lawrence Stroll. The new system will replace the outdated infotainment system on the current model, which has been criticized for its non-user-friendly interface.
Expected Release Date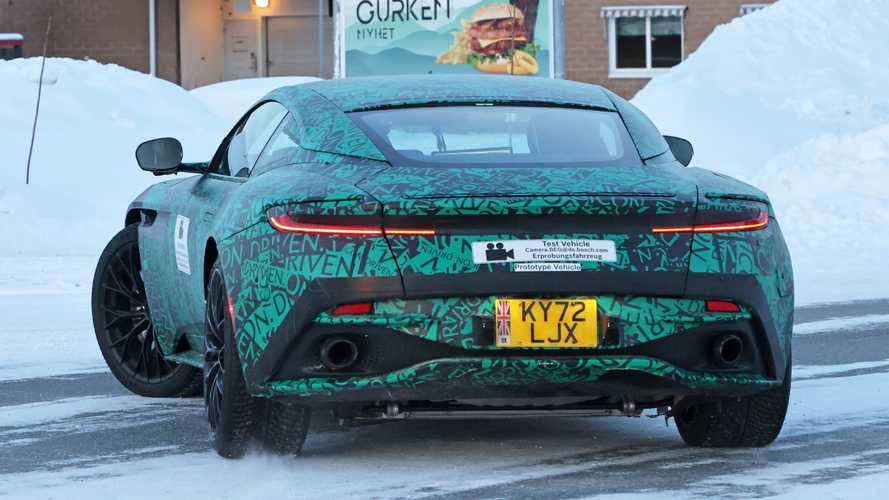 The new Aston Martin DB11 will likely break cover in the latter half of 2023 as a 2024 model year. The DB11 accounts for 25% of Aston Martin's sales, making it one of the British brand's most important offerings.