Giancarlo Perlas
March 1, 2023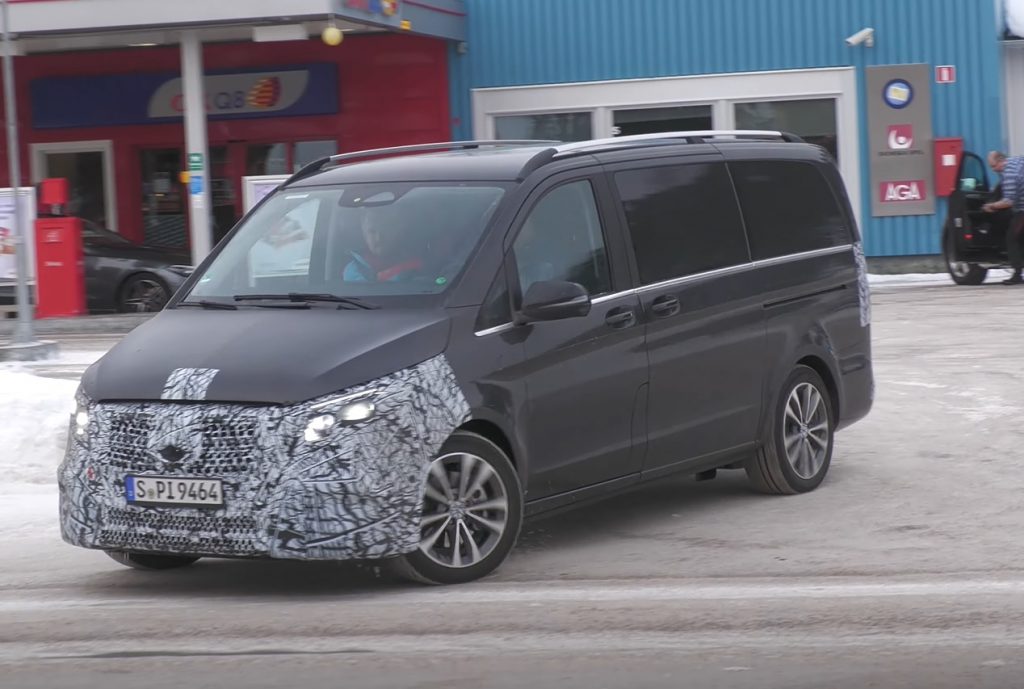 Previous spy shots reveal that the Mercedes-Benz V-Class is about to get a facelift. Recently, the same units were caught on video during testing.
From the looks of it, the V-Class will only feature minor revisions. As indicated by the spy video here, the changes may come on the front grille, bumpers, and lights, judging from the way its camouflage wraps are positioned.
Like the older spy shots, the video here shows three variants of the Mercedes midsize van. It's possible that one of them is the electrified EQV model of the range, although it's hard to determine which at this point.
While the facelift of the V-Class may only be minimal, its interior is anticipated to get most of the updates. As shown in its spy shots last month, the partially-concealed cockpit of the van suggests that it may get the same one-piece digital display going across from the driver's side up to the center of the dash. The same type of hardware mirrors the one equipped in the A-Class and B-Class right now.
The new display shall house the digital instrument cluster and the infotainment system of the auto. And speaking of its infotainment system, we expect it to showcase the latest version of the MBUX software, too.
The overhaul will likely cover only the aforementioned elements. With that, the refreshed V-Class will likely retain the configurations of its diesel and petrol four-cylinder engines with outputs ranging between 87 hp and 236 hp. Meanwhile, the EQV, which will probably be absorbed by the V-Class range, will still carry a WLTP range of around 134 to 277 miles at full charge.
The facelifted version of the Mercedes-Benz V-Class might be launched later this year with a 2024 model-year badge.