Giancarlo Perlas
March 1, 2023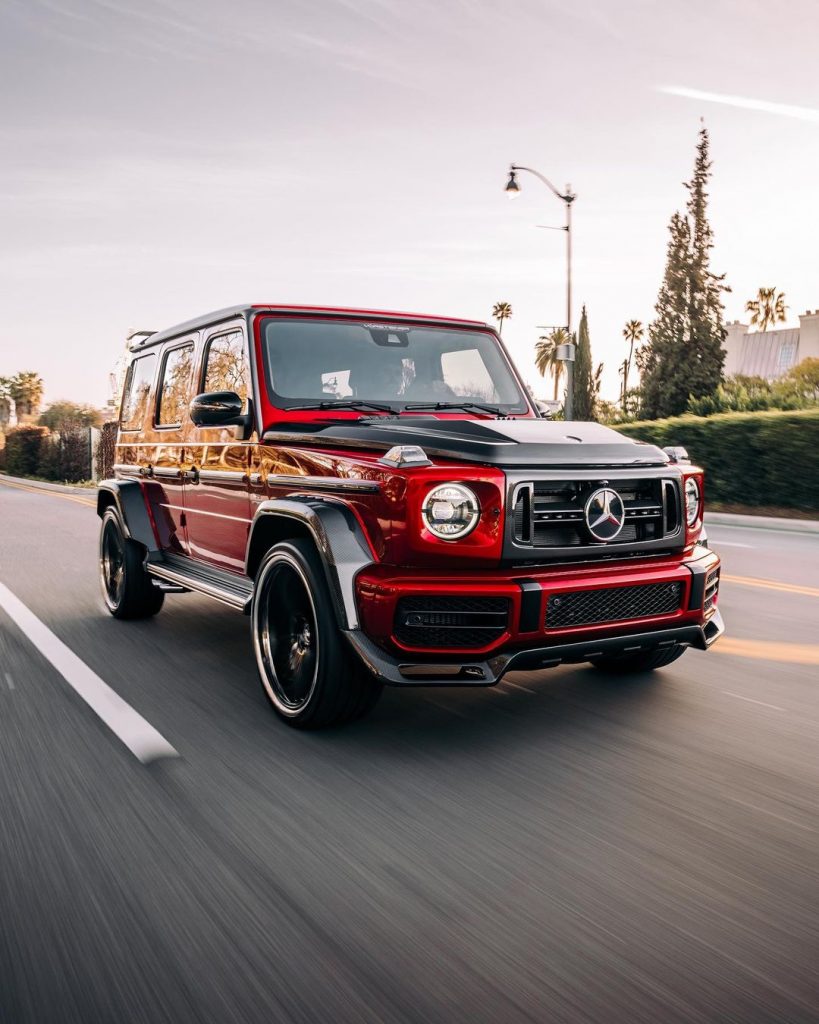 Tuning the Mercedes-AMG G63 is often a hit-or-miss affair depending on how overzealous the tuners can get. Most of the time, the application of the saying "less is more" works if you want to stay on the safe side of things.
This particular G-Class surely stands out with its new body kit dominated by glossy candy red paint. Take note though that the model in the images is just the "standard" AMG trim of the G-Wagen and not the 4×4 Squared behemoth.
The new posh look of the AMG G63 here was made possible by Vorsteiner's gloss carbon fiber widebody kit. The bodywork is highlighted by its red paint and contrasting black accents on the hood, fenders, front grille, bumper mesh, air intakes, lip spoiler, mirror caps, spare wheel cover, rear diffuser, and rear roof spoiler. In addition, the vehicle is fitted with 24-inch forged Vorsteiner VE-391 wheels. Unfortunately, we couldn't get a glimpse of its interior from the angles the photos were taken, but a two-tone black and red, or simply the stock black look of the G-Wagen may do the trick.
There's no word about any power-ups given to the AMG G63 in this particular mod. Therefore, we can just assume that the auto gets to keep its stock 4.0-liter twin-turbo V8 undisturbed.
Even without a power boost, the AMG G63 is already capable of producing up to 577 hp and 627 lb-ft of torque. All that raw power is enough to propel the vehicle from 0 to 60 mph in just 4.4 seconds and top at 149 mph if equipped with AMG's optional Driver's Package.