Giancarlo Perlas
March 3, 2023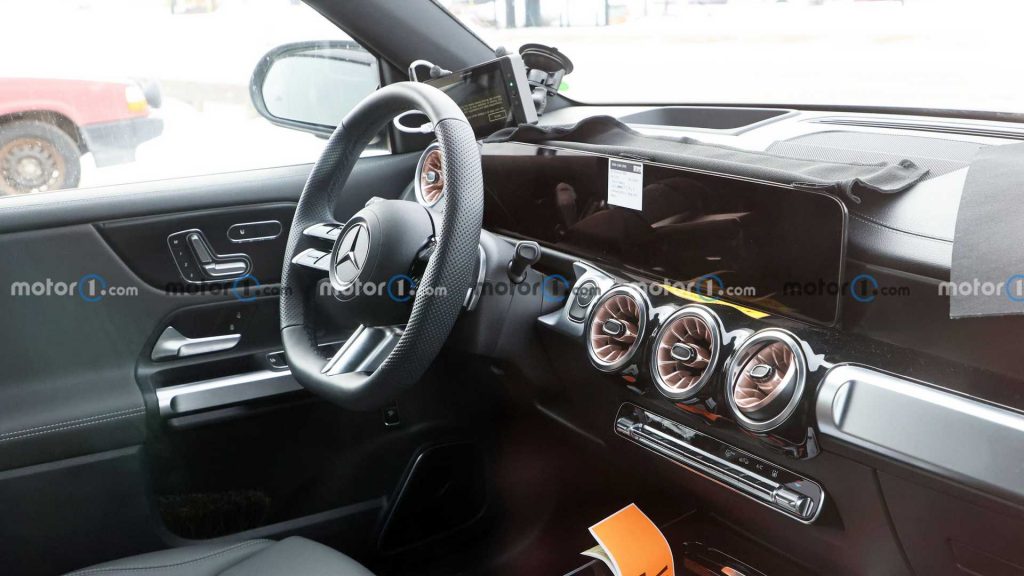 After two years in production, the Mercedes-Benz GLB is getting a facelift. Since the EQB EV lies in the same spectrum as its ICE counterpart, it is also getting the same treatment. Recently, it was revealed that the latter is getting an overhaul in its interior along the way.
The spy shots snapped by Motor1 give us a good view of the revitalized cockpit of the EQB. Compared to its current model, it still features the same turbine-inspired air conditioning vents and wide-stretching display running from the driver's side to the central area of the dashboard. The said display already houses the instrument cluster and the infotainment system of the auto.
There's no official mention yet as to whether or not the facelifted EQB will get tech updates, but it is by far the most logical route for Mercedes at this point. With that, it's at least getting the upgraded version of the MBUX firmware.
The most noticeable change though is the steering wheel of the EV. The multi-function steering wheel now features a twin-louver design with a more seamless integration of its controls. There are some pieces of black fabric concealing the touchpad and some parts of the dash though, so there may be more to what we are seeing here so far.
Outside, the camouflage hiding the faux front grille, bumpers, and taillights suggests that the blocked-out parts are getting a revised design. When it comes to the powertrain offerings, the EQB is expected to keep its power configurations but there are reports that Mercedes may give the facelifted model a longer range.
The facelifted Mercedes-Benz EQB EV is expected to debut sometime this year with a 2024 model-year badge.