Giancarlo Perlas
March 6, 2023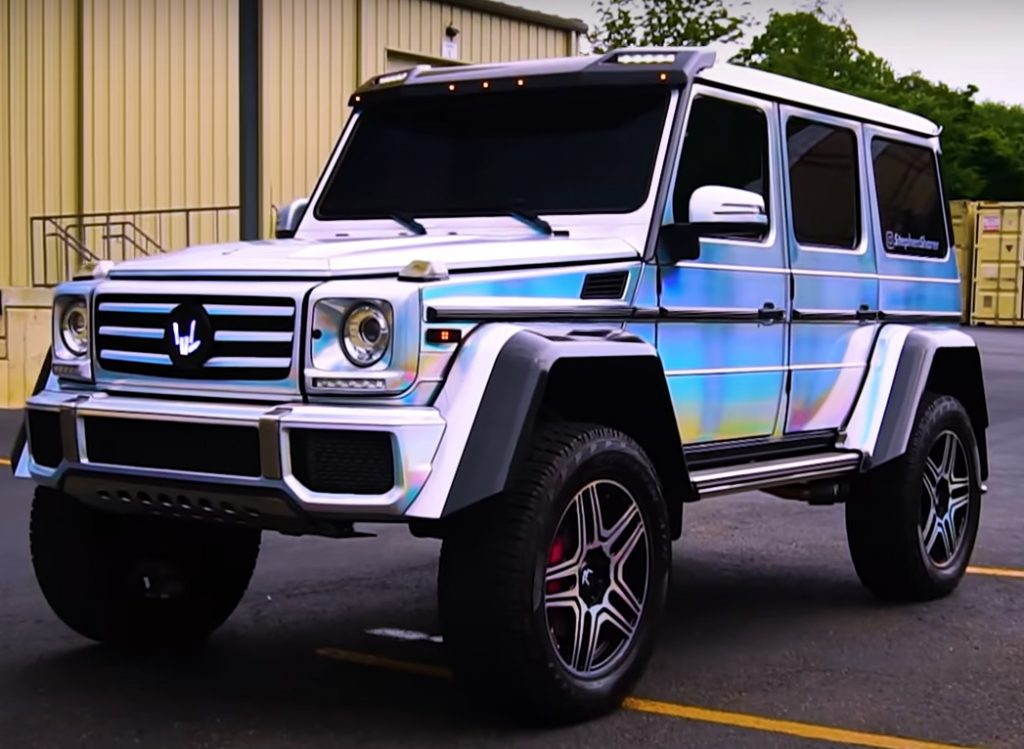 Stephen Sharer, the popular YouTuber with over nine million subscribers, is known for his adventurous and adrenaline-filled videos. In addition to his captivating content, he is also known for his unique car collection. One of his most notable vehicles is his color-changing Mercedes-Benz G-Class called the "Spy Wagon".
In one of his videos posted on his YouTube channel, Sharer gives viewers an exclusive look at his custom G-Class. The SUV is a 2020 Mercedes-Benz G550 that has been cosmetically enhanced.
Key Features
The most notable feature of the custom G-Wagen is its holographic chrome wrap. The reflective cover of the auto gives an illusion that it changes color at various lighting conditions. The video shows the vehicle being driven during the day and at night just to demonstrate how natural and artificial lights play in its visuals.
Moreover, the G-Class benefits from new LED fixtures underneath and on the custom logos of Sharer found on the front grille, spare tire cover, and door sills. The lights randomly change their colors, too, in order to complement the visual effects of the wrap.
Although there are no mentions in this specific video about any performance boost in the G550, it can be noticed that it is sporting custom twin-tailpipes on each of its sides similar to the AMG version of the SUV. The G-Class shows a higher suspension as well.
Overall, Sharer's custom G-Class is a stunning example of what can be achieved with a little imagination and creativity. The modifications and upgrades have transformed an already impressive SUV into something that further stands out on the road.
While the modifications may not be everyone's cup of tea, there is no denying the sheer level of customization and attention to detail that has gone into this G-Class. It's a vehicle that perfectly embodies Sharer's adventurous spirit and love of exploration, and is sure to turn heads wherever it goes.
The Video
Check out the grand reveal of Sharer's so-called "Spy Wagon" based on the G550 in the video below. You can go straight to the 6:39 mark to skip all the talk and get straight to the reveal of the custom Mercedes-Benz G-Class: