Giancarlo Perlas
November 30, 2021
Previous spy shots hint that a new generation of the Mercedes-Benz GLC luxury crossover is on its way. Recently, the SUV was spotted again, and this variant is thought to be sporting a hybrid powertrain.
The GLC was introduced five years ago so Mercedes could capitalize on the growing demand for crossovers at that time. Then in 2019, it has undergone a mid-cycle facelift to subtly refresh its look and equip it with a couple of new tech, including larger screens with MBUX infotainment system integration. To keep up with the competition, a new generation of the auto is now under development based on spy shots.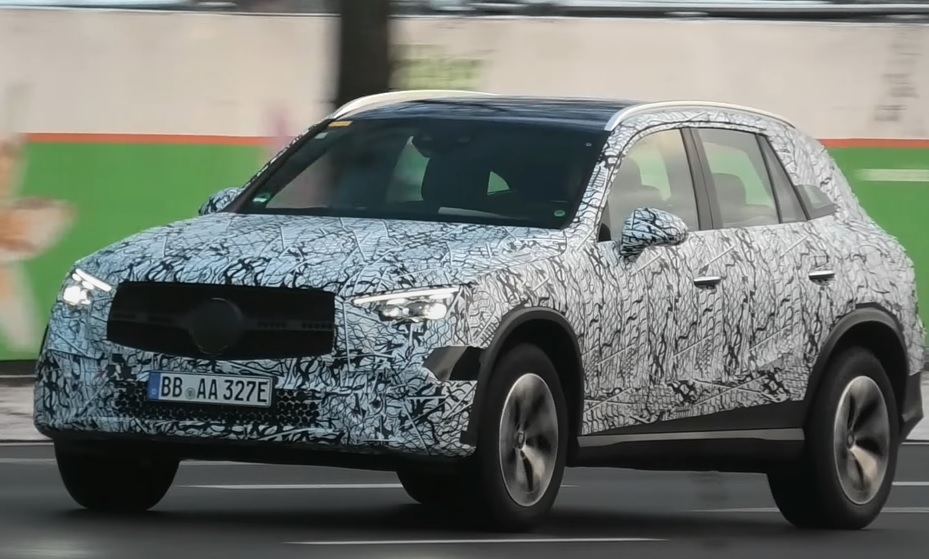 The latest sighting of the GLC can be seen at the walkoARTvideos channel on YouTube. Although the vehicle is covered in full-camo, its form, stance, and dents under the covers suggest that it is indeed the GLC.
The clip shows the GLC traversing the road as usual. However, it is worth noting that it only has a low hum for a sound. Therefore, this one is expected to be the hybrid variant of the crossover.
The unit here could be the successor of the GLC 300e, which possesses a 2.0-liter four-cylinder engine partnered with an electric motor. The configuration is good for 315 hp and 516 lb-ft of torque. Thus, the specs of the next one should not be far from those numbers.
The new Mercedes-Benz GLC is rumored to be launched in 2022 with a 2023 model year badge. The hybrid trim will likely debut alongside the standard variant while the more potent AMGs will arrive at a later date.