Giancarlo Perlas
November 30, 2021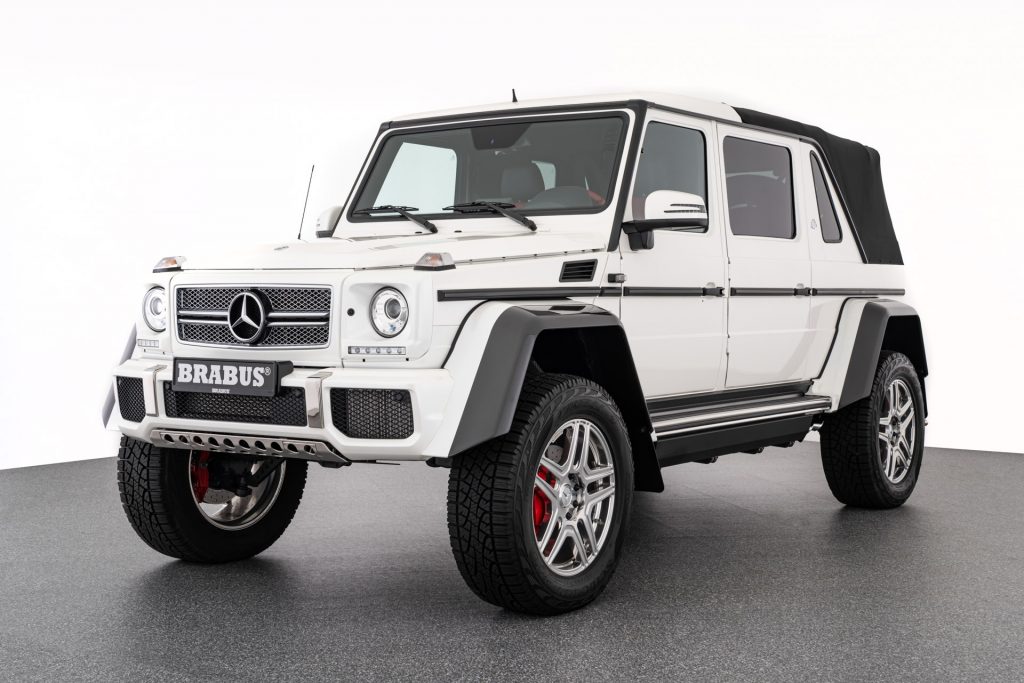 The Mercedes-Benz G-Class is probably the most versatile creation of the three-pointed star marque. That's why it has lasted more than four decades in the automaker's production line, and it has produced different configurations of the unit along the way, including the convertible and landaulet versions. It is also one of the favorites of luxury car tuners because of its customizability.
The Mercedes-Benz G650 Landaulet is one of the variants of the G-Wagen that has garnered mixed reviews from auto enthusiasts. Despite its outrageous design, it remains pricey because only 99 samples of it were ever made. One happens to be in a Brabus dealership right now.
Since Brabus is known as an aftermarket tuner, one might expect the G650 Landaulet to be fitted with all the bells and whistles of the specialist's body kit and engine upgrades. However, this one has been left with all its stock features, and the seller is asking €821,100 for it or $928,210 based on current exchange rates.
The G650 Landaulet is equipped with a 6.0-liter twin-turbo V12 engine capable of delivering 630 hp and 738 lb-ft f torque. It comes in white body paint with black accents on the exterior. Meanwhile, the interior is adorned with contrasting leather upholstery clad in black and red.
According to the website of Brabus, the Mercedes-Benz G650 Landaulet only has 441 miles (710 km) on its clock, which was used to further justify the exuberant pricing of the vehicle.