Giancarlo Perlas
June 21, 2021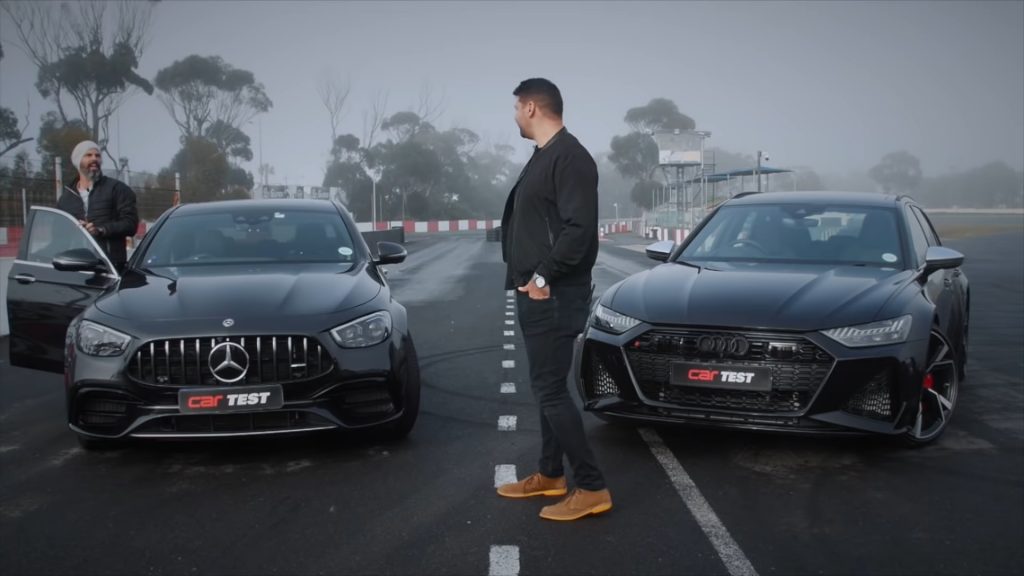 After seeing its crossover counterpart, the Mercedes-AMG GLE 63 S Coupe, get smoked by the Audi RSQ8 in a recent drag race, the Mercedes-AMG E63 S sedan is looking to get one back against the Audi RS6 Avant wagon in a new match.
The German cars are at it again with CAR Magazine's new video. The publication's editor, Ray Leathern, and journalist, Sean Parker, can be seen behind the steering wheel of the two high-performance cars.
Tale of the Tape
The matchup appears to favor the Merc in terms of power and weight advantage. Although both cars come with 4.0-liter twin-turbo V8 engines, the AMG E63 S has an output of 450 kW and 850 Nm of torque compared to the RS6 Avant's 441 kW and 800 Nm torque. The three-pointed star bearer is also around 200 kg lighter than the one with the 4-ring markings. Both operate on a four-wheel-drive system and they claim the same 0 to 100 km/h acceleration time of 3.6 seconds.
The Race
To test how the numbers fare on the track, the Mercedes-AMG E63 S Sedan and Audi RS6 Avant Wagon were pitted against each other in a short but thrilling drag race. There seems to be a sequel of the video coming up soon too, which will likely compare their driving dynamics based on the preview at the end of the clip.
For now, sit back and enjoy the show to see which German car snatches the bragging rights this time.