Giancarlo Perlas
June 21, 2021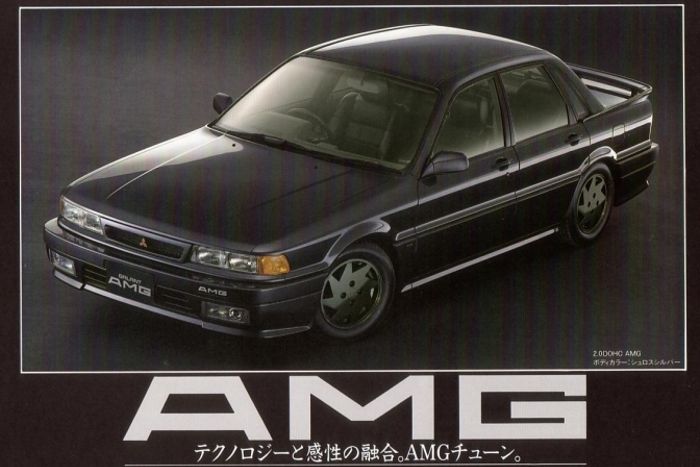 AMG is for Mercedes-Benz as Ralliart is for Mitsubishi. Right now, it's hard to picture AMG engines going to cars outside the three-pointed star marque. However, once upon a time, there was such a thing as the Mitsubishi Galant AMG.
Although AMG was already linked to Mercedes cars since 1971, it was only in 1993 when the two forged an exclusive contract. It wasn't until 1999 when the performance studio would be absorbed by Mercedes. So prior to '93, anybody with cash to burn can just bring their cars to the company for a hot power boost.
The Galant was actually the second Mitsubishi car that AMG worked on. The first was the 1987 Mitsubishi Debonaire V3000 Royal AMG with around 1,500 examples from the assembly line, but no one really talks about it now because it was extremely overshadowed by the Mercedes 300 E 5.6 AMG "Hammer" in '87.
Unlike the Debonaire that only had the German company's badges stamped into it together with minor cosmetic enhancements, the Galant stood out like a true AMG with its tuning package. Produced from 1989 to 1991 with 500 units ever built, the Galant spawned two versions, the Type I and Type II models. Underneath the hood of the car was a 2.0-liter inline-four engine capable of up to 170 hp and 192 Nm of torque.
The power boost was made possible through some tinkering with its ECU along with the installation of new pistons, camshaft machined with the finest CBN grinding wheels, titanium springs, air intakes, and exhaust. Meanwhile, its four-wheel-drive system and five-speed manual transmission were kept intact.
Completing the transformation of the Galant were the AMG badges, VR-4 accessories, and wood-trimmed interior design. These were topped off with wheels and tires from the German tuner.