Giancarlo Perlas
February 22, 2021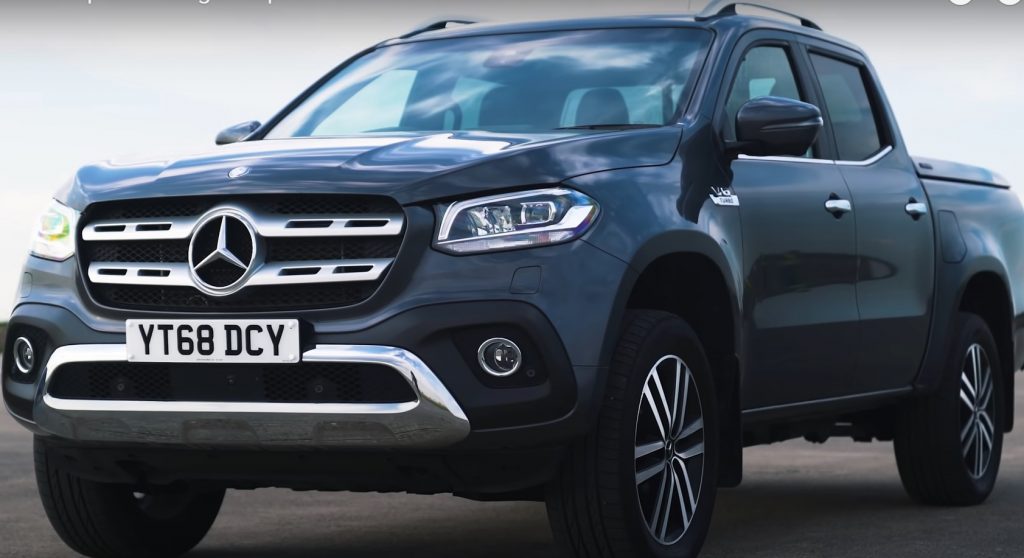 This is something you don't see every day, a fleet of pickup trucks on a drag racing strip. Of course, our bet here is the Mercedes-Benz X-Class pickup that was axed in 2020. The other participants include the Volkswagen Amarok, Ford F150 Raptor, and Ford Ranger Raptor.
Before hitting play to find out how the German pickup trucks will fare against their American rivals, here's a quick look at their key specs:
Mercedes-Benz X-Class
Representing the three-pointed star marque is the X350d model. Under the hood of the auto is a 3.0-liter turbo diesel V6 engine producing 258 hp and 550 Nm of torque.
VW Amarok
The Amarok is almost evenly matched with its German rival with its 3.0-liter V6 diesel power unit capable of up to 258 hp and 580 Nm of torque.
Ford F150 Raptor
The massive F150 Raptor is equipped with a gorgeous-sounding 6.2-liter naturally-aspirated V8 that's good for 411 hp and 585 Nm. This one has the most power compared to the competition but it is the heaviest, so its weight will surely diminish its power advantage.
Ford Ranger Raptor
The Ranger Raptor looks like the weakest leak of the bunch with a mere 2.0-liter diesel providing it 211 hp and 500 Nm of torque.
On to the Race
Now for the main event, the video below shows the four pickup trucks duking it out for bragging rights in a drag race, rolling race, and brake test.