Giancarlo Perlas
February 24, 2021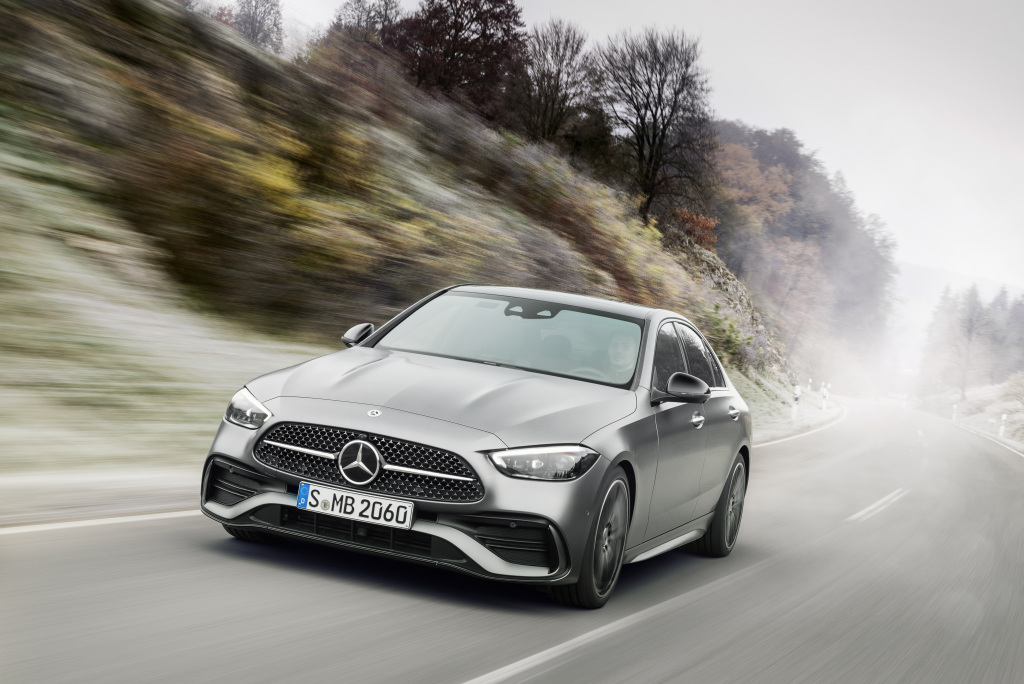 Although the leaks watered down our excitement a bit, it's good to finally see the 2022 Mercedes-Benz C-Class from its maker's official big reveal. As expected, the car boasts a lot of S-Class components and new powertrains.
The new C-Class bound for North American customers will no longer be assembled in Mercedes' Alabama plant. Its production has been moved to East London, South Africa. Despite the focus of Mercedes-Benz USA on its SUV units, the range's sedan variant will still arrive stateside next year, and as usual, the wagon version will only be for European customers.
Here's a quick look at the key features of the 2022 model-year Mercedes-Benz C-Class:
Exterior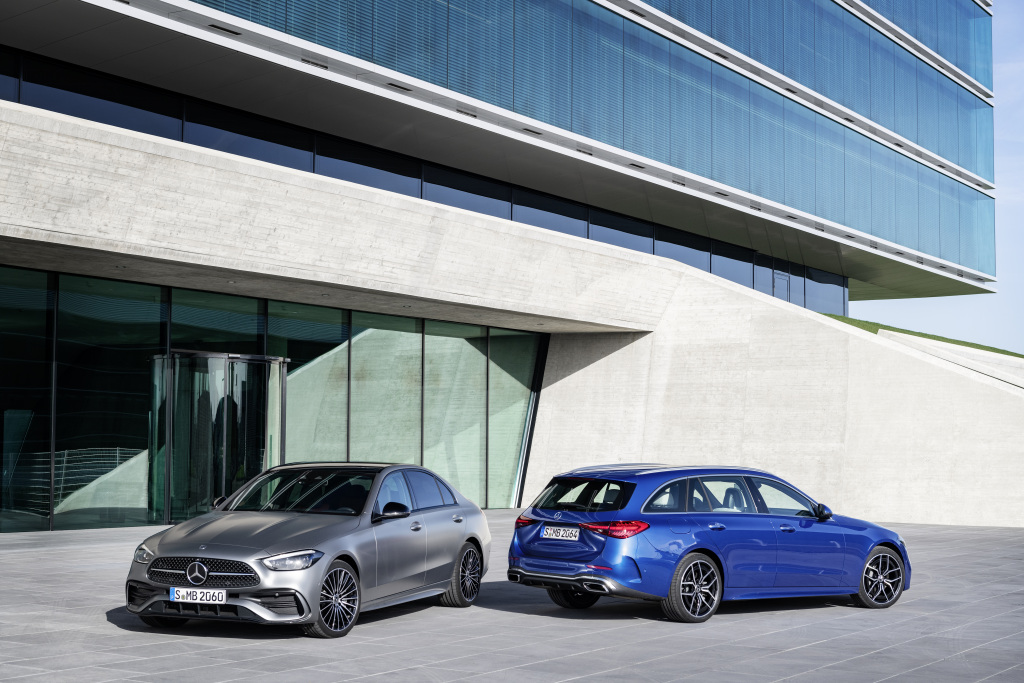 On the outside, the C-Class looks like a downsized S-Class with some design elements borrowed from the smaller A-Class sedan. The car is characterized by its short front overhang, long wheelbase and rear overhang.
Like Mercedes' flagship sedan, the C-Class has smoother panels and the body lines are kept to a minimum in favor of elaborately sculptured surfaces that aim to create visual effects for onlookers. Then its luxurious image is topped off with 17- to 19-inch wheels to offer a contrasting sporty appeal.
Interior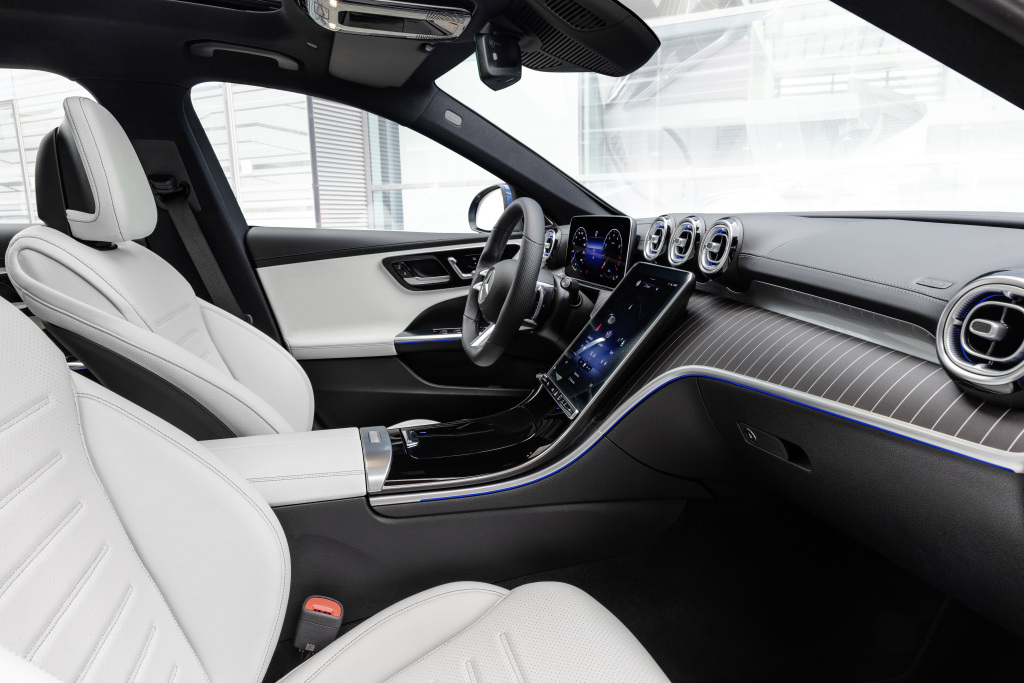 There's a huge overhaul in the cockpit of the next-gen C-Class compared to its outgoing model. The longer wheelbase of the new car translates to more room in its cabin, which now offers 0.5-inches more headroom, 1.5-inches more knee room, and wider headroom thanks to its 1.9-inch wider rear track.
Tech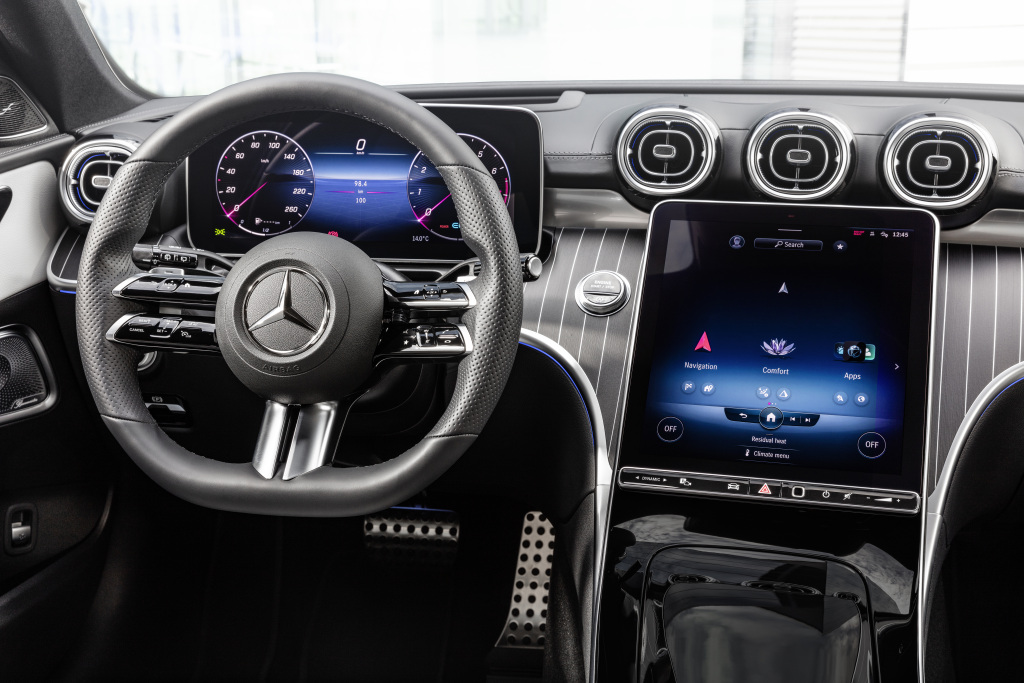 The fresher interior of the 2022 C-Class is highlighted by its 11.9-inches central screen with the MBUX infotainment system. It's also equipped with a standard 12.3-inch digital gauge cluster. The other technologies that trickled down from the S-Class to the C-Class include the updated driver assistance systems, fingerprint recognition, and augmented-reality navigation.
Engine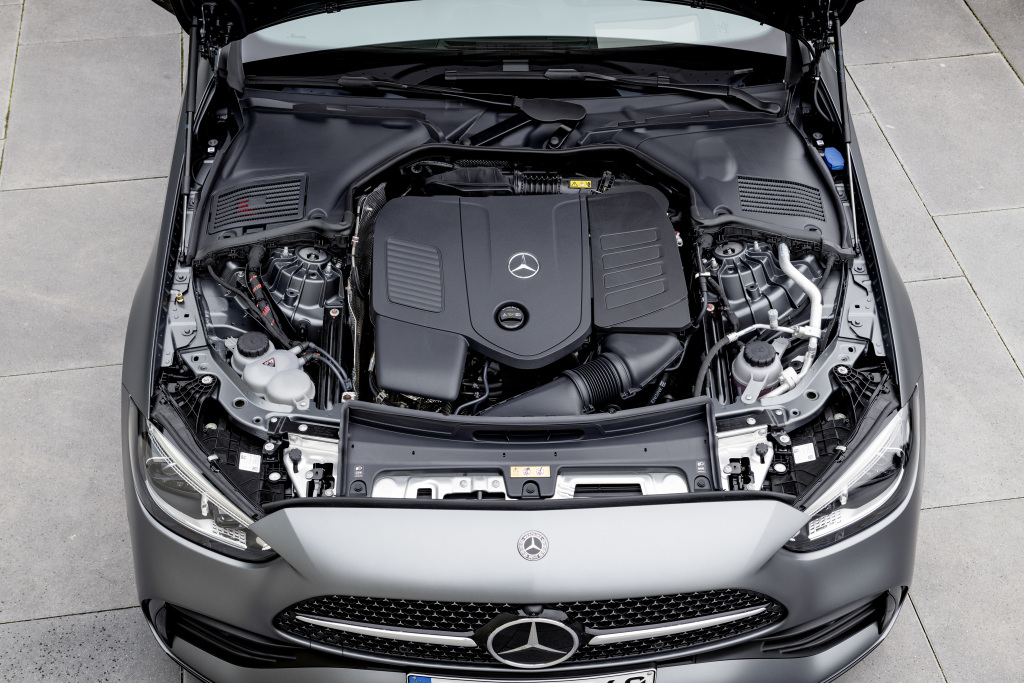 For now, the only trim levels of the new Mercedes-Benz C-Class that were confirmed to hit the US market are the C300 and C300 4MATIC. Both come with a 2.0-liter inline-four engine with 255 hp at 5,800 rpm and 295 lb-ft of torque at 2,000-3,200 rpm distributed via a nine-speed automatic transmission. The mild-hybrid setup of the vehicle adds 148 lb-ft of torque into it.
Overall, the configuration allows the auto to accelerate from 0 to 60 mph in just 5.9 seconds while its top speed is electronically-capped at 130 mph.