Giancarlo Perlas
February 28, 2021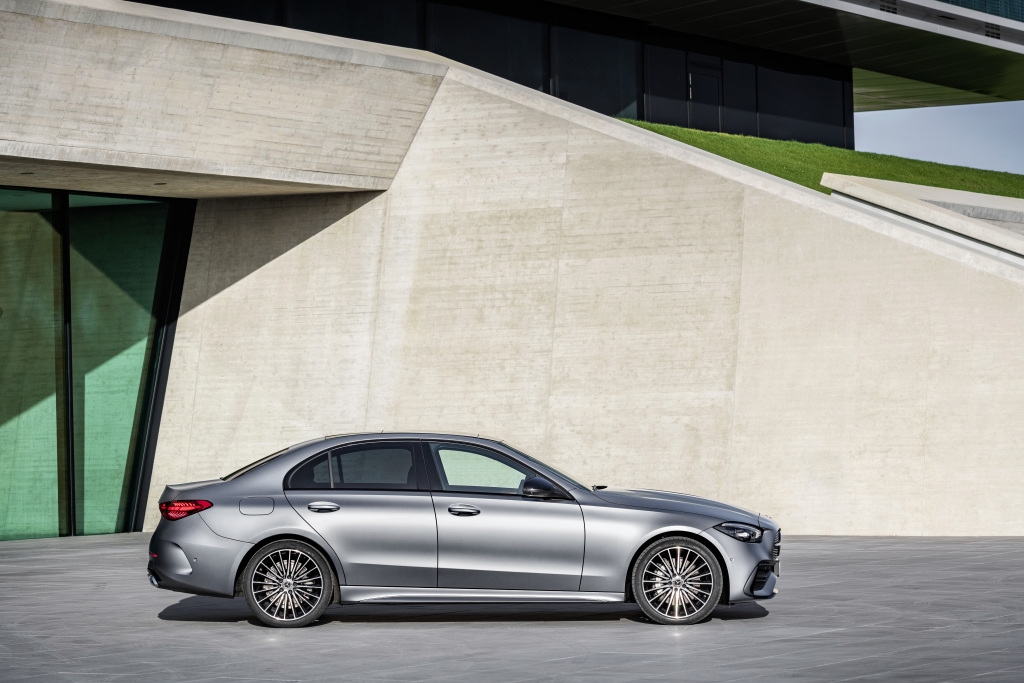 Mercedes-Benz earlier confirmed that the new C-Class will be getting a four-cylinder engine in its entire lineup, including its high-performance variant. Recently, new details emerged about the configuration of the Mercedes-AMG C63.
The AMG C63 based on the next-gen C-Class unveiled last week will be shifting from a V8 engine to a 2.0-liter turbocharged four-cylinder power unit. That's the same four-pot banger from the new Mercedes-AMG A45, but with a twist.
According to Car Magazine, the engine is partnered with an integrated starter-generator (ISG) and rear-mounted motor. The setup will provide the car with a combined output of 550 hp and 590 lb-ft of torque. That's 47 hp and 74 lb-ft higher than the outgoing AMG C63 S.
The additional components make the new AMG C-Class heavier than its predecessor by an estimated 535 lbs. However, the lighter engine in front and the electric motor at the back would provide an ideal 50:50 weight distribution to the vehicle, and it would give way to an all-wheel-drive system for the new AMG C63.
The hybrid system will also make the AMG C63 more fuel-efficient during everyday drives. Meanwhile, putting the pedal to the metal without regard to its efficiency lets the car run from a standstill to 62 mph in only 3.5 seconds or 0.6 seconds faster than the outgoing AMG C63 S. The new electric turbocharger with the help of a 9G-Tronic automatic transmission will benefit the auto in removing its turbo lag too.
For sure, there will be more surprises to come when the 2022 Mercedes-AMG C63 will be unveiled at the end of the year.