Giancarlo Perlas
February 28, 2021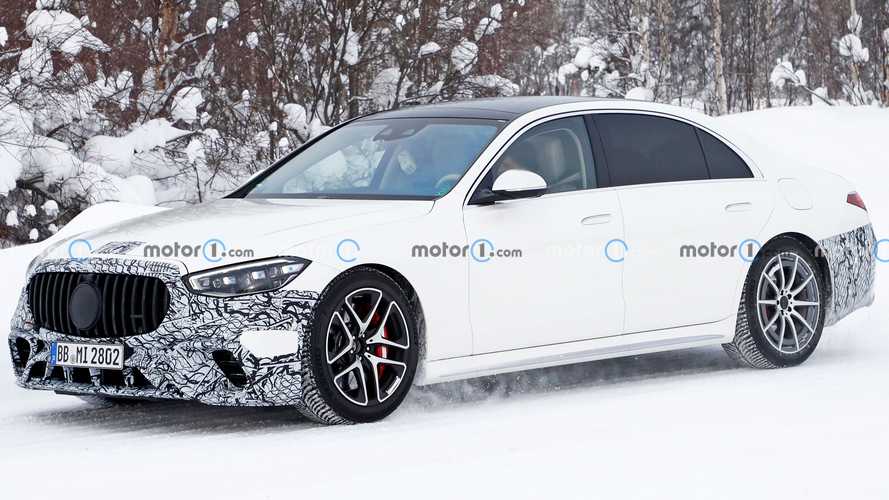 The new Mercedes-AMG S63e is going to be the first electrified high-performance model of the S-Class flagship series. Recently, spy shots of the car were snapped while it was undergoing testing in the snowy roads of Sweden.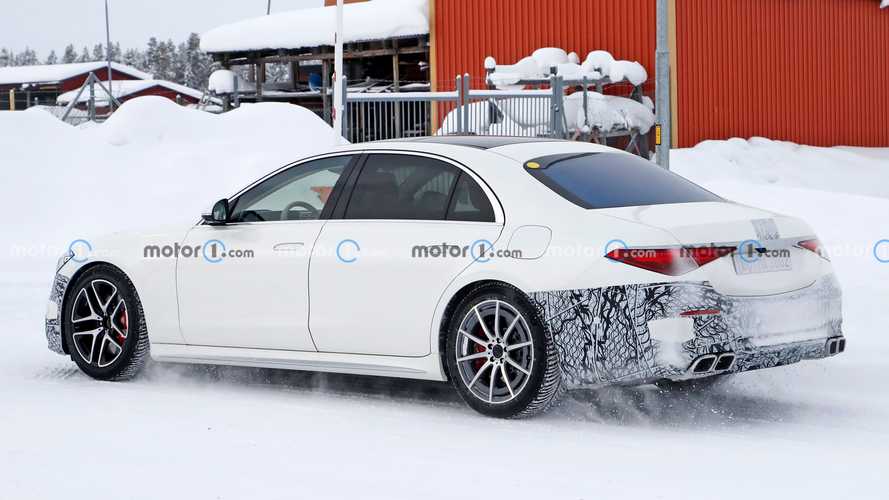 Based on the spy shots of Motor1, the prototype comes with a minimal camouflage only covering its front and rear ends, which unmistakably confirms its S-Class identity. Mercedes didn't even bother hiding its Panamericana vertical slats, so we are already sure that what we are looking at is an AMG version of the luxury car. Moreover, a closer examination of the images reveals a charging port near the rear wheel arches on the driver's side that truly makes the car a plug-in hybrid model.
Among the other noticeable features of the AMG S63e include the large air intakes flanking the front bumper and quadruple exhaust tips at the back. Strangely, the high-performance S-Class appears to be sporting mismatched wheels, and we couldn't find the reason why a pair of dice is hanging on its rearview mirror.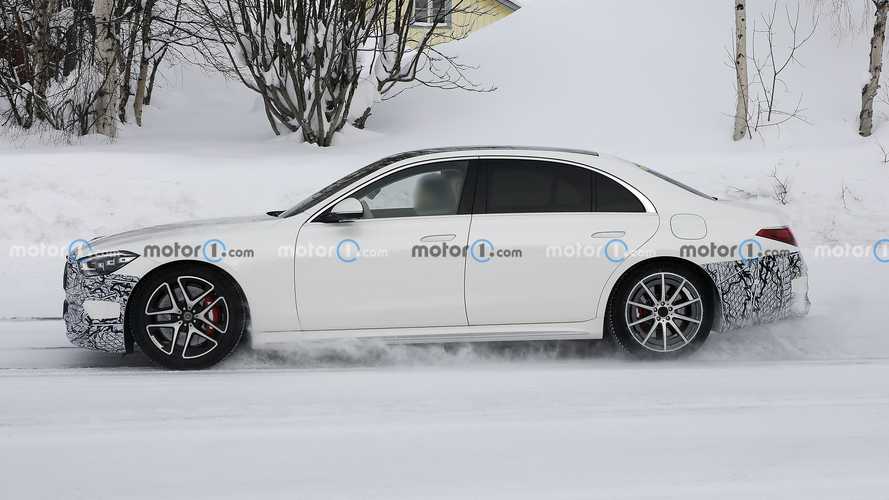 Unlike the new Mercedes-AMG C63 that traded its V8 to an electrified 2.0-liter four-cylinder engine, the new Mercedes-AMG S63e is expected to keep the eight-pot unit. The V8 is boosted by an electric motor to bring its output near the 700-hp mark. But that's not all because there are also rumors floating around that a hybrid V8-powered AMG S73e will sit on top of the S-Class hierarchy with a combined output of 800 hp. The said powertrain will serve as a replacement for the almighty V12-equipped AMG S65.