Giancarlo Perlas
August 14, 2020
INKAS Armored, the world's renowned manufacturer of armored vehicles is no longer stranger in bringing the best out of the Mercedes-Benz G-Class. For years, it has worked on the iconic sport utility vehicle to provide it extra exterior armoring that can withstand bullets and grenades while making its interior more fit for a VIP or statesman. Recently, the Toronto-based company once again unveiled its new project involving the Mercedes-AMG G63 platform to produce another high-performance, armored, luxury vehicle.
A Quick Look at the Mercedes-AMG G-Class
The 2020 AMG G63 comes with a variety of updates including a new body styling, more balanced architecture, updated tech, and off-road package featuring an optimized ride-control suspension. Beneath the hood of the auto lies a 4.0-liter twin-turbo V8 engine with 577 hp and 627 lb-ft of torque.
Mercedes-Benz G63 AMG VIP Limo Exterior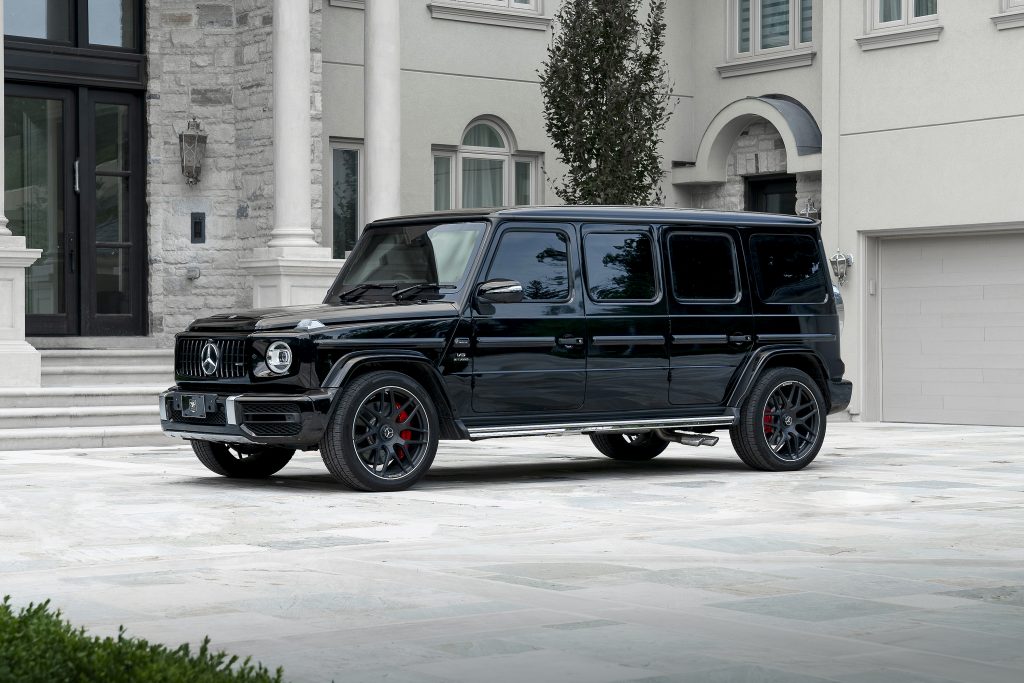 Inkas adds more flavor to the G-Wagen by stretching its body to turn it into a long-wheelbase limousine measuring 6,186 mm long, 2,055 mm wide, and 1,951 mm tall with a wheelbase of 4,374 mm. Then, it improves the suspension and armor of the auto using composite materials that meet the CEN 1063 BR7 level of protection.
The result is a stretched bulletproof luxury SUV that can endure blasts even from firearms that use 7.62x51mm or .308 Winchester FMJ rounds. The unit also protects its occupants from the simultaneous explosion of two hand grenades.
Moreover, it is fitted with high-quality ballistic glass, battery protection, electronic control module security, overlap system for door seams, and wheels wrapped in heavy-duty run-flats that let the vehicle run at full speeds even with punctured tires.
Mercedes-Benz G63 AMG VIP Limo Interior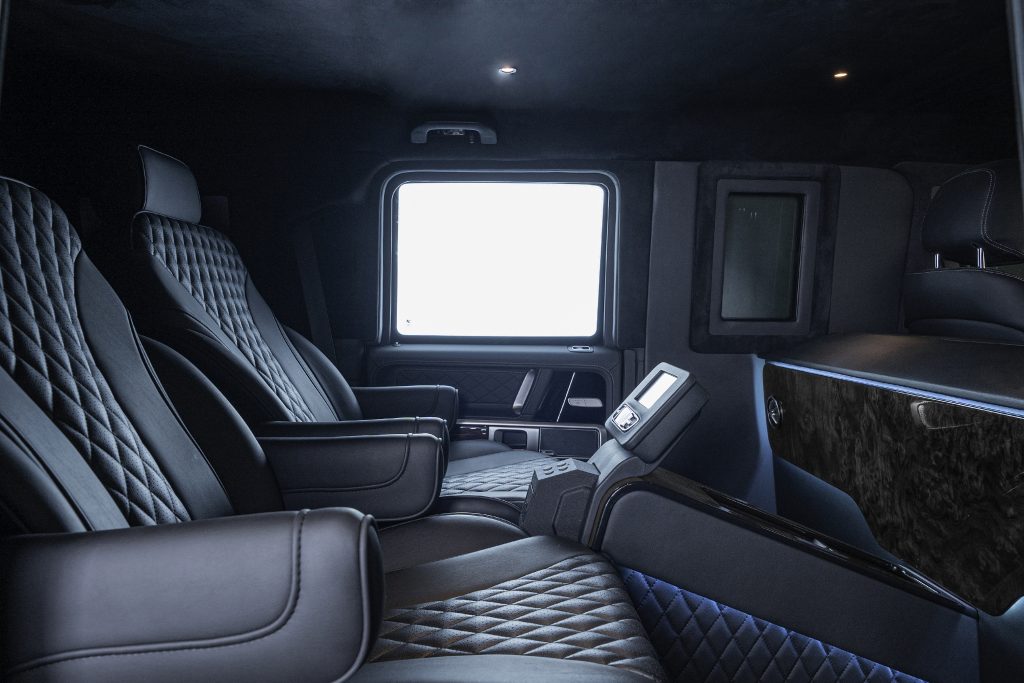 The longer wheelbase of the INKAS AMG G63 translates to a very spacious interior. The rear passenger area features two fully-reclining captain's chairs covered either in top grain leather or Alcantara suede. The seats have built-in massaging, heating, and cooling functions too. Between them is a built-in control system that allows the passengers to operate the media, comfort, and security functions of the vehicle.
Among the other features of the SUV include faux wood trims, premium audio system, Apple TV integration, chemical filtration system, bar with built-in cooler, and 4K TV on the front and rear passenger partition that can lower itself if the people at the back needs to personally talk to the driver or the front passenger.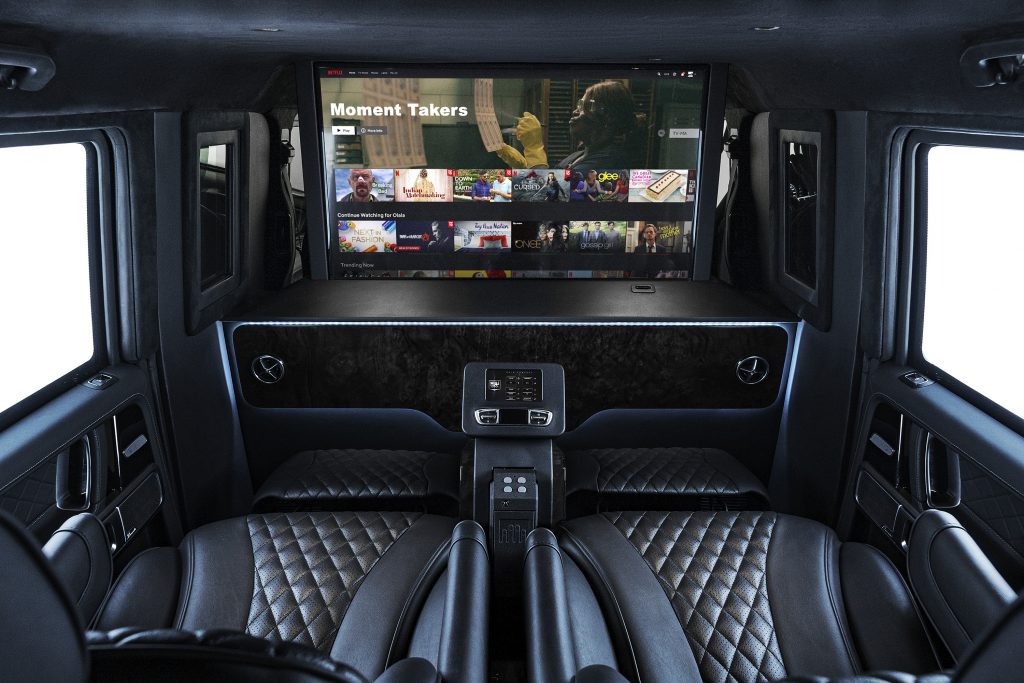 The personalization options are not limited to the configuration mentioned here though. Customers can adjust the level of armoring as well as the entertainment, security, and comfort features of the armored AMG G63 limo based on their preferences or needs.
The new Mercedes-Benz G63 AMG VIP Limo from INKAS is now commercially available for worldwide delivery.