Giancarlo Perlas
July 18, 2020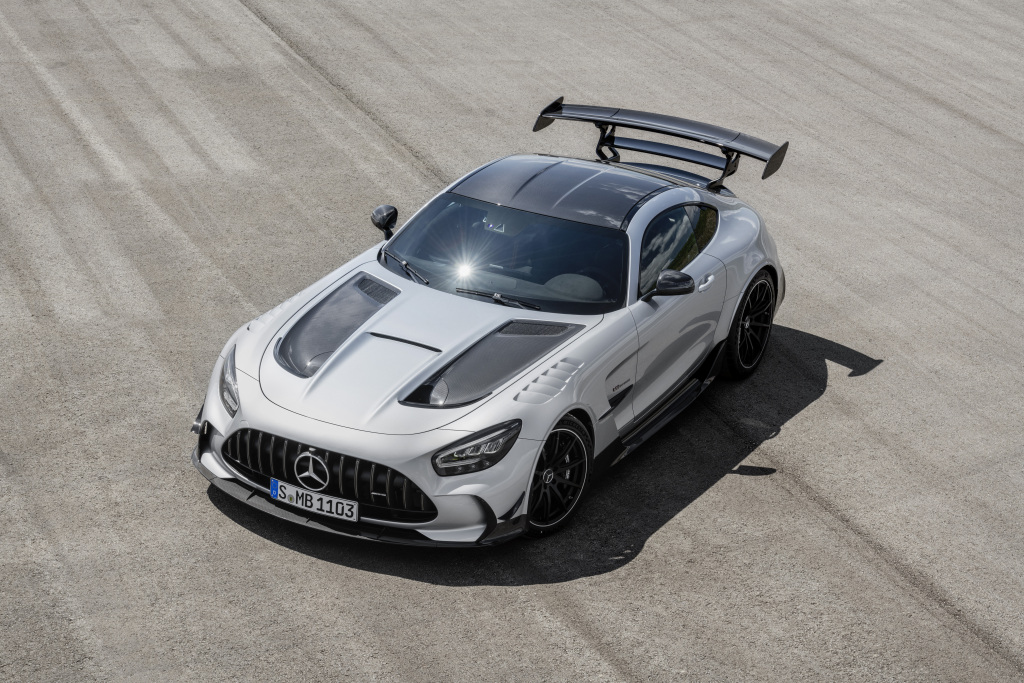 The Mercedes-AMG GT Black Series is the most powerful V8 in production series from AMG. A few days ago, we were treated to more details about the high-performance car as well as its pictures. Moments ago, the official YouTube channel of the three-pointed star brand released a video highlighting the features of the vehicle, and it also demonstrates the amazing driving dynamics of the auto.
The video starts with a mind-blowing close-up of the AMG GT Black Series as it was driven on the race track. Then, celebrity host Yasmine Blair gives an interview to AMG CEO Tobias Moers about the highlights of the AMG GT Black Series.
According to Moers, the AMG GT Black Series has a lot of similarities with the Mercedes-AMG GT3 race car. However, some tweaks were made to the car to make it street-legal. Next, he pointed out to Blair the differences between the two.
The AMG CEO stated that the Black Series is more sophisticated than its racing counterpart. It has adjustable wings and additional electronic control flap on the rear wing, which are not on the AMG GT3 because these are not allowed on racing. The rest of the video tackles the aerodynamics and power of the AMG GT Black Series, which are the things that were already discussed during its unveiling.
In the final moments of the presentation, Blair brought up the exit of Moers from AMG. It should be noted that on August 1, 2020, he will be moving to Aston Martin Lagonda to take over as CEO of the company. Philipp Schiemer will serve as his replacement in AMG.
Watch the full interview here: