Giancarlo Perlas
July 18, 2020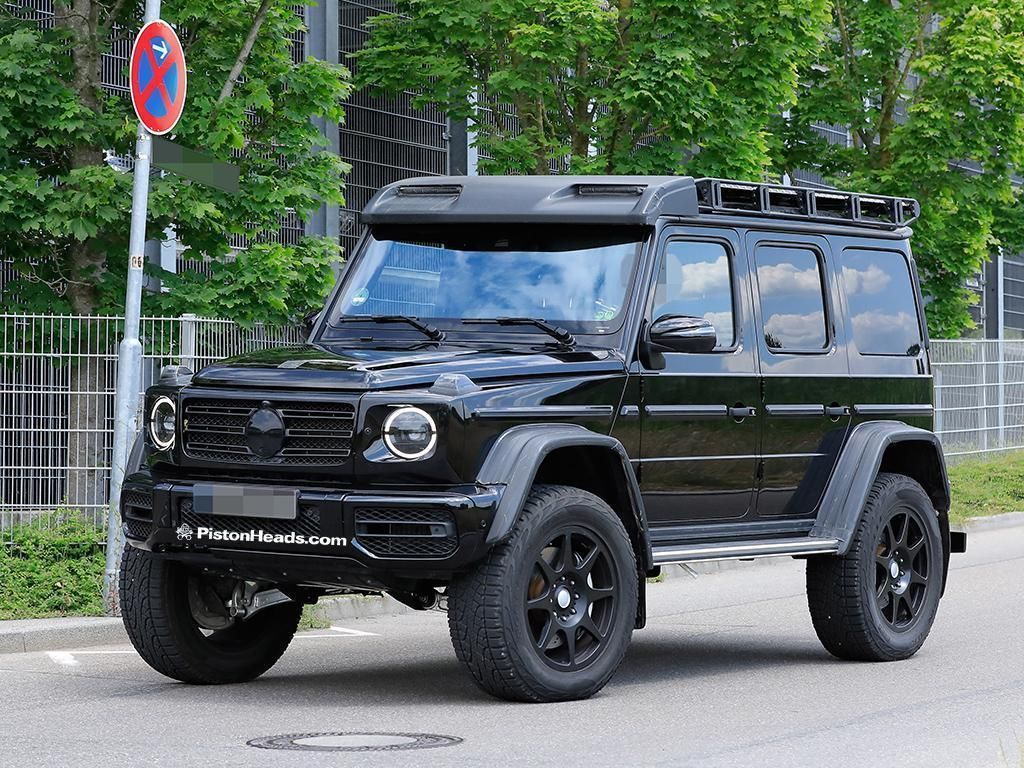 The Mercedes-Benz G-Class just received some updates this week that introduces new colors, trim, and equipment to the iconic sport utility vehicle. New spy shots reveal that the three-pointed star marque has more plans for its 4×42 variant.
Last May, the Mercedes-Benz G-Class 4×42 was spied on a private test track, and it was seen carrying some new accessories. However, the photos were a bit blur because the spy photographer appeared to be hiding behind some trees. This time though a new set of photos surfaced, which give us a clearer view of what the upcoming model of the SUV has in store for us.
Based on the spy shots of PistonHeads, the upcoming G-Class 4×4 squared model will feature metal bumpers, wider wheel arches, underbody protection, roof rack, rear ladder, and mud flaps. The underside of the SUV hints that only the rear has a portal axle. The front seems to have replaced the other portal axle with control arms.
Another thing worth noting in the pictures is the auto's lack of exhaust tips. It is possible that the rear bumper may be obscuring the tailpipe, but if the exhaust is indeed located at the back, then we might be looking at a diesel version of the model here.
The new G-Class 4×42 will likely retain its current powertrains. With that, the most potent trim of the series will still be the G550 model with a 4.0-liter twin-turbo V8 engine capable of 416 hp and 450 lb-ft of torque.
The overhauled Mercedes-Benz G-Class 4×4 Squared will probably be unveiled next year as a 2022 model.