Giancarlo Perlas
July 16, 2020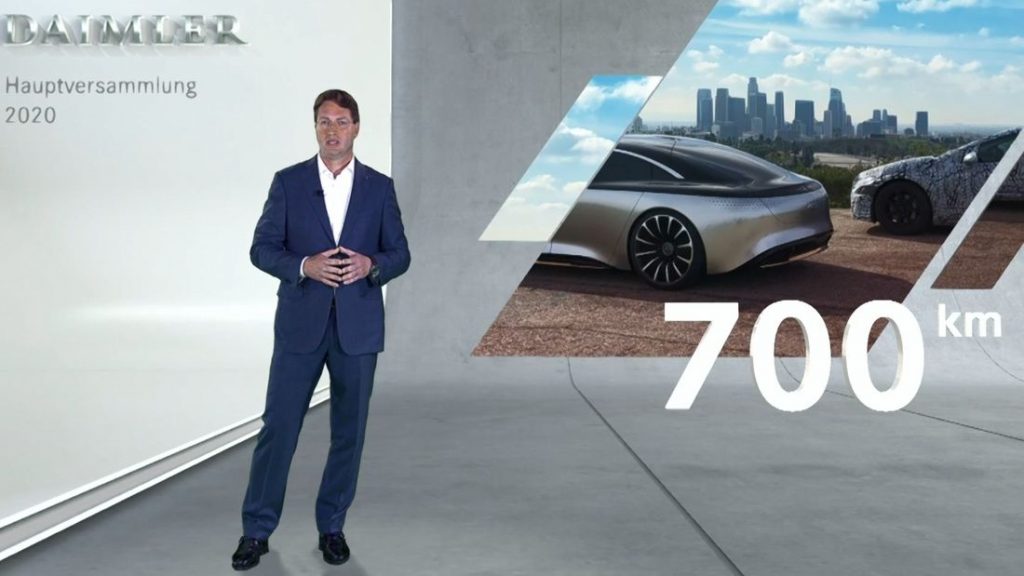 A recent shareholder meeting of Daimler revealed new details about the production version of the Mercedes-Benz EQS. Company CEO Ola Kallenius said that the electric vehicle will have a 700 km WLTP range.
According to a report from Auto Motor und Sport, the EQS is set to surpass the 610 km electric range of the Tesla Model S by 100 km. Kallenius pointed out though that the Model S is not a sport utility vehicle.
Mercedes is also aiming to fit the EV with a battery pack that does not exceed the 100 kWh capacity. The company is looking to surpass the 408 hp output of the Mercedes-Benz EQC as well in the EQS.
Michael Kelz, head of development of the Mercedes-Benz EQC, cleared out that the EQS will sit on top of the EQ hierarchy but it will not be a part of the S-Class.
From the photos of the EQS snapped by the source, the vehicle will follow a coupe-like design in its panoramic roof going down to the windshield. The four-door auto will feature a lower stance than its concept version, and its front grille will be closer to the ground. It is noticeable that the windows are frameless and the thin headlamps go all the way to the front fenders. Meanwhile, the taillights appear to be small and circular in shape.
The Mercedes-Benz EQS will be assembled in Sindelfingen near Stuttgart, Germany, together with the new S-Class.
Mercedes stated that it will invest more than 10 billion euros in its electrification efforts going to 2022. The three-pointed star marque is looking to produce at least 10 purely electric cars before that year, including the EQS.