Giancarlo Perlas
July 17, 2020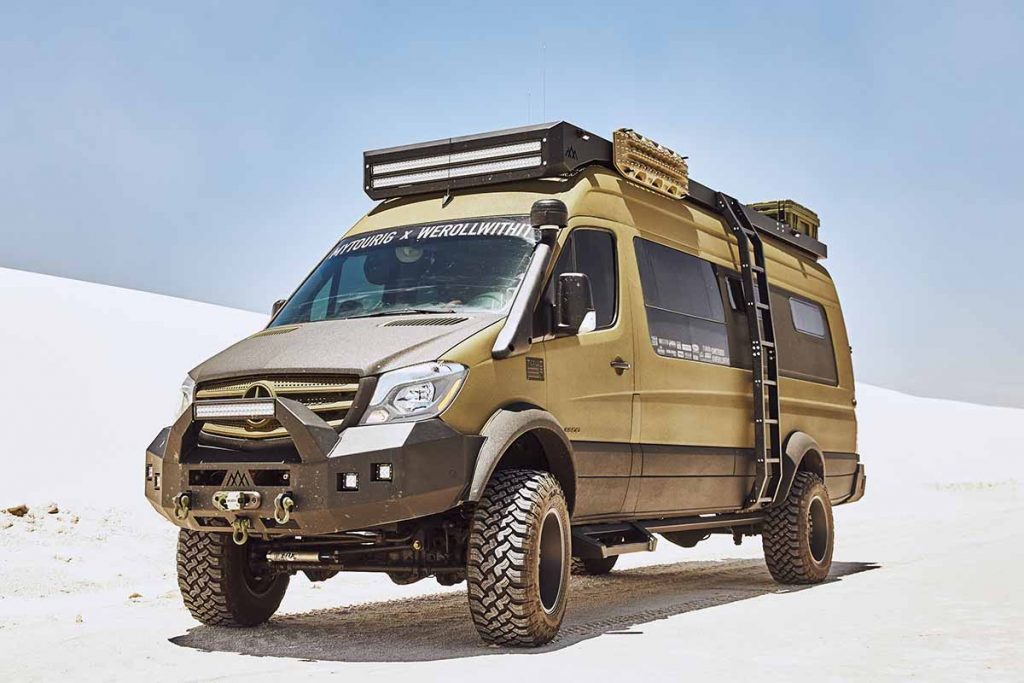 If you want to disappear from your nosy neighbors, or you want to isolate yourself during the pandemic, the Mercedes-Benz Sprinter turned into a home on wheels is the ideal vehicle for you. The van called "Bruce Banner" based on the alter ego of Marvel's The Incredible Hulk is fitted with all the essentials of surviving in the wilderness. It has a bedroom, dining area, kitchen, workspace, bathroom, and garage.
According to Tourig, the off-grid recreational vehicle is based on a 2016 Mercedes-Benz Sprinter. The two-wheel-drive van has been converted into a 4×4 camper with a solid axle, three-to-one low range transfer case, and mud-terrain tires for off-road conditions. The auto featured here is currently occupied by a couple and their two dogs.
Exterior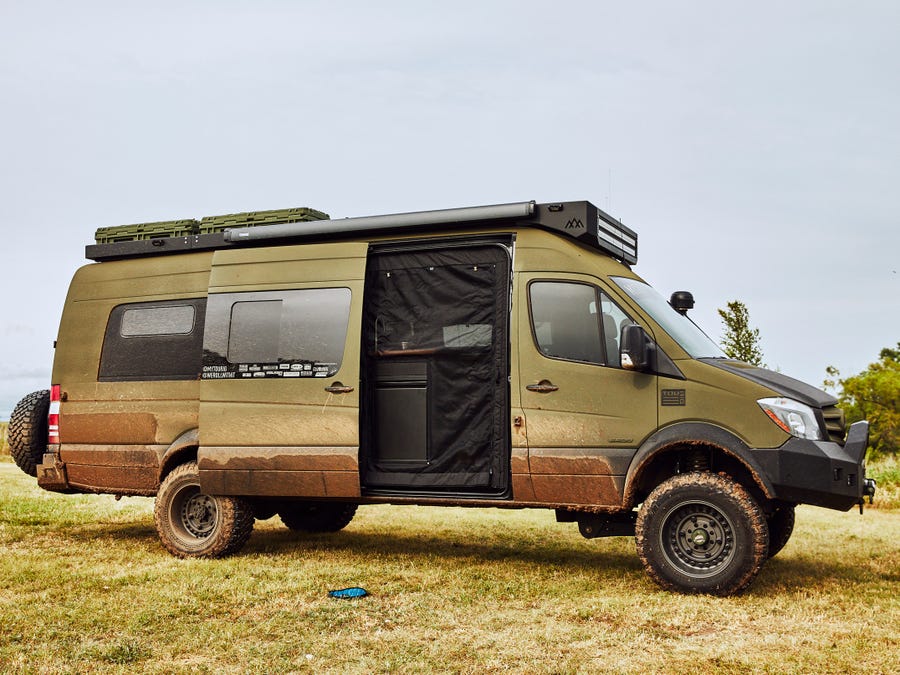 The expedition vehicle is equipped with huge backwoods bumpers, front winch, pathfinder lights, rear tire carrier, spacious rear storage room, roof rack, side steps, ladder, Terrawagen snorkel with prefilter, HiLift jack, roof storage cases, Maxtrax recovery tracks, and full-body LineX bedliners. It is also lifted by 8.5 inches to give way to a set of Black Rhino Armory wheels wrapped in 37×13.50 Falken MT tires.
Interior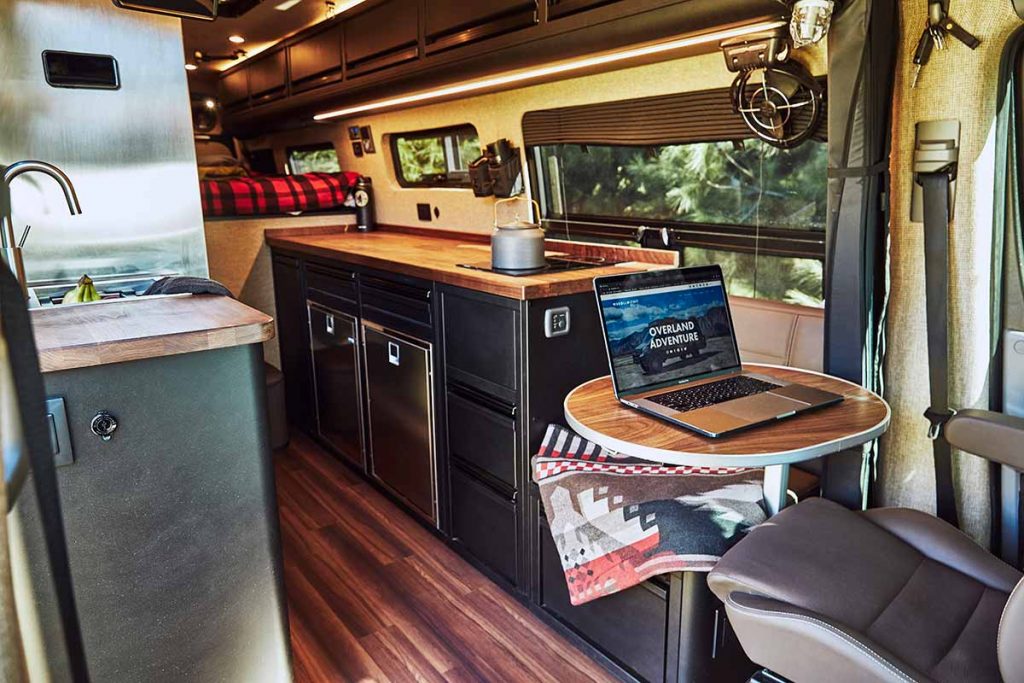 The RV comes with a 600 Ah lithium battery system, 40 gal filtered water system, 3,000 W inverter/charger, and 375 W solar panels.
The interior design of the van is optimized to house a bed for two and storage cabinets at the rear. Beneath the elevated platform of the bed lies a mini-garage for the couple's electric bikes and inflatable paddle boards as well as first aid kits, helmets, 28 gal reserve fuel tank, and other outdoor equipment.
In the middle portion of the cabin is the mini-kitchen with diesel-powered cooktop, sink, fridge, bathroom with shower and personal hygiene holders, and small round table. To save space, the driver and front passenger seats can be rotated to face the dining area.
Tech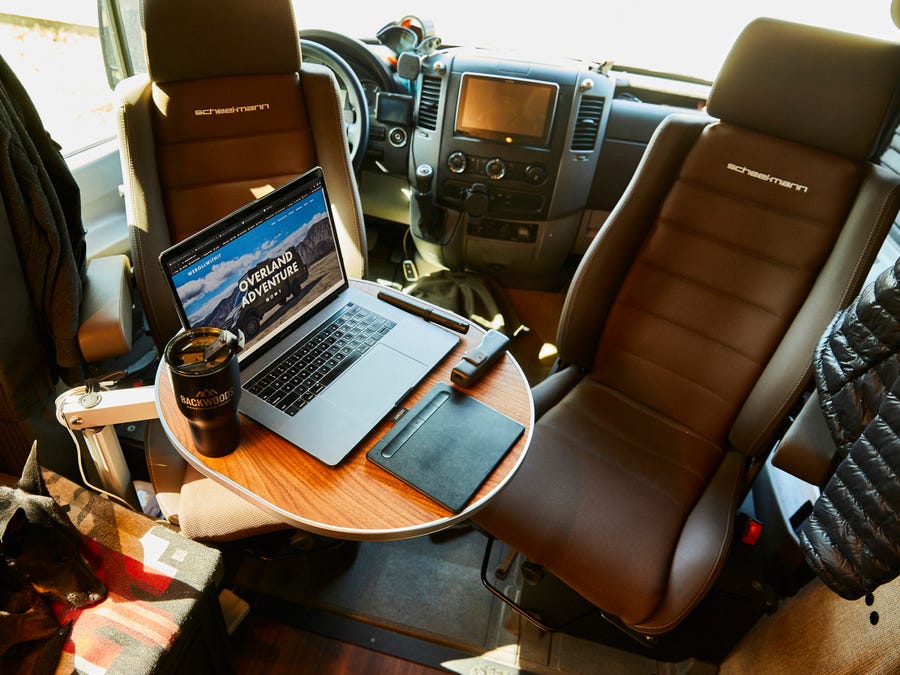 The vehicle is has a cell booster and radios to keep the couple connected while on the road. It also possesses a Garmin Overlander navigation system, air, and water heating system, cooling fans, exterior and interior speakers, and touchscreen displays.
Power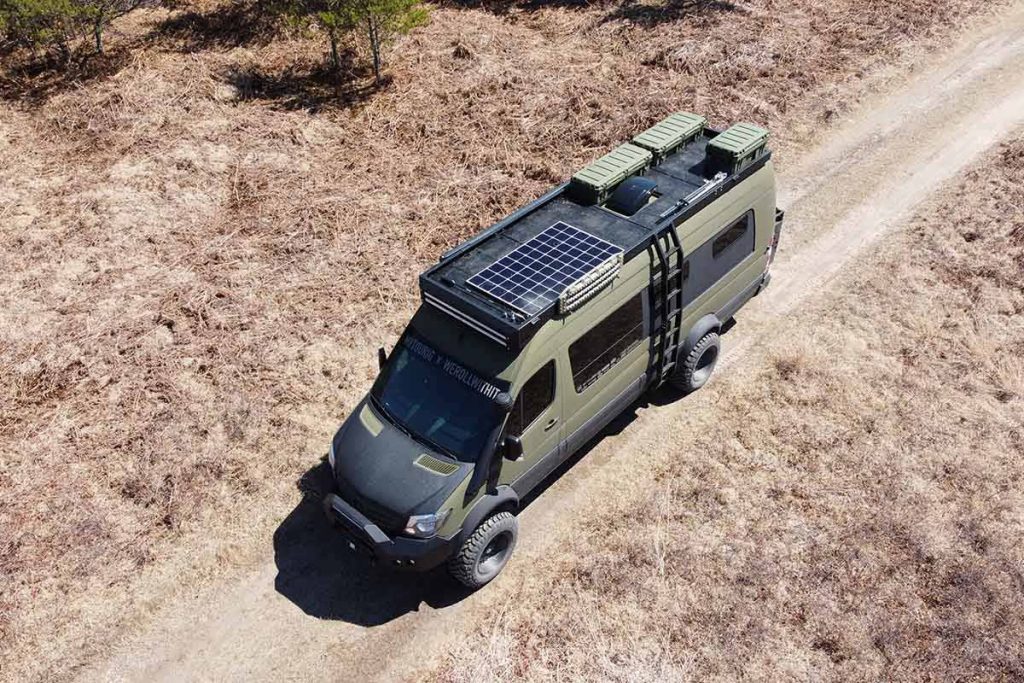 Tourig said that the RV has a tuned engine but it did not reveal more details about it.
As a recap, the 2016 Sprinter comes in two power trims in the US. One runs on a 2.1-liter turbocharged four-cylinder engine with 161 hp and 266 lb-ft of torque distributed via a seven-speed automatic transmission. The 3.0-liter turbo V6 unit produces 188 hp and 325 lb-ft torque paired to a five-speed automatic transmission.
The maximum towing capacity of a factory-fresh top-trim Sprinter is 7,500 lbs while its payload can reach up to 5,585 lbs.