Giancarlo Perlas
May 17, 2019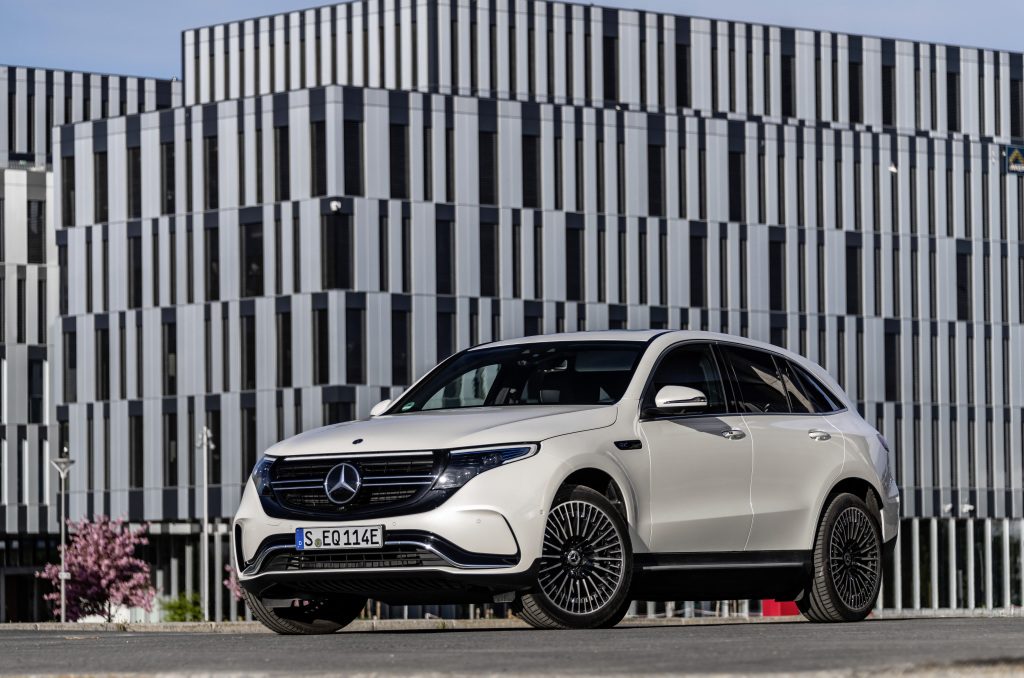 Mercedes-Benz just displayed the driving performance of the Mercedes-Benz EQC electric vehicle in Oslo, Norway, for the first time in public. The company takes pride in not just the compliance of their vehicle with Europe's Commission Regulation but also in its performance, comfort, reliability and technological advancements.
The EQC is definitely a far cry from the tiny electrified smart fourtwo, which was an earlier attempt of Daimler to enter the EV race. However, the constant failure of smart cars to gain significant traction in the business and the shifting consumer preference has forced Mercedes to make their own EVs under the EQ range. The first of which is the EQC electric sport utility vehicle.
Outside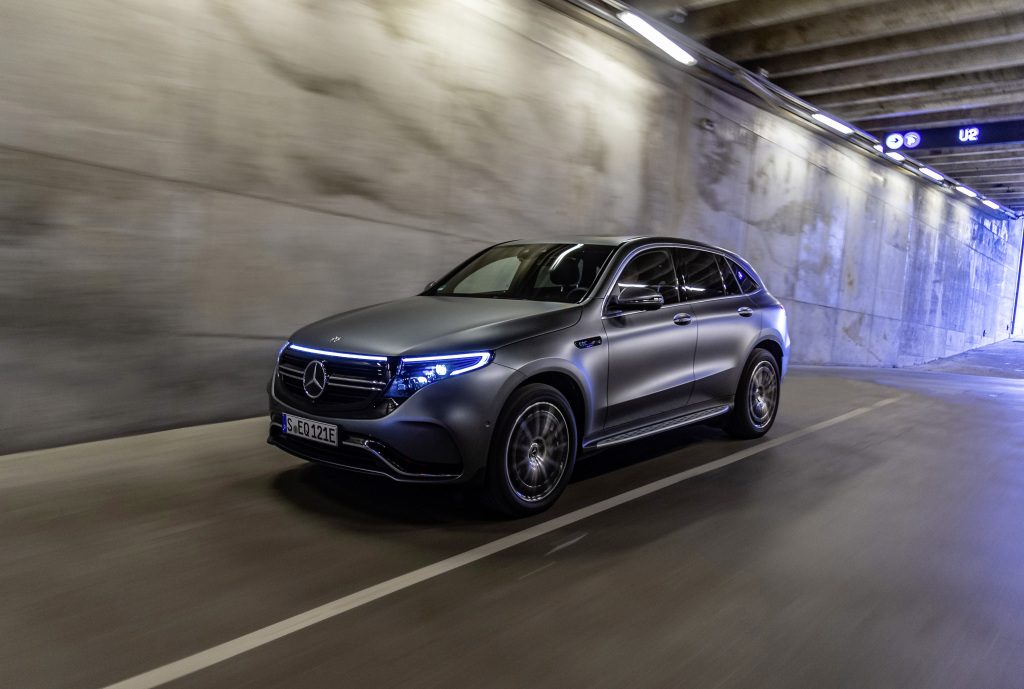 The EQC carries the appealing design of its closest relative in the Mercedes hierarchy, which is the Mercedes-Benz GLC SUV. The stance of each vehicle is almost the same, so as the wheelbase of both that measures 2,873 mm, but the EQC distances itself from the GLC through its distinctive grille, bumpers, and lighting. The EQC features smoother surfaces too on its exterior that favor artistically-sculpted dents instead of the current GLC's stiffer body lines.
Inside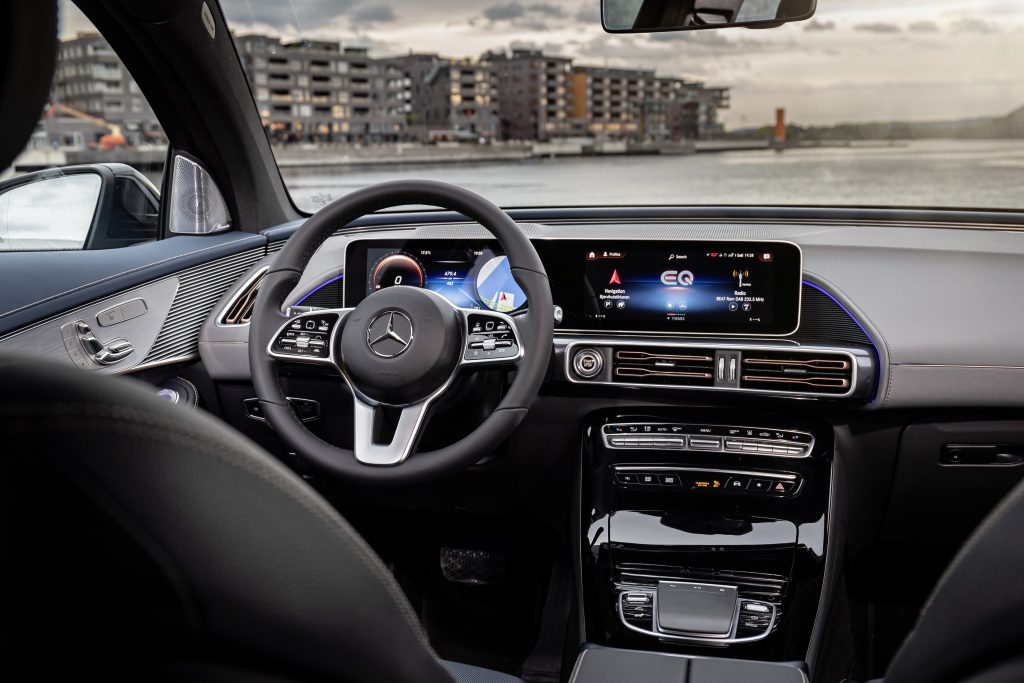 Going inside, the occupants of the EQC are greeted with the same level of luxury within the standard GLC. The plush leather seats and chrome dashboard adorned with chrome inserts add to the comfort and visuals of the electric SUV. Going further, the interior of the vehicle is highlighted by twin-displays with MBUX integration.
Beneath the Hood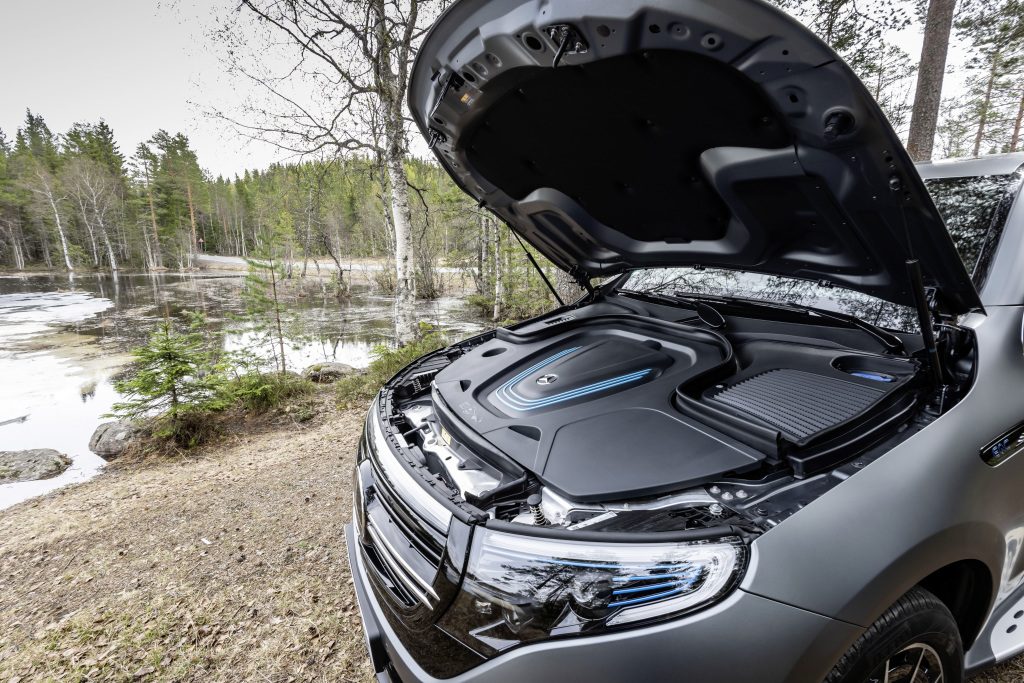 The full-electric powertrain of the EQC consists of two asynchronous motors mated to an all-wheel-drive configuration. The power distribution of the EV is managed through a fixed-ratio transmission with differential.
The motors provide 300 kW (408 hp) and 760 Nm of torque. The numbers allow the EQC to accelerate from 0-100 km/h in just 5.1 seconds. Meanwhile, the top speed of the vehicle is capped at 180 km/h.
Providing the juice of the electric motors is an 80 kW lithium-ion battery. Depending on the driving program used by the driver, NEDC estimates that the EQC can go from 445 to 471 km on a full charge. The 7.7 kW onboard charger of the auto can be charged at home in just 10 hours. However, using a 110 kW DC fast charger lets the battery gather up to 80% power in just 40 minutes.