Giancarlo Perlas
February 1, 2020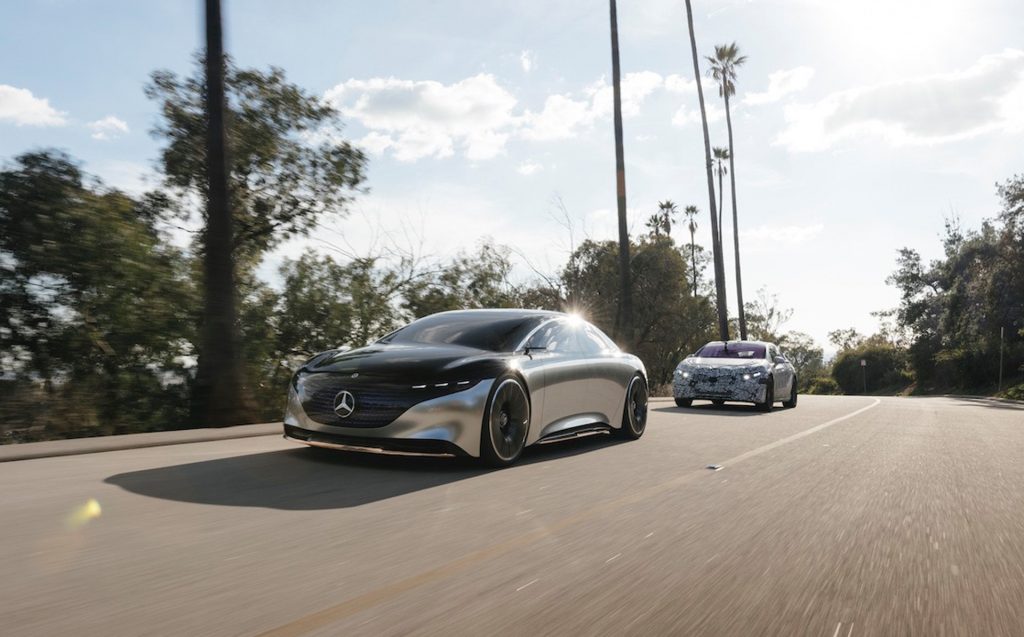 There have been numerous times wherein the concept cars stunned us so much that we couldn't just wait to see their production form. But by the time the production version comes up, it all ends up in disappointment because it has toned down features compared to its concept. That's not the case with the Mercedes-Benz EQS electric vehicle though.
Recently, Mercedes confidently showed the EQS and its concept version side-by-side for comparison. The production version appeared in a zebra camouflage though, so we can only make out some of its features.
It terms of form, there is a strong resemblance between the two. However, the concept seems to be lower. It also has bigger and more elegant wheels compared to the EQS that will be rolled out in the market. Meanwhile, the rear baggage compartment of the production model appears to be boxy compared to the concept's mode curvaceous shape. That's probably to allow the car to hold more luggage.
Furthermore, the production EQS ditched the more hi-tech grille and lights of the concept in favor of more conventional design. It also brought back the traditional B-pillar, side mirrors and door handles that used to be missing from the concept vehicle.
The new EQS is set to be unveiled late this year as a 2021 model. It will ride on Mercedes' MEA2 platform, which is a dedicated EV platform derived from the MEA1 platform used by the EQC and MHA platform utilized by the GLC and GLE.
There are no official details yet about the powertrain of the Mercedes-Benz EQS. It should be noted though that the Vision EQS Concept promised 469 hp and 560 lb-ft of torque coming from the electric motors positioned at the front and rear axles of the car. This allows for an all-wheel-drive system with a 0-60 mph acceleration in under 4.5 seconds and a max speed of 125 mph.