Giancarlo Perlas
July 13, 2020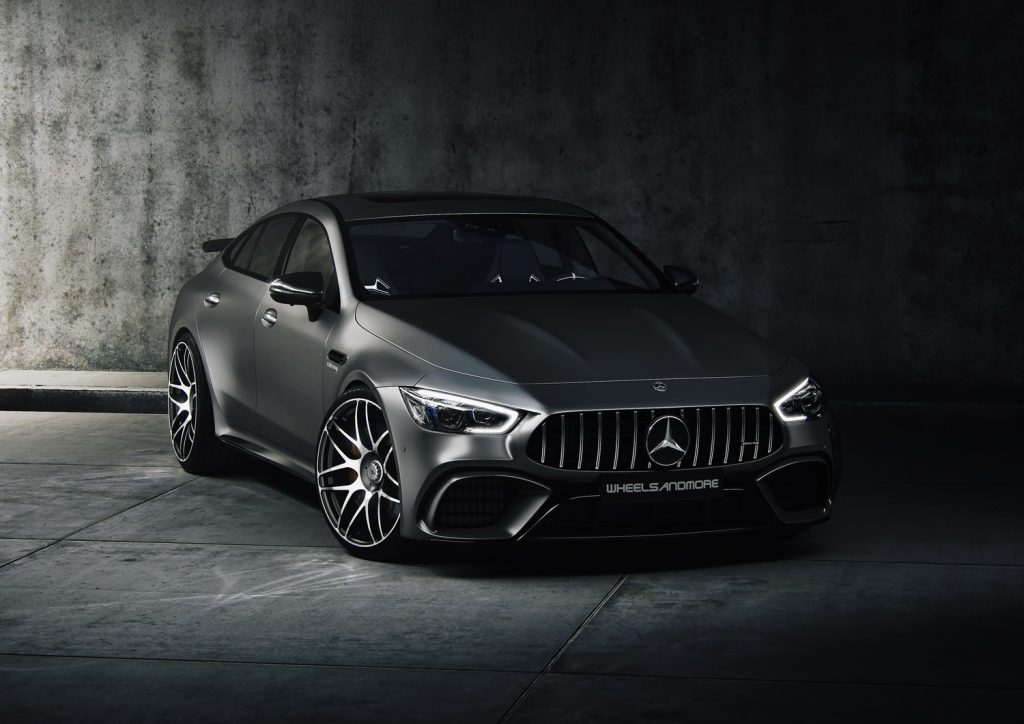 Wheelsandmore recently released its new tuning package for the Mercedes-AMG GT 63 S. The company baptized it the Cummander (yes, you read it right).
It does not take a stroke of genius to know that someone in the company has been browsing a lot of naughty stuff while being isolated at home during the pandemic. Just to confirm, we Googled the term and it is definitely for the green-minded. That was further confirmed by the people at the famous German aftermarket tuning firm.
"The dirty, provocative naming of the Mercedes-AMG GT 63 has been chosen deliberately and flirts with the terms power and devotion ambiguously. With the use of the AMG 4.0 bi-turbo engine, it is almost like in the '90s when the same actors in every second erotic film in other constellations excited the fans and friends," said Wheelsandmore.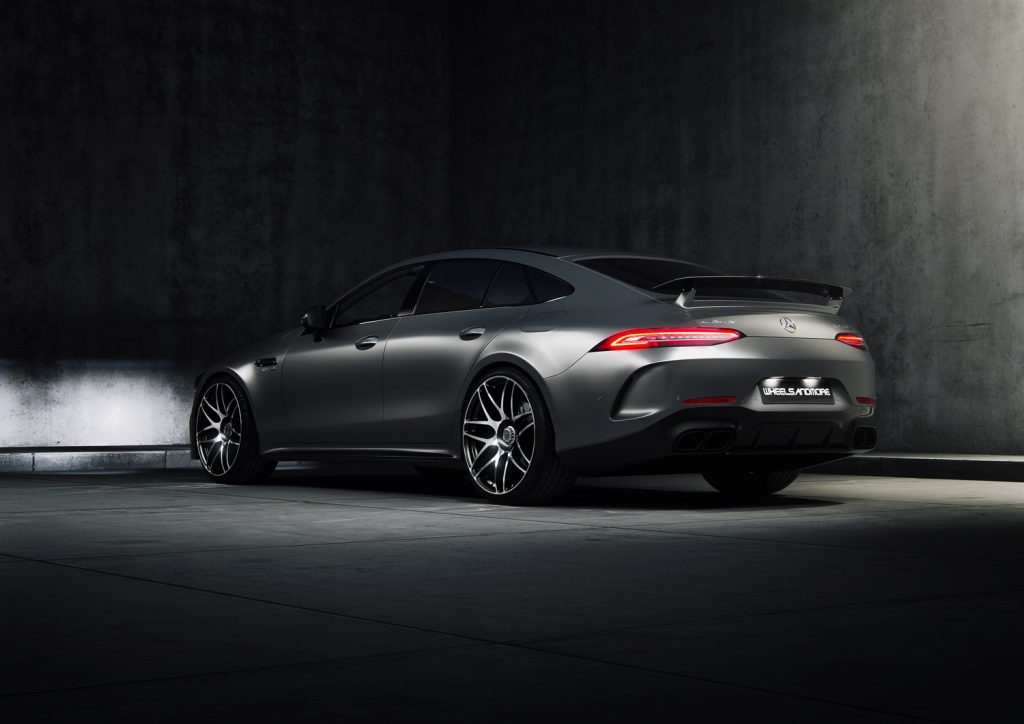 Moving on, let's see the goodies that this car has in store for customers. The playfully-named package consists of a three-stage tuning process and a new suspension kit.
For €2,160, the Stage 1 tune of by Wheelsandmore offers a load out of 690 hp and 719 lb-ft of torque. The Stage 2 worth €12,605 boosts the output of the vehicle to 739 hp and 745 lb-ft of torque. The most powerful, the Stage 3 tune costing €19,244, lets the unit produce up to 799 hp and 760 lb-ft of torque.
In comparison, the stock configuration of the AMG GT 63 S' 4.0-liter biturbo V8 engine is already capable of 630 hp and 664 lb-ft of torque. That's good for 0-62 mph in just 3.2 seconds and it has an electronically-limited top speed of 195 mph.
Stage 1 includes a software optimization via a plug-and-play module. Stage 2 adds downpipes with sports catalysts and Capristo flap-controlled exhaust ports. The last combines all these things and puts in a new turbocharger with new bearings and a huge compressor.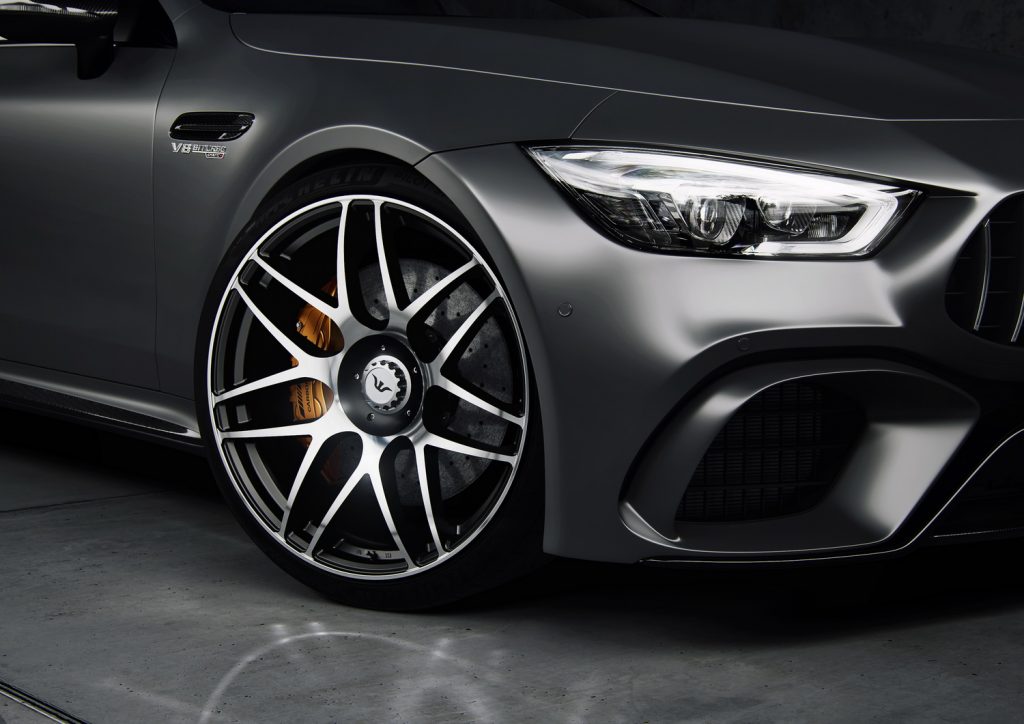 The performance upgrade is complemented by a new lowering module for the air suspension that can be operated via a dedicated smartphone app, which is priced at €1,428.
Lastly, the car takes a new set of wheels measuring 10.5×22-inch and 11.5×22-inch for the front and rear, respectively. These are wrapped in 285/30 and 225/25 Michelin tires and they come with tire pressure monitoring sensors and adjustable central locking nut. These add another €5,882 to the overall value of the Mercedes-AMG GT 63 S Cummander package.