Giancarlo Perlas
July 13, 2020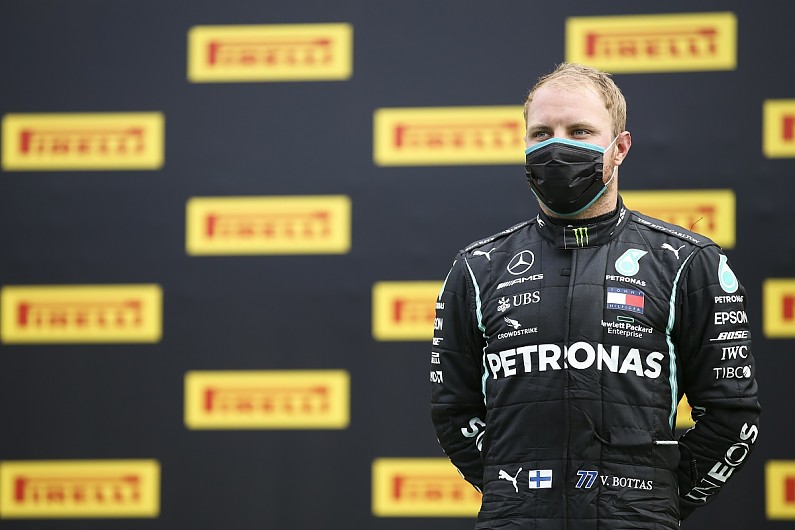 "We'll stay with our two boys," Mercedes-Benz CEO Ola Kallenius earlier stated, which serves as a safeguard to the seats of their current lineup in Formula 1. That kills the rumors about Sebastian Vettel moving to the team, and it goes in the favor of current world champion Lewis Hamilton and Valtteri Bottas.
Hamilton is expected to stay with Mercedes F1 but both parties are yet to agree on the terms of the contract. However, the negotiations with Bottas appears to be going smoother.
According to reports, the Finn and the powers that be at Mercedes have already hammered out the stipulations. All that's left is for both to ink the contract.
Before the Styrian Grand Prix wherein Mercedes took a 1-2 finish, Bottas has been very eager to finalize the deal with his team. He said that doing so will help prevent distractions in his bid to win the championship this season.
Bottas pointed out while he is not rushing, the F1 season started out so late due to the pandemic. Therefore, he wanted to get the matter out of his head as their schedule is tight going to the end of the year.
"Obviously it's a very special season starting so late. So, the timing is not really relevant to other seats and we've only done one race. On the other hand, there's no rush, but also yes, time will fly by quickly and as soon as we know it, it's going to be the end of the season. So yeah, hopefully, we can do something with that and get that kind of out of my mind," Bottas said.
"As we've seen, if things drag on, it's never a benefit. So, we can learn from that. We'll be taking actions based on what I learned," he added.
Meanwhile, Team Principal and Mercedes F1 CEO Toto Wolff remains mum on the subject. He commented in an interview that he is not giving a "live comment" on the development of the negotiations with their drivers.