Giancarlo Perlas
May 31, 2018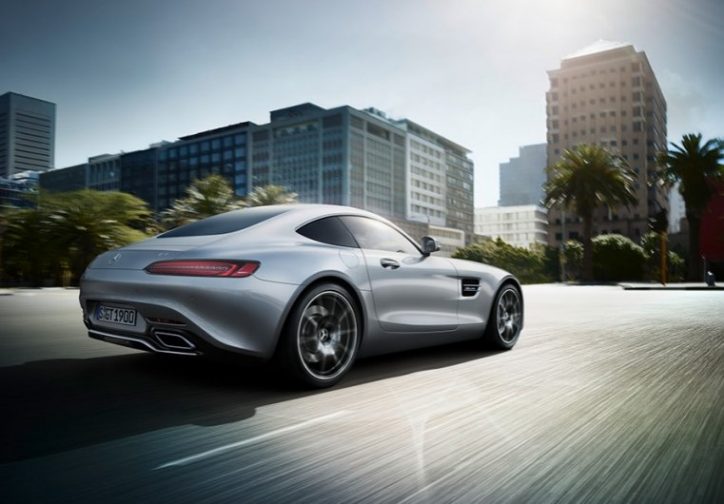 High-speed driving is such an exhilarating experience. For customers who are looking for high-performance cars capable of this, they should look no further than the vehicles offered by AMG available at luxury car rental Berlin (by Fastlane Luxury Cars). Currently, the Holy Grail of the brand that succeeded the Mercedes-Benz SLS AMG is the Mercedes-AMG GT.
Sure, many road accidents can be associated with reckless high-speed driving, so we would like to clear out that what we will be discussing here pertains to responsible high-speed driving. That means doing it within places that allow it like autobahns and race tracks. That also suggests driving with care in consideration to your well-being and others around you.
With that out of the way, here are the health benefits you can enjoy when driving at high-speeds with the Mercedes-AMG GT:
1. Boosts Testosterone Levels
In 2009, The Telegraph reported scientists discovered that driving a sports car boosts men's testosterone levels. The study published in the journal Organisational Behaviour and Human Decision Processes found that lower testosterone is linked to higher risk of acquiring heart disease, depression or diabetes. Then, men over 50 years of age with low hormone readings are 33 percent more likely to die prematurely than the ones with higher levels. Therefore, this is a good news for sports car drivers.
Thirty-nine young men volunteered in the research wherein they had to drive for an hour in a Porsche 911 Carrera Cabriolet sports car and another hour in a 16-year-old Toyota Camry family car. Using the saliva samples of the subjects, it was observed that those who drove the sports car showed significant jump in their testosterone levels while there was either no effect or a decline on it when they were driving the old car.
Higher testosterone levels were recorded while the participants were driving through the town and there were female spectators around them. However, it went further up when they were on the open road without anyone else.
The scientists concluded that the effect of a fast car on a man's body is a form of "sexual signaling." That is why their testosterone levels were higher when they were on the helm of a sports car.
2. People are Happier in Sports Cars than Most Activities
In a study sponsored by Ford published early this year, neuroscientists and designers measured the "buzz moments" of volunteers driving the Ford RS. "Buzz moments" are the peak thrills of a person that play a vital role in our overall wellness. The result showed that driving the high-performance hatch had higher buzz moments than watching Game of Thrones, seeing a football game and shopping. Being on a roller coaster ride only yielded higher-intensity buzz moments than sitting behind the steering wheel of the fast car.
3. Good for the Mental Health
According to Express, a research made by Dr. Guoha Li of Columbia University in New York stated that for older adults, driving is essential in their daily living. It gives them self-control, personal freedom and independence. Thus, it helps reduce the risk of dementia.
However, once they stop driving, they tend to lose some of their independence, which brings about the feeling of depression. Hence, with the Mercedes-AMG GT's amazing performance and safety systems, older adults can enjoy driving while keeping their mental health in balance.
Other Advantages of Having a Mercedes-AMG GT
In addition to its health benefits, the Mercedes-AMG GT can help you reach your destination from point A to point B fast with its 470 hp from its base trim up to 639 hp in its four-door version, giving it an acceleration from 0-100 km/h in under four seconds. The Mercedes-AMG GT 4-Door Coupe in particular combines high-performance with utility, that's why it doubles as a sports car and a family car. It is indeed the ultimate "daddy car."