Giancarlo Perlas
July 12, 2020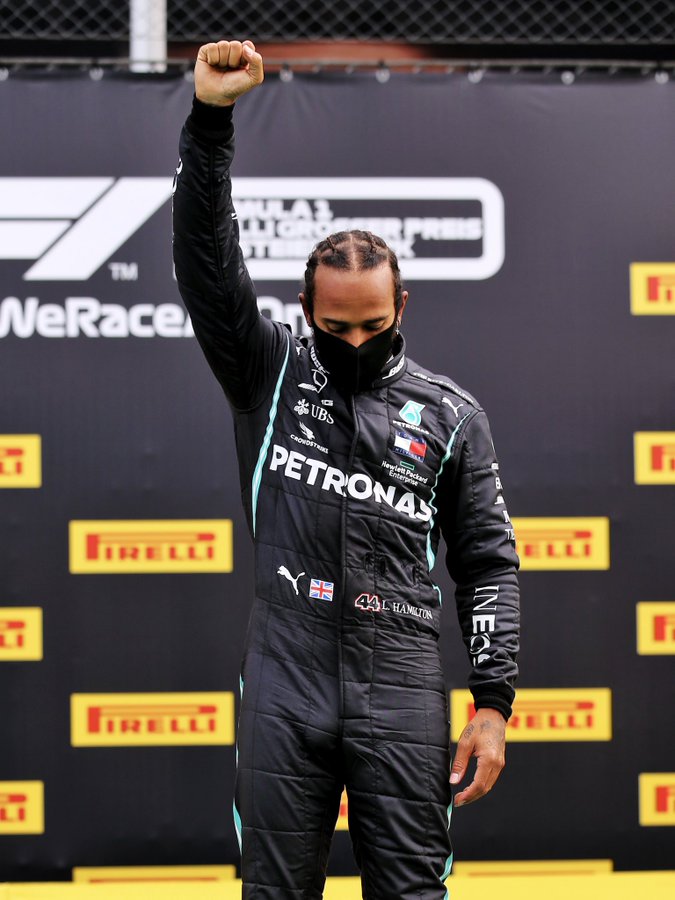 Lewis Hamilton gets back to his winning form at the Formula 1 Styrian Grand Prix showing a commanding presence as he dominated the race from pole position to finish. His teammate Valtteri Bottas ended second, taking a 1-2 finish for the Mercedes-AMG Petronas team.
Hamilton seemed to have brushed off all his negative vibes as he emerged first without an incident made on his part from Saturday's qualifying up to the race on Sunday. Earlier, he took the pole position 1.2 seconds ahead of Red Bull's Max Verstappen under the rain. Luckily, all odds were in his favor the next day under fair weather.
The victory is a huge rebound after the Briton's disappointing performance during the chaotic first race of the season where one penalty after another was handed to him at the event's qualifying and Sunday race. It marks the Briton's 85th career win in F1, which is only six shots away from equaling the record held by Michael Schumacher.
Meanwhile, Bottas was able to overtake Verstappen late in the race to give him a finish just behind Hamilton. With that, the Finn retains his lead in the Driver Standings, but it's still too premature to come up with any predictions for the 2020 season yet because we are still on the second race of this year after numerous cancellations and postponements brought about by the Coronavirus pandemic, and he is only six points ahead of his teammate in the rankings.
Although not as incident-packed as the previous race, the Styrian GP went off with a bang when both Ferrari cars collided on Lap 1. There was also a skirmish on the final lap as McLaren's Lando Norris, Renault's Daniel Ricciardo, and Racing Point's Lance Stroll and Sergio Perez fought over the fifth place.
Hamilton celebrated his win with a Black Power salute on the podium, which shows his strong support to end racism.