Giancarlo Perlas
July 11, 2020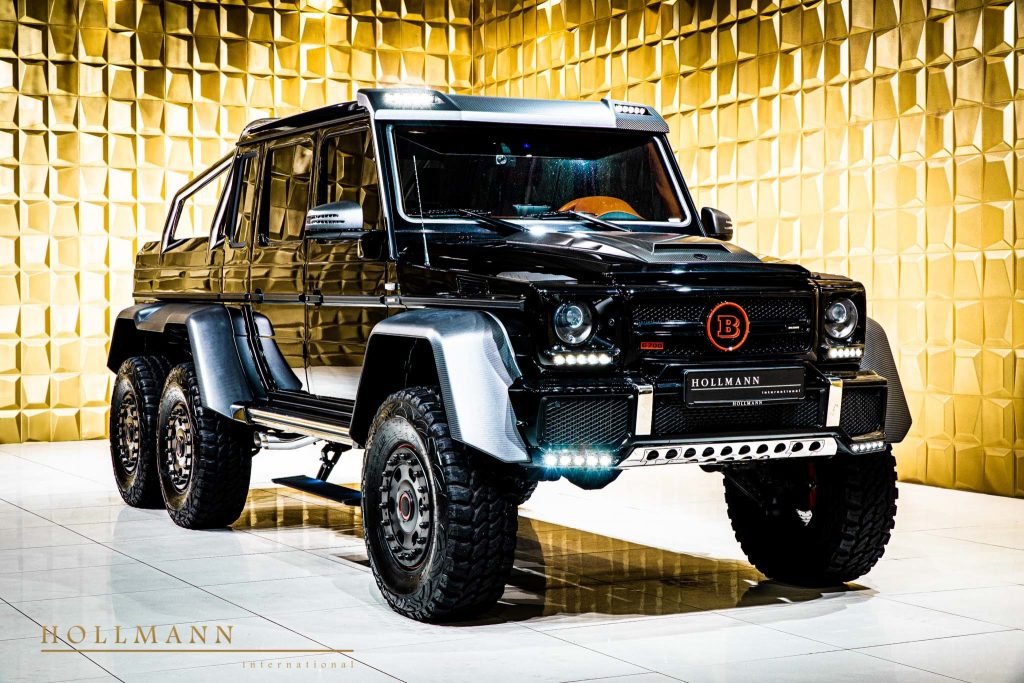 A $900,000 price tag is no joke, but when you see a Mercedes-AMG G63 6×6 with that value, you are certainly in for a nice bargain. The vehicle is no longer in production and only 100 to 150 samples of it were ever made from the factory of the three-pointed star marque. Add to that the tuning package of famous German tuner Brabus and you are in for a real treat.
The AMG G63 6×6 is currently priced around $1.5 million but one listing from Hollmann International, a dealership of exotic cars in Germany, listed it for only €800,000 (excluding taxes). Using the current exchange rates, that takes its cost to just a little more than $900,000.
The Brabus Mercedes-AMG G63 6×6 shown here features a significant performance boost and a lot of cosmetic upgrades.
Power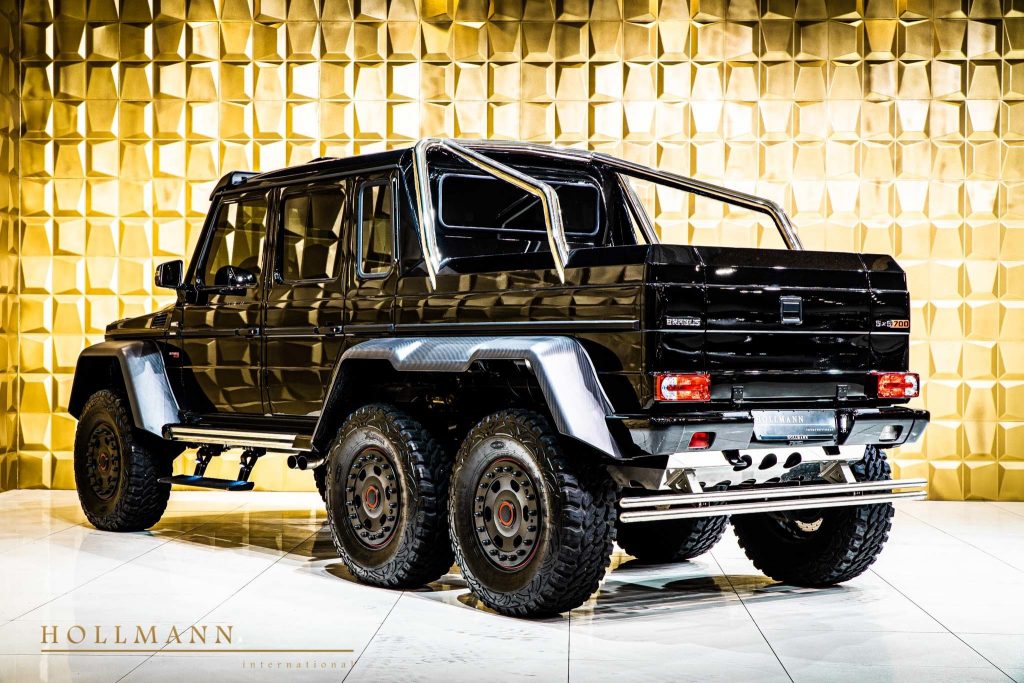 The company retained the AMG G63 6×6's 5.5-liter twin-turbo V8 engine. However, instead of the usual 530 hp and 561 lb-ft output of the vehicle, the tuner took the numbers up to 690 hp. The power increase takes the 9,000-lb auto from 0 to 62 mph in just 7.4 seconds while its top speed is electronically-locked at 100 mph.
Design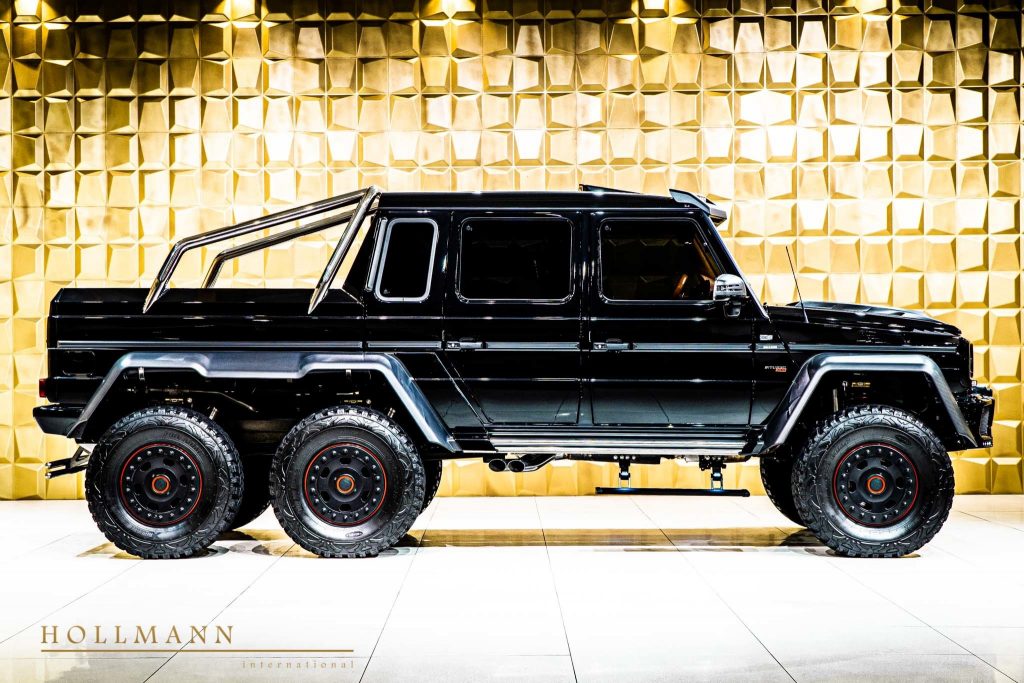 The 6×6 unit received an Obsidian Black Metallic finish from Brabus. The company also gave it extensive modifications in its front grille, bumpers, hood, and wheel arches. The mentioned components now come in carbon fiber materials. Furthermore, the auto has a new scoop on the bonnet, DRLs on each corner of the front bumper, shiny metallic accents, Brabus logo, and Hollman International letterings.
Among the other exterior highlights of the six-wheeler include its standard 18-inch wheels, several locking differentials, and portal axles that lets it tread over 3-foot-high water.
Meanwhile, the interior of the Brabus Mercedes-AMG G63 6×6 is heavily-customized too. It features Alcantara leather covers with special stitching, bespoke floor mats, and Brabus logos.