Giancarlo Perlas
February 19, 2019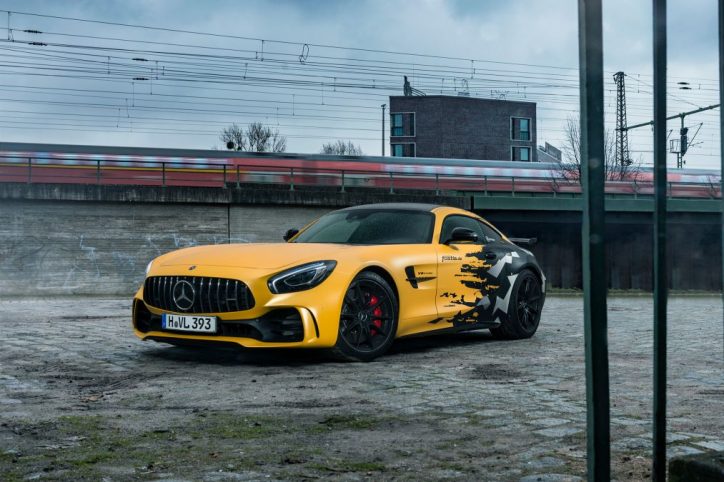 For some, even the 577-horsepower Mercedes-AMG GT R is not enough. It seems that our need to see fast and able cars is truly insatiable that German car tuner Fostla tuned it to produce a whopping 641 horsepower. The brand's "stage 1" tune with an addition of a BMC racing filter did not only up the power output, but it also increased the torque from 516 pound-feet to 567 pound-feet.
This means that the GT R is almost in the same category as the Huracan Performante, though the latter's power comes from an all-wheel-drive. The tuned up GT R also now exceeds the power of the new Huracan Evo but it might struggle on the track because of its rear-wheel-drive configuration. Its GT3-inspired traction control system can be increased a few notches to maximize the 641-hp output.
The performance figures haven't been released yet for the Fostla-tuned AMG GT R though the standard car can go from 0 to 62 mph in just 3.6 seconds. It also has a top speed of 199 mph. The additional 64 horsepower should be able to hit the 62 mph-mark faster than 3.6 seconds and the top speed will be well over 200 mph.
The tuner also wrapped the car in a bright vinyl livery that will help it stand out although the 641 horsepower that comes from the exhaust pipes should do the work of making this a unique car on the road. Pricing information on the kit has not been announced but expect, as always with these things, to fork out a rather extreme amount given the number of tune-ups received by the Mercedes-AMG GT R.